Technology
Tekedia, Fortune500 coys bet on OurPass, Nigerian startup, to close $1m seed round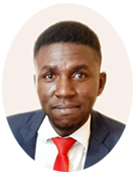 A graduate of Economics and Statistics from the University of Benin. An experienced researcher and business writer in the print and digital media industry, having worked as a Research Analyst at Nairametrics, Voidant Broadcasting Ltd, Entrepreneurs.ng, and currently a Market and Finance Writer at Business a.m. For stories, press releases, exclusive events, call +2347052803696 or send a mail to abuedec@gmail.com.
September 13, 2021658 views0 comments
OurPass, a Nigerian-based startup popularly described as "Fast for Africa', has closed a $1 million seed round to scale across the country, led by Tekedia Capital and other angel investors from Fortune500 companies.
The e-commerce startup has been set up to tackle the challenge of checking while shopping from online platforms with the provision of a mobile application that allows consumer checkout after shopping in one click. The company since launching in May has performed $500,000 in transaction value,  while offering free delivery on all orders for customers, in partnership with the likes of Max.ng, Gokada, amongst others.
The Nigerian e-commerce space is still heavily dependent on the cash on delivery (CoD) payment model supported by statistics showing that 70 percent of Nigerians still prefer the cash on delivery options to making online payments. Report by Statista stated that 27 percent of online payments made on e-commerce sites are now carried out with cards, topping cash and bank transfers as the most common payment method.
Amidst these, checkout from some platforms remains a major challenge for merchants every year with about 75 percent of shopping carts being abandoned due to the cumbersome nature of the checkout experience by customers as they have to fill forms or re-log in again. Though, the narrative is now changing with the likes of Flutterwave, Paystack making the collection of online payments easier for merchants.
This problem of e-commerce checkout is familiar with Samuel Eze, founder and chief executive officer, OurPass, who revealed that a second-hand experience from the major headache battled by consumers and online retailers led to the initiative.
"I watched my mother struggle to shop online where I saw her set up multiple accounts on different platforms while going through a rigorous checkout process. In many cases, she ended up dropping the card and moving on to a different online store. Seeing the same pattern happen with other friends and family, I had to dive into it and found that it was actually a major headache for consumers and online retailers.
"We built an identity layer across the web to enable consumer identity to be sent across to every single online store they go to check out from. We did not want to defeat our USP of one-click checkout by allowing consumers to try to check out in one-click only for them to see their cards flagged as fraudulent. Hence, the reason why we had to build our system on a wallet system to enable that one-click checkout," Eze said.
Per use of funds, the CEO said OurPass will develop its technology, as well as grow its team up to 200 individuals by end of 2022, while it also plans to work with e-commerce merchants including WooCommerce, Squarespace, Magento and Shopify, add also social commerce giants like Facebook, Instagram and Whatsapp, among others in the nearest future.