Ewherido
That tanker fire disaster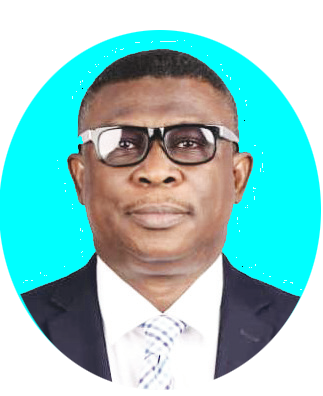 Ewherido, ACIIN, ACIB, is the Managing Director of Titan Insurance Brokers and can be reached on +2348132433631 or titan.insuranceng@gmail.com
July 2, 20181.3K views0 comments
During the peak hours of last Thursday's evening, a 33, 000-litre tanker, laden with PMS (petrol), exploded on Otedola Bridge along the Lagos end of the Lagos-Ibadan Expressway. As at the time of writing, nine charred bodies had been recovered, while 54 vehicles were reportedly burnt. My condolences to the families of those who lost their lives. I also sympathise with those whose vehicles got burnt.
The incident brings to fore the precarious nature of life, especially in this part of the world. Insurance is about taking care of uncertainties and we are definitely in uncertain times. I listened to some of the victims who escaped death by whiskers, but their vehicles were burnt. They are grateful to God for be- ing alive, but when the joy of survival thaws, they will remember the vehicle thy have lost. In these very difficult times, many vehicle owners cannot replace their vehicles if they are destroyed or stolen. Those who lost their vehicles, but have comprehensive insurance or third party fire and theft insurance, will have nothing to worry about as far as the loss of their vehicles is concerned because their insurers will come to their aid.
But vehicle owners with only Motor (Third Party) Insurance are in a bit of trouble, especially if they have no money to replace the vehicle, which is often the case. One common question I normally ask prospects is ́if this asset is destroyed, do you have the resources to replace it? ́ If the answer is negative, it becomes imperative to insure it.
But even if you have the resources to replace it, why not take a fraction of your resources to secure asset via insurance and channel the balance of your resources to other areas?
We have explained the various classes of motor insurance previously, but let us apply them to this scenario. The victims of the accident are the third parties in this case. Many commercial vehicles do not carry genuine motor insurance, but even if they do, the motor (third party) insurance has unlimited cover for bodily injuries and death. In practice, it is not open ended. Parameters are applied. With so many injured and dead, benefits and remedies might be limited. The limit for third property dam- age is just N1m, which is not enough to replace just one of the many vehicles destroyed in the inferno. So the vehicle owners are on their own, unless government terms it a catastrophic event and comes to their aid. I have always believed that we should deal with that which is within our control, instead of leaving it external forces we have no control over. Taking insurance policy means being in firm control in the event of a disaster/ accident/incident like this fire.
The other insurances that should come to play here are life policy and accident policy. Anybody (parents, especially), who carries other peoples responsibilities, should take these policies so that you do not throw yourself or your family into avoidable uncertainty in the within a group. For instance, if you run a small business, take a group life policy for yourself and your staff. You are statutorily required to do so, anyway, under the Pensions Act 2004 as amended in 2014. We shall deal with the details of group life insurance subsequently, but the bottom line is that in the event of death or permanent disablement, you or your family have something to fall back on. Groups such as market women, drivers union, men and women organisations in the church, just any legal group, can take up a group life policy.
An individual can also take a personal accident cover or group personal accident cover as part of a group. This policy covers you for death, permanent or total temporary disablement arising from accidents in the course of your work. Many of the people affected by the accident were at the scene in the course of their work.
We live in very uncertain times. The uncertainties are mainly outside our control, but we can put the outcomes within our control. Talk to a Registered Insurance Broker (RIB) today for details.
You can get the list of Registered Insurance Brokers on the following websites: Nigerian Council of Registered Insurance Brokers, National Insurance Commission and Nigerian Insurers Association.