BY SABY ELEMBA
Governor Uzodinma promised to ensure things work better for the industry.
CHIMA CHUKWUNYERE, chairman, Imo Chapter of Nigeria Hotel Association, and managing director, Domino Paramount Hotel, Owerri, tells Business A.M.'s SABY ELEMBA that the hotel and hospitality industry is still in coma and gives reasons why this is the case. He, however, wants the Imo State government to make moves to rescue the industry in the state.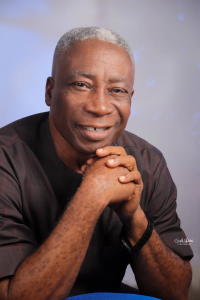 How is the hotel and hospitality industry faring in Imo State and the South East in general, since after the Covid-19 pandemic?
Well the effect of Covid-19 and other things as far as this industry is concerned has given a devastating blow to the industry. One thing is for you to talk about Covid-19 and another thing is for you to talk about the EndSARS protests. After the EndSARS, we went into the issue of unknown gunmen that is yet to be settled in this part of the country; and coupled with the sit-at-home order that is in place, businesses are totally paralysed.
Then Covid-19 came and the federal government, for some reasons, released trillions of naira to cushion the effects of that pandemic; and most unfortunately, the hospitality industry never benefited from it both at the state level and the national level. Up till today, the national body is still writing to remind the government to know why this  important industry was neglected in the support they were giving to  industries, considering the fact that at least here,  in Imo State, the hotel industry  happens to be the highest employer of labour. And in terms of revenue, we are paying our dues to the government to assist in reviving the economy of the state. But, unfortunately, they have not recognised our efforts.
What exactly happened during the Covid-19 pandemic?
During the pandemic, it is on record that the governor of Cross Rivers State, Ben Ayade, gave a befitting life support. If somebody is in a coma in the hospital, what you do is to give the person oxygen. In Cross Rivers State, the governor decided to give life-support to the industry and that gave encouragement and boost to them but that never happened in Imo.
Even though the governor said he was going to write off the consumption tax for three months, in those three months, the hotel and hospitality industry was totally closed down. So, asking us not to pay consumption tax when business does not exist is not good enough. We also thanked him for that but, it is not good enough. When the hotel is closed down, you are asking us to pay tax. We expected him to have done more. The industry has not fared very well, it  is still in coma.
Are you really saying that the situation of the industry as of  the Covid-19 era has not changed? 
I told you that the issue of the industry is not just Covid-19. Covid-19 issue has gone down and  we talked about the issue of EndSARS and from EndSARS, we went into the issue of unknown gunmen and from there to the sit-at-home order.  And you know that many people like to come to Owerri on Thursdays to stay and on Mondays or Tuesdays they will leave. Now, people know that if you come to the South East on weekends, on Monday they will lock up the region and you cannot go,  why will you stay again? On Saturdays or Sundays some who came into the Southeast are out of the place.
So practically all these issues I mentioned are affecting the operations of the hotels. It is not gainsaying, many hotels in Imo have shut down on the pretext that they want to do total renovation, and some have put their hotels on outright sale, some have been placed on lease. I am the chairman, the chief servant of the association, l can tell you that it has not been very good.
Three months ago the issue here was about the task force going to hotels, sealing hotels with illegal court orders, going to hotels with illegal court orders to cart away hotel properties  and that is robbery, supervised by several armed security agencies. And so  it has not been well.
And the governor has promised that he will meet with the association, Nigeria Hotels Association, and that the chairman of Imo Revenue Service (IRS) and other bodies that collect all these revenues will sit down, look at this issue and agree on what is called Harmonised Demand Notice.
Now, to worsen the situation that is on ground; as soon as the new appointed chairman of IRS came in, the first thing she did was to write a letter, telling hotels that the former or whatever agreement reached with her predecessor  has been nullified.
Most hotels are battling with Bail on Judgement (BOJ). Some hotels have been given N40 million, N50 million, N200 million to pay. And as a result most hotel owners have suffered heart attacks.
The people said, oh!  we have not been paying this type of tax. And some members are already having heart attacks on how to address this issue. And up till today, somebody is still parading court judgments against some hotels.
Look at the issue of a court judgement of 2018, which was questionably obtained by a former consultant in-charge of abatement under former Governor Rochas [Okorocha]; who went to some judicial personnel and that judgement was given for some reasons. Jeff Nwoha never allowed them to enforce it knowing how questionably it was obtained, he did not allow it.
The ENTRACO law as at that time said that abatement of nuisance, that water coming out from your hotel the fine is N10,000; so, imagine a situation where they are giving N950,000.00 to a hotel now. Which law do they rely on? And that's what somebody is going about now. to enforce on hotels.
Why did you say that it is fraudulent? 
It is fraudulent in the sense that nobody will serve you a court order for you to come to the  court. The next thing they will do is to go to the magistrate and sign judgement against the hotels. And once they get the judgement, they will conceal it until the period for you to appeal must have elapsed and one day they will come to your hotel to enforce the order.
But as God would have it, there was this hotel in Ikenegbu, Owerri and the owner died. The first son and the first daughter were having issues, so the woman, one day, got thugs and demolished the building. Now, not minding  that this hotel was not existing and the place was overgrown with grasses, they still went and gave judgement against the non-existing hotel. So, criminals connive with some fraudulent judicial personnel to fraudulently give court orders. I have some of the rulings.
Now, what do you think that could be injected into this sector to make it breathe again? 
Well, no matter how you look at it, the government has a role to play because any hotel that is shut down at least 20 to 25 people will lose their jobs and will be thrown into the labour market. So, the government must do all it can to sustain this industry.
The day I had a meeting with the governor, His Excellency Senator Hope Uzodinma, he told me that the only thing he has in Imo State is the hotel and hospitality industry; that he will not live to see anything that will  happen against this industry. And that he is against this sealing of hotels and giving court orders, and that he will end it and make sure that things work better for the industry.