Markets
The Infrastructure Bank has shares admitted on NASD at N0.50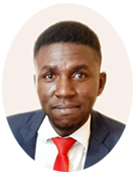 A graduate of Economics and Statistics from the University of Benin. An experienced researcher and business writer in the print and digital media industry, having worked as a Research Analyst at Nairametrics, Voidant Broadcasting Ltd, Entrepreneurs.ng, and currently a Market and Finance Writer at Business a.m. For stories, press releases, exclusive events, call +2347052803696 or send a mail to abuedec@gmail.com.
August 4, 2021363 views0 comments
The NASD OTC Securities Exchange has admitted the shares of The Infrastructure Bank Plc, formerly known as Urban Development Bank of Nigeria Plc, on its trading platform. The listing will enable the bank to become a publicly traded entity on a security exchange with more exposure, giving the general public and licensed investors the opportunity to take part ownership of the firm.
The NASD in a disclosure said the development bank, which has N3.23 billion in market capitalization, will see only 6,206,000,000 of its issued shares traded on the over-the-counter securities exchange at N0.50 per share effective from Monday, August 2, 2021.
Meanwhile, the dematerialization of the company shares can commence through First Registrars and Investors Services Limited. The company will trade on the local bourse with the ticker SDINFRABANK with its International Securities Identification Number (ISIN Code) NGSDINFRABN5 and listed in the red category on the exchange.
The Infrastructure Bank Plc, established in 1992 under Decree 51, as Urban Development Bank Limited with the mandate to foster the rapid development of infrastructure across the country, is a provider of bespoke financial solutions that are tailor-suited to the needs of the Nigerian infrastructure market and are further adapted to the dynamics of the projects in which the bank is involved.
The admittance of the Infrastructure Bank on the NASD OTC Exchange will bring the total number of admitted securities on the exchange to 41 year to date.