Interview
The veteran journalist as wine entrepreneur in Owerri
May 23, 2022252 views0 comments
FAN NDUBUOKE, a veteran journalist who has veered into entrepreneurship, is the chairman and chief executive officer, Mr Fans Group. In this interview, he tells Business A.M.'s DIKACHI ELEMBA why he went into business and how he came to open the first ever one-stop wine shop called Wine Fellows in Owerri.
Could you share with us your transition, why you ventured into business from journalism, to Mr Fans Group and now, "Wine Fellows"?
I am a journalist by profession and I have been in journalism for about 40 years. My biggest challenge why I ventured into entrepreneurship was the impression that journalists are usually poor, they are beggerly and all that, and all that, and all that. There were so many derogatory narratives about journalists and journalism. They were just known for their criticisms, there are lots of criticisms about journalism and those who are journalists.
So, I came to myself and said that nobody is going to talk me out of my destiny, and my profession should not determine my destiny and that I'm going to look up to God and say, 'how can I improve on where I am?'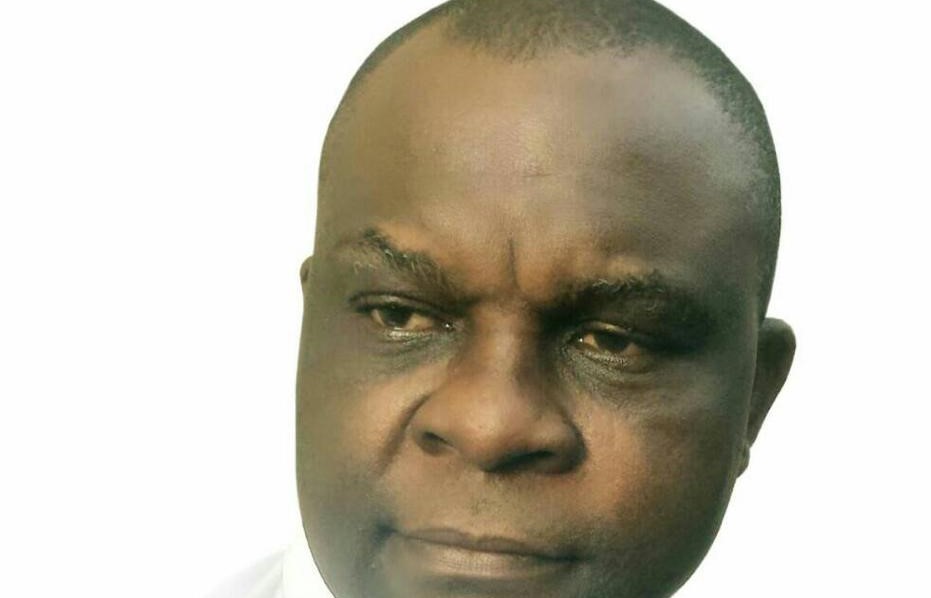 Well, everybody belongs to one professional or the other. Today, for example, those who are doing well in the banking industry, many of them didn't study banking, some read mathematics, some read history, some read other courses.
So, in the same way, that I did journalism and studied it in the University and practised it will not stop me from venturing into one business or the other so that is my own.
So I registered my company in 1996, Mr Fans, when I was still active in Journalism and all that, and started doing contracts with it and on 1st October, 1999 Mr Fans Fast Foods came to be, and we became known nationwide. Now, we have branches across the country.
So, was that the motive you ventured into business?
Yes, I ventured into manufacturing business and, I like it a lot; and I have a passion for that. I want to run away from all these narratives they have about journalists and journalism, and that was my main motivation.
In October 1999 "Mr Fans" came into being, now that "Wine Fellows" is born, is it local and foreign liquor or only foreign brands?
Wine Fellows deals on anything about foreign brands of wine.
As I said before, Wine Fellows, as a subsidiary of Mr Fans Group, has started supplying to people, retailers and supermarkets; even to some customers that needed the wine called "Double Black". We deal in all kinds of wine and our slogan is "Quality Assured".
Many people get scared as a result of fake and adulterated alcoholic beverages, spirits, wines that are sold in the open markets and shops, how will Wine Fellows make a difference?
Many people are faking drinks and wines circulating in the open markets and shops, but when you come to Wines Fellows, it is a different matter. Wine Fellows is unique, we want to represent quality, we want to represent originality. Wine Fellows is a one-stop wine shop in Owerri Municipality.
And we sell every kind of wine, champagne, Moet, spirits, all the bitters, and anything you can think about in drinks, we deal in them.
Mr Fans is one of the foremost fast foods with trained staff; now it has diversified with Wine Fellows, did you pull some staff from Mr Fans Fast Food or you recruited and trained the workforce to work in Wine Fellows?
My staff are all graduates from different higher institutions of learning to start with. In the last three weeks, they were locked up in a classroom undergoing different training with regard to their work. I have a tech company that is taking them on the software, and it is installed in my place. So, if I have my way, we want excellence, everything will be done digitally. We want to digitalise all our operations and that's what we are teaching them and sending them for.
Agreed that Wine Fellows is the first of its kind in Owerri, what message do you have for potential patrons?
My message is that, already part of Mr Fans Group as a subsidiary is Mr Fans Fast Food. And we are known for quality.
Mr Fans Fast Food brought a revolution into the fast food industry in Nigeria, there's no doubt about it. Let me tell you, we brought a revolution in the fast food industry, we combined fast food business with entertainment.
In Owerri, for instance, where you have Mr Fans, now we have a nightclub called, the Trap Nightclub. We have an events centre that can take more than 250 people at a time. We have Dazzles School of Catering and Hotel Management. We have Africana, which is for pure African dishes. And we have delved into all manners of shawarma, pizza, cake, etc. We train people in those areas.
So, when you come to Mr Fans and enrol in that, we train you in those areas and we draw our lecturers from the Federal University of Technology Owerri (FUTO), Imo State University, Federal Polytechnic, Nekede, Owerri. They are not our full time staff, but they come for the theoretical aspect of it; they have their course outline which they drew up. But when it comes to practical we take them to the production area, we have trained, effective and qualified staff that take the students on different practical aspects of production.
Mr Fans represents quality; we represent revolution. It is the only fast food restaurant in Nigeria that collaborated with 2face. I brought 2face Idibia, I brought Abdukarim Idris. Any known Nollywood actors and actresses you can think of I brought into Imo State; Mr Fans brought them.
There is no one of them that we have not featured in our activities – Is it Okey Bakassi? Is it Julius Agwu? Is it Nkem Owo? Is it Aki and Pawpaw? Is it Mr Dominic? We have worked with all these people. So, I do not know of any other fast food company that combines these, so we think we are up there.