cryptocurrency
There's now a cryptocurrency fund-of-funds
October 25, 20171.5K views0 comments
Just a year ago there were hardly any dedicated cryptocurrency funds, now investment in the sector has mushroomed enough that the first funds-of-funds are emerging.
Rick Marini, Serial entrepreneur and venture capitalist, wants to raise $100 million to invest in 10 crypto-focused hedge funds. The fund, called Protocol Ventures, opened this month with $1 million of Marini's own capital.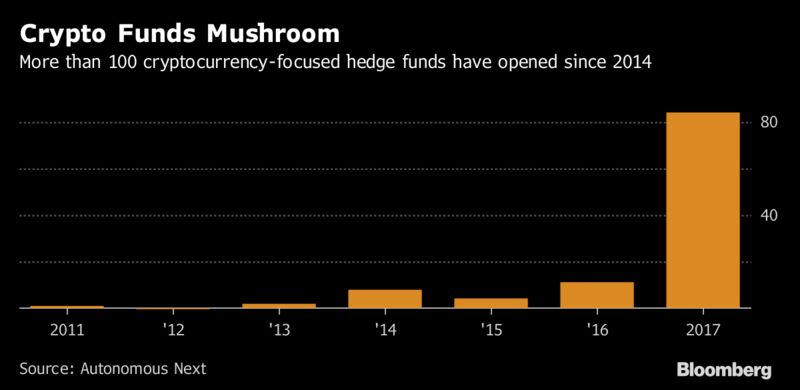 The fund's creation is further sign of growing interest in the sector after 84 crypto hedge funds have opened this year, a jump from 11 last year, according to research by Autonomous Next. While institutional investors have mostly stayed on the sidelines, companies are launching everything from funds to regulated exchanges to crypto derivatives, trying to lure them in.
"The goal is to provide diversification for investors," Marini said. "With this volatility you want to invest enough that the upside is meaningful, but not so much that it would hurt your portfolio in the case of a loss."
Two of the funds Protocol Ventures has invested in are MetaStable Capital, one of the first and largest dedicated crypto funds, and smaller fund Neural Capital, whose bet on ethereum helped it gain 60 times in the past year, said Marini, who was head of digital innovation at Hearst Corp. and founded three technology startups.
Crytpocurrencies' market cap has ballooned to over $170 billion from $13 billion at the start of the year, with bitcoin, the biggest digital asset, surging 500 percent in that time.
---
Report courtesy Bloomberg