Comments
This pandemic aftermath should not have happened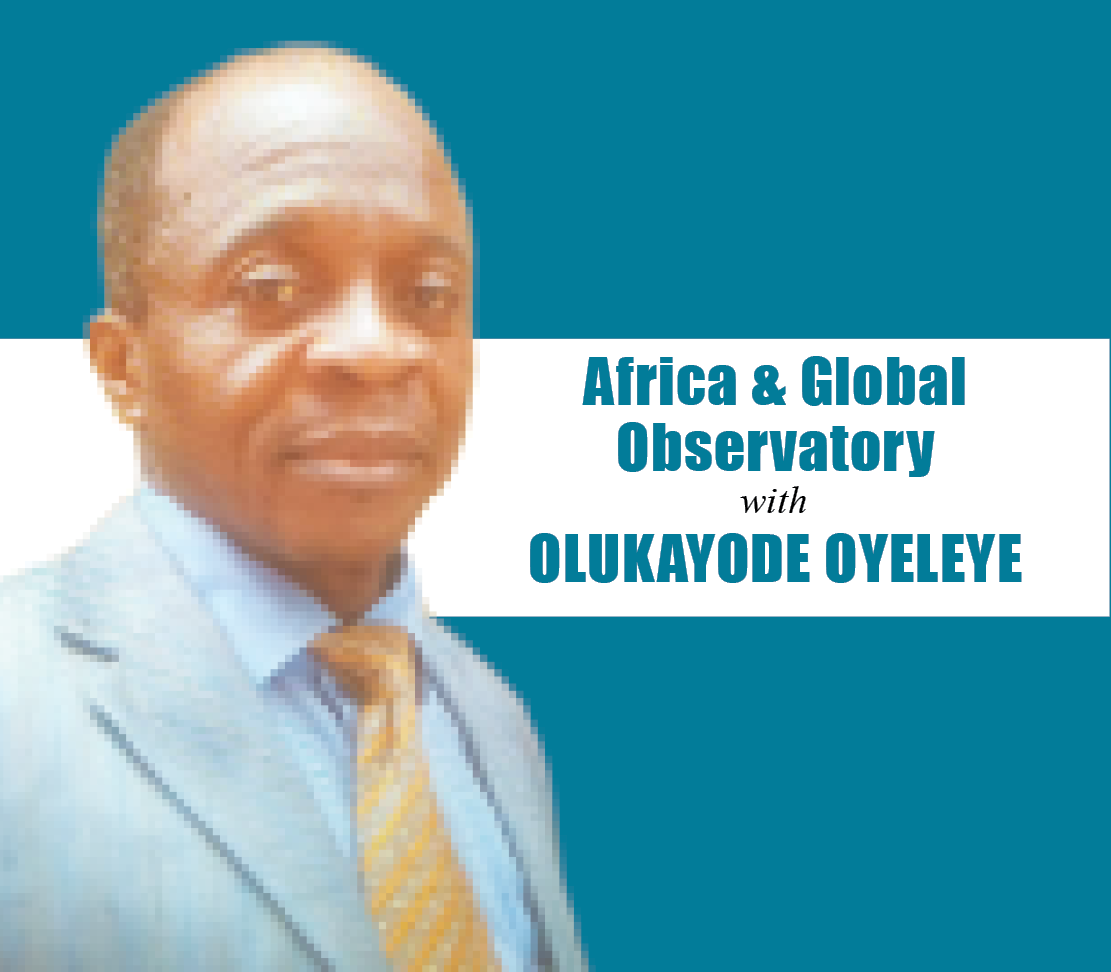 Dr. Oyeleye, a consultant, journalist and policy analyst, can be reached via:
oyeson2@yahoo.co.uk
Twitter: @OlukayodeOyele1
August 16, 2021362 views0 comments
The world is now in a bind. But this was avoidable. The pestilence that has shaken the world since it took hold some 20 months ago is now showing no sign of going away anytime soon. At the onset, business am published some opinion articles. In one of them, it was predicted early, while China was still dithering and dilly dallying on the matter, that a pandemic was in the making. That has happened. A pandemic is here.
At that time, even Adhanom Gebreyesus Tedros, a medical doctor, former national minister of health and the helmsman of the World Health Organisation (WHO) was in denial, defending China's 'good job' then. He was playing good politics while his organisation concentrated needless attention on distraction, fighting 'infodemic' instead of the ensuing pandemic. This was not altogether disappointing because this was not the first time the WHO would bungle things. It happened under Tedros' immediate predecessor, Margaret Chan, although on a limited scale, and Tedros had to come in to clean up the mess.
Although the WHO has been actively promoting its credentials for managing 'global health security,' its initial response to the 2014 Ebola outbreak in West Africa attracted significant criticisms, even provoking calls for its dissolution and the creation of a new global health agency. Now, it has happened on a global scale and Tedros is in the midst of it all. This time, he seems to be having a free pass as the world looks the other way and countries bear their human and material losses with uncommon equanimity.
The prediction from business am then was that many parochial interests will likely step forward and make the most of the ensuing pandemic to their advantage. Among those mentioned then were politicians, business organisations, particularly the big pharma and some other well connected and influential individuals and organisations. It was pointed out early by this newspaper that the ensuing COVID-19 affliction will influence international diplomacy very negatively in ways hitherto unknown and will take adversarial forms. All these have happened and are still happening. Today, a country prevents international flight's passengers traveling from particular country from entering its territory based on fears of spread of infections.
In the US, the coronavirus issue defined the 2020 politics and political narratives. Issues of personal protection protocols took the centre stage. China's bellicose, adamant and aggressive diplomatic engagement came into play, first as the ruling CCP refused to acknowledge, let alone respond to, the alarm raised by some doctors who first noticed this rare and novel infection, and later as the country has hitherto refused to cooperate with external investigators in global efforts to pin down the actual source and origin of this major health crisis.
Economies have been devastated all across the globe and deaths of over three million people have been recorded so far, and still counting upwards, with infections showing no sign of abating.
The pecuniary interests and financial considerations have come to the fore. These were intertwined with politicians' poor judgement in curbing the spread of the pestilence ab initio. A number of missteps and evidences of incompetence became obvious, as well as, decisions based on biased judgment. None of these politicians seems ready to own up to their errors, but they would rather spin new narratives to confuse people and distract attention from their official errors. Hypocrisies were not in short supply as many politicians said and did many things in private but could not do them in public for fear of backlash.
From pure public health perspectives, what happened required risk analysis first, which could easily have been done very quickly with military-style speed in a war situation, and the right strategy deployed very quickly. But the compromised political leaders were seeking advice from those with vested interest in what was coming ahead. Many promising businesses were shuttered permanently just as many died avoidable deaths.
Rather than beginning with locking down only cities, suburbs and other high risk areas, using appropriate disease modelling, national governments deployed the same or similar mediocre policies of total lockdown, which paralysed economies and led to emotional, mental and physical harms in many places, with deaths occuring in desperate cases of other ailments for lack of access to emergency medical interventions because of the draconian restrictions. The politicians were at their worst, and at the world's expense.
Then came the vaccines campaign. Again, fears earlier expressed have been confirmed. From practical knowledge of virology, it has been known that viruses undergo mutation and in such cases, vaccines developed against one variant may not be effective against another. This was stated earlier then at the onset. The idea of booster shots introduced when the producers were unsure of efficacies of single doses appeared more like fire brigade intervention. Then the introduction of COVID-19 certificates, 'green' pass or passports came up. What the leading voices for all these ideas have failed to elaborate to the world is whether vaccination necessarily means immunisation. Are those carrying such certificates necessarily free of infections? It is now known that they are not automatically free, at least now that new variants are on the prowl and advocates are already talking of third doses even when some have not received the first.
The seed of confusion has been sown and it will take one confusion to complicate another. The world has inadvertently or unwittingly handed over the leadership on the pandemic control into the hands of those who are out to make profits from it. This newspaper warned earlier on in 2020, at the onset of the spread of this unusual pestilence about how predatory big pharma companies have been profiting at the expense of the unsuspecting public. Johnson and Johnson was one of the companies convicted and made to pay heavy fines few years ago for promoting the sales, prescriptions and use of opioids that have devastated many lives in the US and elsewhere as a result of irresistible addiction. The same company is one of the champions the vaccine promoters have given the responsibility for protecting the world now. How ironic!
A cascade of events is now set up. First booster shot, second, now third – all happening in response to the changing features of the virus, but at people's expense. None of the vaccine producers is placed under legal obligations to bear any responsibility in case things go wrong. For them, it is all win-win. They hold the patents and feel no obligation to share with anyone else. And their profit stream continues to flow.
Less developed countries are in a big mess as limited vaccinations and the attendant limited certificates will restrict their international movements for a long time. Economies may continue to gradually rebound but this will happen more in developed countries. The long journey ahead of the world will weary poor countries to a standstill. But this part of the world, as earlier predicted at the onset of the pandemic, if left behind, will continue to replenish the virus spread to those countries that thought that they are already covered. So, let those who want to take the third shots go ahead when most of Africa, Asia and the Caribbean are still left out.
Until the world leading voices are ready to put all differences aside and speak with one voice, no part of the world is safe from this health crisis. The years ahead will reveal many things. Most critical is the need to look back and find out dispassionately where the world got it wrong and then begin the remedial steps from there. Otherwise, it is easy to conclude that the world has been thrown into a tailspin, and things will only get worse, not better.