By Business A.M.
President Bola Ahmed Tinubu, Nigeria's new president has declared an end to the fuel subsidy regime in the country, stating that it can no longer justify its ever-increasing costs in the wake of drying resources.
Tinubu, who made this known during his inaugural speech as president, commended the decision of the outgoing administration in phasing out the petrol subsidy regime, but noted that it has increasingly favoured the rich more than the poor..
To this end, he assured  that his administration, shall instead re-channel the funds into better investment in public infrastructure, education, health care and jobs that will materially improve the lives of millions.
The  16th president of Nigeria further said his administration is committed to creating a better economy by targeting a higher GDP growth and significantly reducing the country's unemployment rate. This, he explained, would be accomplished through  budgetary reform stimulating the economy without engendering inflation.
He further assured that his administration's industrial policy will utilize the full range of fiscal measures to promote domestic manufacturing and lessen import dependency.
"In economy, we'll target not less than 6 per cent growth in GDP growth. We'll do this through budgetary reforms. We'll use a full range of domestic manufacturing and lessen importation," he said.
Tinubu also stated that the government would address challenges bothering local and foreign investments and create an enabling environment for investors by reviewing their complaints about multiple taxation and various anti-investment inhibitions.
"We shall ensure that investors and foreign businesses repatriate their hard earned dividends and profits home," he added.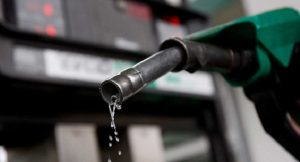 According to the president, Nigeria's monetary policy needs thorough "housecleaning". To this effect, he said the CBN must work towards a unified exchange rate. This, he explained, will direct funds away from arbitrage into meaningful investment in the plant, equipment and jobs that power the real economy. He added that interest rates need to be reduced to increase investment and consumer purchasing in ways that sustain the economy at a higher level.
President Tinubu argued  that whatever merits it had in concept, the currency swap was too harshly applied by the CBN given the number of unbanked Nigerians. He assured that his administration would review the policy, but In the meantime, treat both currencies as legal tender.