Frontpage
Top Nigerian law firms set for lucrative bank recapitalisation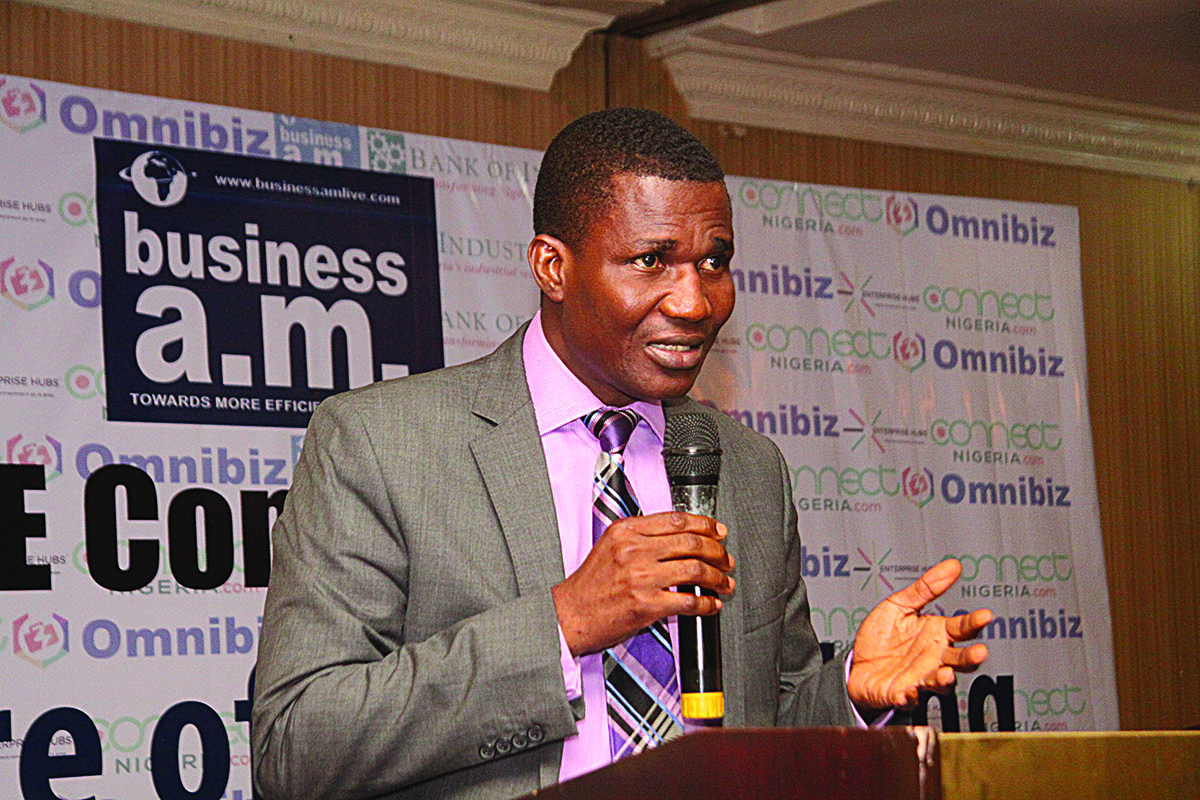 Phillip Isakpa is  Businessamlive Executive Editor.
You can contact him on phillipi@businessamlive.com with stories and commentary.
July 8, 2019682 views0 comments
Olaniwun Ajayi‭, ‬Templars‭, ‬Gbolahan Elias‭ & ‬Co‭, ‬Banwo‭ & ‬Ighodalo‭, ‬Udo Udoma‭ & ‬Belo-Osagie‭, ‬Aluko‭ & ‬Oyebode on driver's seat
Anxious for fee earning season of recapitalisation‭ ‬
It is yet unclear what form and shape the next wave of bank recapitalisation will take, but the country's apex bank, the Central Bank of Nigeria (CBN), through its governor, Godwin Emefiele, has signalled that it is only a matter of time. And business a.m. learnt, in the past two weeks since the announcement was made, that Nigeria's top commercial law advisory firms are looking forward, anxiously, for the capital raising season to begin.
business a.m. spoke with several people involved in the matter under strict conditions of anonymity, as they are forbidden from speaking openly in any form that suggests they are advertising their services, and they provided insights on the state of play in the legal advisory business concerning the planned recapitalisation in the banking industry.
Our findings show that there are not many in this specialised area of commercial law who would be involved when the whistle is blown for the recapitalisation to begin. As one source put it, "There is only a handful of the usual suspects that would be involved, the fees to be made would be made by just a few players".  An estimated N15 billion  his believed to be available as fees for advisors.
Nigeria's top law firms that are believed to be positioned to play big when the bank recapitalisation is fully announced by the CBN include, Olaniwun Ajayi, Templars, whose recent imprints were seen in the Access Bank/Diamond Bank merger; Gbolahan Elias & Co, Banwo & Ighodalo, Udo Udoma & Belo-Osagie, Aluko & Oyebode. "Outside of these six, you can add, to some extent, Aelex and The New Practice, TNP," another practitioner told business a.m.
It emerged from our investigations that the top law firms have intelligence on the health of many of the banks and a few partners did tell us that they see a scenario of mergers and some direct acquisitions playing out this time. "My sense is that a few will not make it and will be forced to merge or be swallowed by other much stronger banks," a senior commercial lawyer said, with another expressing concern about one regional bank and, surprisingly, a very visible Tier-2 bank (not the usual suspect) in the face of recapitalisation.
But many of the lawyers admit that the space of legal advisory, particularly in bank capital raising is a tough one because, "banks know who they turn to, normally," was how he put it, adding, "What would happen is that law firms would pitch at usual suspects. They will categorise the banks into levels – large, medium and small – and use this information to read what they are likely to do – raise equity or seek merger arrangements."
These top legal practices would be expected to provide legal advisory services in a purely finance space for which not so many have expertise in the country. There services would be required for documentation during the fundraising exercise, advising on the best legal approach in many, sometimes, complicated transactions.
However, while business a.m. could feel a sense of expectation on the part of the commercial law firms, there were a few who would rather wait to unpack the pronouncement made by Governor Emefiele when he unveiled his agenda for the CBN in the next five years to 2023.
"CBN is not entirely clear in their head what they really want to do," said a senior lawyer who handles such transactions in one of the top law firms. According to him, when past CBN governor, Chukwuma Soludo, announced his recapitalisation programme, he put a figure of N25 billion to it, adding that since then, Nigeria has moved away from a one-size-fits-all regime.
"Recall that the one-size-fits-all plan was particularly unfair to banks such as IBTC and Citibank, who were happy doing their niche business at the time. The first question is where is this policy actually going?" He asked, adding that once that becomes clearer, law firms looking to play in the recapitalisation business would move into real action.
For now, he believes the CBN has just flown a kite, and added, "Assume that they are serious, there would be first mover advantage for the big law firms in the country who play in the advisory and documentation space of equity and debt raising by banks."
For the law firms, generally, however, a CBN target would mean they can look at the banks to see who is undercapitalised and would need to remedy their position.
"Law firms would be identifying banks that are undercapitalised once a number comes out of the CBN. You then begin to build on existing relationships," the senior lawyer said.
He also said the situation presents a lot of scenarios for the law firms looking to do some business in the recapitalisation exercise, adding that people will already be working, especially following the Access Bank and Diamond Bank transaction. "Some banks, seeing what had happened would have been making calculations on what to do in response, as they would have seen that the combination has become bigger than them," he further explained.
We also learnt too that opportunities exist for law firms at the CBN to perform advisory functions. "You would have seen that the CBN did not come out clearly to show it was ready to go with the plan. So for law firms, advisory opportunities at the CBN present themselves; for instance, for the consideration of various options on the approach to adopt for this round of recapitalisation," he said.
There are many commercial lawyers who share the view that banks would have different approaches to how they look at the capital raising when the CBN finally announces a clear direction for the exercise.
Not a few lawyers said that some banks would be looking at the gap that exists between them and their peers or former peers and be deciding on how to close this gap. "Then there would be those who seek to recapitalise out of vanity, and those who seek to do so out of prudence," said a legal practitioner who has been involved in many transactions in the past.