America
Toronto housing market slump continues with August drop
September 6, 20171.3K views0 comments
Housing prices in Toronto continued their summer slump in August as government regulations and fears about a market softening curbed demand in Canada's biggest city.
The average price for all housing types declined 1.9 percent last month from July to C$732,292 ($591,225), according to the Toronto Real Estate Board. That's down 20 percent from the March peak when the average cost of buying a home in the Toronto region climbed close to C$1 million.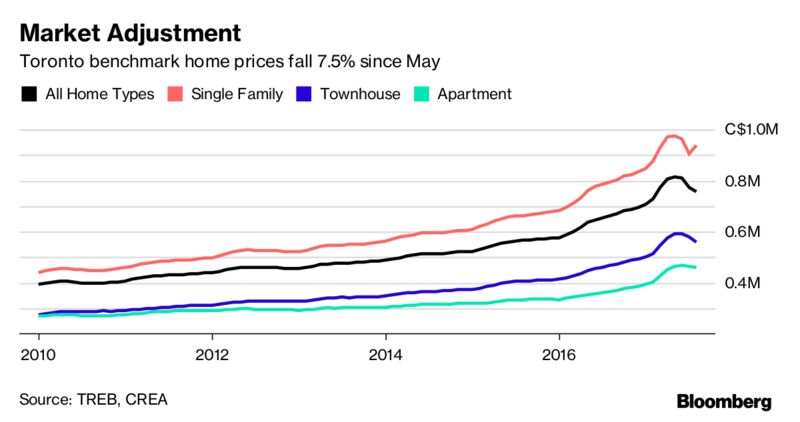 Still, the downturn appears to be ebbing, with average monthly price declines ranging from 6 percent to 8 percent in the previous three months.
"The relationship between sales and listings in the marketplace today suggests a balanced market," said Jason Mercer, the board's director of market analysis. He added that if current conditions are sustained, there would likely be a return to price growth above inflation on a year-over-year basis, according to a statement Wednesday.
Sales in August dropped 35 percent from last year to 6,357 deals, while new listings fell to the lowest level for the month in seven years.
Compared with August 2016, the average home price rose 3 percent, while the so-called benchmark price, which measures a typical home in the area, jumped 14 percent.
---
Report courtesy Bloomberg