The Trade Union Congress (TUC) has expressed displeasure at the federal government's frequent external borrowing following the senate's recent approval of a $6.1 billion loan request by the Muhammadu Buhari-led administration. The union noted that Nigeria's borrowings have undermined the relevance of national minimum wage amid the country's rising cost of living.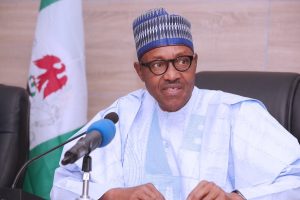 Speaking on the sidelines of the Central Working Committee (CWC) meeting, Mohammad Yunusa, national treasurer, TUC, called on the government to work towards improving the general welfare of the entire citizens and the Nigerian workers. This, he explained, could be achieved through increased economic diversification, enhanced productivity, resuscitation of moribund industries, and attraction of direct foreign investments into the country.
Yunusa, who is also the president general of the Senior Staff Association of Statutory Corporations and Government-Owned Companies (SSASCGOC), also bemoaned the country's rising cost of living, which he described as "alarming", adding that it has to a large extent devalued the national minimum wage, which some states are yet to implement.
In a communique jointly signed with Ayo Olorunfemi, general secretary of SSASCGOC, the committee charged the government to look for more innovative ways of improving the general welfare of the populace.  It further observed that corruption has assumed a hydra-headed level as public institutions are looted, monies recovered are not properly accounted for,while the future of Nigerians yet unborn is being mortgaged.
To mitigate these challenges, the union called on all levels of government to rise to their responsibilities of  genuinely confronting corruption in the society through deterrent penalties. It also enjoined the government to look inwards to harness Nigeria's natural/national endowments rather than continuously depending on external loans to avoid mortgaging the country's future and escalating its economic challenges.