By Omobayo Azeez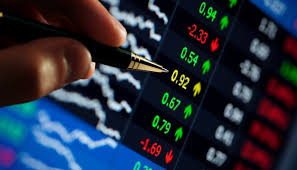 Since activities commenced on Monday on the floor of the Nigerian Stock Exchange (NSE), equity investors have suffered heavy losses estimated at N1.408 trillion.
This week, investors started counting their losses on Monday when the equity market value slid by N329 billion to close N13.366 trillion.
The southward movement sustained momentum on Tuesday and Wednesday as they suffered even heavier blows with N656 billion and N423 billion losses to close at N12.710 trillion and N12.287 trillion respectively.
The unfavourable mood in the market was triggered by the coronavirus spread and oil price fall in the global market which have become great concerns in the equity investment market globally.
Analysts have observed that the daily erosion of investment value was triggered as investors reacted to the endemic issues in fear and resorted to frenzy sale of their stakes in the market.
Although the situation is not limited to the Nigerian market as most other bourses around the world have put up the same posture since the issues started raging, market dealers said Nigeria's situation may be worsened by the high level of apathy in the domestic market.
As the aggregate value of the market closed in red at the end of the midweek trading session, equities benchmark index plunged by 3.35 per cent as it lost 815.91 points to close at 23,572.75 basis points.
Investors' aggressive move to sell off also reflected in the turnover for the session as they moved 1.392 billion units of shares worth N17.648 billion in 7,150 transactions.
Based on data obtained from the NSE, market breadth on Wednesday favoured the bear camp as 20 decliners emerged against 18 stocks that posted gains.
The gainers' list was led by Unilever, gaining N1.05 to close at N11.65 per share. United Bank for Africa (UBA) followed with N0.55 gain to close at N6.20 while Vitafoam, UACN and FCMB gained N0.38, N0.30 and N0.15 to close at N4.45, N7.50 and N1.66 per share respectively.
On the flip side, Nestle led the 19 other decliners with a loss of N101.70 to close at N915.3 per share while Dangote Cement trailed with a decline of N17 to close at N153 per share.
Other decliners of the day are Conoil, NASCON and Zenith Bank Plc, shedding N1.6, N1.15 and N1 to close at N14.60, N10.55 and N12.05 per share in that order.