Insurance & Pension Business
Travel insurance: How insured are you against your next trip?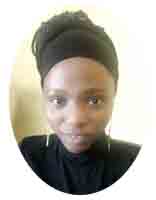 She is a passionate writer whose flair for journalism earned her awards as a campus journalist. Driven by hunger for success, she strives to make the world a better place with insightful, analytical and informative piece around insurance, technology and other sections.
August 31, 2021369 views0 comments
The popular 'Ember' period is here again and a lot of people are quite excited about the fun that comes with the season. As the end of the year gradually draws closer, many are already drafting plans and looking at how best to spend the period by taking a chill off work, touring the world and reconnecting with family members and friends in Schengen countries, non-Schengen countries and other parts of the world. 
While preparation ranges from packing of baggage to booking a hotel, amongst other items that may appear on intending travellers lists, it is important to note that preparation is incomplete without travel insurance considering the big risk tied to travelling within and outside the country and the huge amount of money involved.
Travel insurance is a protection plan that covers policyholders when things go wrong in the cause of domestic and international trips. The plan provides reimbursement for prepaid costs should a need arise to cancel a trip or flight as a result of sickness, adverse weather and unforeseen events. In some cases, the plan could extend to include  cover for travel delay, lost, damaged and delayed baggage, medical and emergency evacuation coverage depending on travel plans and specific needs.
Speaking on the need for proper protection for travel insurance, Adedayo Ogunlami, supervisor, retail direct channel, Leadway Assurance Company Limited, said the travel packages enable people to travel, come back and see their loved ones in good condition after going to a foreign country.
She said, "The travel insurance covers policyholders in case of loss of baggage, personal liability, loss of passport, cancellation of trip and medical conditions, and some of the events one usually does not plan for when travelling. Stressing the medical part, she added, "it doesn't just mean if you are sick, you will go to the hospital. In case you are involved in an accident, this plan would ensure that your insurer  comes into play."
Notably, timing is important when buying a travel insurance plan because the cover is designed to protect against unforeseen events. Usually, travel insurance plans require policyholders to buy the plan before the departure date and it is usually offered when buying a cruise, airfare or booking a vacation rental.
Speaking with different insurance providers across the diverse insurance firms in Nigeria, Business A.M. learned that there is no specific notification period for travel insurance plans as travel plans could be gotten a day before the departure date. However, it is advisable to buy and get the certificate a month or two months before the departure date so as to facilitate data approval and visa.
"It is for you to be able to tell us the departure date and the duration because that is what we will work on to calculate the premium. The issue date has to be different from the travel date," an underwriter, who did not wish to be named, echoed in a phone call with Business A.M.
Travel insurance cover
Travel insurance protects policyholders in terms of movement within a country, international travel, individual, students and family members, depending on extent of coverage. The basic aspect of coverage in Nigeria however includes;
Trip cancellation/interruption: If there is a need to cancel a certain trip for a reason which is covered by insurance policy such as; death by a close relation, injury/illness of a traveller,  the insurer will reimburse policyholder for prepaid, non-refundable deposits like the  pre-paid excursion tickets, hotel bookings. Other reasons that can attract reimbursement from insurance firms includes; severe weather, job loss, military deployment and others.
Loss of travel document/Baggage loss: One of the inconvenient aspects of travel, especially if it is a long trip, is the possibility of arriving at the destination without one's belongings. Travel Stats Man estimated that about $1.25 billion worth of baggage was lost due to various types of mishandling in 2018. Of that total, 82 percent of the mishandled baggage came as a result of delays, airlines losing track of bags, or theft.
Travel medical insurance policy may be able to cover expenses for lost clothing and also personal hygiene items. In this way, the benefit can help reduce out-of-pocket costs when one becomes a victim.
Delayed personal possessions or flight: When flights are delayed from an airline workers' strike or stolen passport, travel delay benefits included in a travel insurance plan can cover the expenses that arise from this delay often for a set number of hours or requiring an overnight stay. Covered costs could include accommodations while waiting for flight as well as meals for an unexpected delay.
Emergency medical expenses: When accidents happen in the course of a trip, a travel insurance medical plan would always protect against personal expenses. For instance, a tourist that breaks his leg or sustains injury while in a foreign land would have his or her medical bills taken care of by the insurer. It is important to get a travel medical policy especially when  traveling to a remote area or a region without adequate medical facilities. This type of plan will help to ensure access to a facility where you will receive the care you need.
Travel insurance and Covid-19 related medical expenses
The Covid-19 experience has brought about a new wave and insurers in countries like Jordan, Israel, Ukraine, Thailand amongst others now require travel insurance for Covid-19 related medical expenses before travellers can enter the country. This is to ensure that these travellers do not have to absorb the  financial burden of treating uninsured tourists who contract Covid-19 as policy will cover visitors for the entire length of stay.
While a country like Bahamas requires that visitors get Bahamas's travel visa, which covers the Covid-19 medical expenses (though visitor may choose to purchase policy outside the country as a supplement), a country like Thailand does not mandate that visitors buy from within but specifies that travel insurance policy meets the country's requirements and covers Covid-related expenses, which is worth at least $100,000.
In Nigeria, however, while most insurers are yet to include the covid-19 medical coverage in the travel plan,  a few are able to provide travel insurance with covid medical protection. Speaking with a customer care agent in Allianz Nigeria, she explained that the firm's travel insurance medical protection also covers for a 14-day quarantine and medical expenses as well as for the test and accomodation cost relating to Covid-19.
On the company's website, the insurer stated that in response to the ongoing public health and travel crisis, Allianz Nigeria is currently accommodating claims – where not otherwise covered under the original plan- to cover for; emergency medical care for an insured who becomes ill with COVID-19 while on their trip (on the condition that original plan includes the emergency medical care benefit), as well as, trip cancellation and trip interruption of an insured, or that insured's traveling companion or family member, becomes ill with COVID-19 either before or during the insured's trip (On the condition that original plan includes trip cancellation or trip interruption benefits, as applicable)
Ultimately, travel insurance is designed to protect unforeseen expenses and provide international access to emergency and travel assistance services. However, there is a need to pay attention to the pre-existing conditions information of the policy as some insurers do not cover this at all, while others do but with specific exclusions. Similarly, it is important to read and understand the insurance policy and what it entails to avoid confusion or misunderstanding that may loom in future.