Frontpage
TTB, Union Bank deal on course as Petro Union fails to put dent in court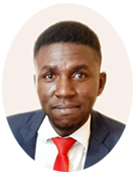 A graduate of Economics and Statistics from the University of Benin. An experienced researcher and business writer in the print and digital media industry, having worked as a Research Analyst at Nairametrics, Voidant Broadcasting Ltd, Entrepreneurs.ng, and currently a Market and Finance Writer at Business a.m. For stories, press releases, exclusive events, call +2347052803696 or send a mail to abuedec@gmail.com.
January 20, 2022213 views0 comments
The deal between majority owners of Union Bank of Nigeria plc and Titan Trust Bank Limited continues on its course to conclusion as an application brought by Petro Union Oil and Gas Company Limited to stop the acquisition of UBN by TTB has been dismissed by a Federal High Court in Lagos.
The ex parte was obtained by Petro Union Oil from the court to put a stop to the acquisition of Union Bank's assets by Titan Trust, which has been appealed by the lender, stating that share sale by a shareholder is different from asset sale by the company.
The deal between Titan Trust Bank and Union Bank, which is currently awaiting  regulatory approval from the Central Bank of Nigeria (CBN), is being interpreted by Petro Union as an asset acquisition, hence its move to stop the takeover in June 2021 through the Federal High Court.
The court, presided over by Justice Daniel Osiagor, ruled in favour of Union Bank with the lender also stating that a judgement debt which Petro Union based its motion on was over a pending case between both parties at the Supreme Court.
In the last quarter of 2021, after series of speculations on who will take over the majority shares of the bank that were said to be on the market after a struggling Union Bank made UGPL and Atlas Mara Group, who held the majority shares to the tune of 89.39 percent of the issued share capital of Nigeria's second-oldest commercial bank, decide to divest their stakes, the board announced the sale of the shares to Titan Trust Bank.
Petro Union was seeking the backing of the court to stop the deal, on the basis of a lawsuit marked FHC/ABJ/M/104/2012 in which judgement was delivered by the late Justice Adamu Abdu-Kafarati  awarding Petro Union $15 billion, resulting from a judgement debt of £2.556 billion with an interest of 15 percent annually, backdated to June 22, 1995.