Martin
Turning waste into SNGs revenue stream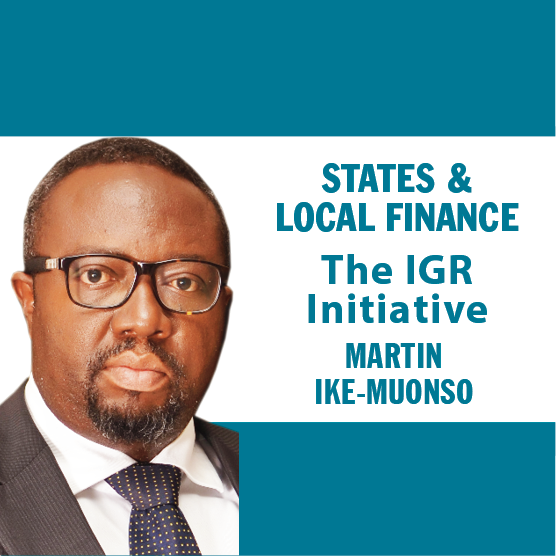 Martin Ike-Muonso, a professor of economics with interest in subnational government IGR growth strategies, is managing director/CEO, ValueFronteira Ltd. He can be reached via email at martinoluba@gmail.com
June 5, 2023158 views0 comments
Poorly contained waste desecrating the environment is one of the ugly characteristics defining many of our cities and peri-urban areas. Evidently, many states and local governments have difficulty controlling their garbage. Most of them only collect less than half of the generated waste. These inadequacies attract inordinate consequences, including diseases, air pollution, and plant, animal, and marine deaths due to water pollution, climate change, and deteriorating infrastructure. Sadly, many cities' rapid population growth and urbanisation worsen the situation. Apart from sanitation and health implications, indirectly affecting citizens' wealth growth prospects, there is usually poor optimization of the direct income opportunities. Waste is full of resources and easily convertible to income-earning commodities. In contrast to traditional notions, they are no longer discardable refuse burnt in dumpsites or the backyard of households. Over the last two decades, a growing but substantial proportion of the informal sector collect and separate recyclable materials from waste for economic survival. However, most of these recyclers are among society's poorest groups, whose activities nevertheless support a much more buoyant aggregator segment. Therefore, waste-mining can be a transformative lever in poverty reduction, sanitation and health improvement, increased economic activities and socio-economic development. It also holds tremendous prospects for enhanced revenue generation for subnational governments. Sadly, many of these governments do very little to tap into the revenue optimization potential that they offer.
The United Nations industrial development organisation (UNIDO) estimates Nigeria generates over 32 million tonnes of waste annually, with plastics alone contributing 2.5 million tonnes. Lagos State alone, with a population of about 24 million people, generates more than 13,000 metric tonnes of waste daily, according to the Lagos State Waste Management Agency (LAWMA). But these country waste estimates may more than double in the next two years. In an article titled, "Nigeria as the waste capital of Africa," published in the Guardian newspaper on May 24, 2018, Suhaib Arogundade argued that by 2025 Nigeria would be generating 72.46 million tonnes of waste annually at a projected rate of 0.85 Kg of waste per capita per day. This figure is close to the country's crude oil production, currently at approximately 89.63 million tonnes annually. That also means Nigeria would generate about one-quarter of the continent's waste. Rapid population growth and the attendant urbanisation are contributory factors. According to Statista, by 2018, more than half of Nigeria's population already live in urban areas. In 2021, 52.75 percent of Nigerians were in the urban centres. Ten years earlier, in 2011, only about 44.37 percent of Nigerians were in the urban areas. This speed of urbanisation is a major driving force for the growth of metropolitan waste. The annual urban growth rate for a state like Lagos is 5.8 percent.
Significant sources of urban waste comprise households, industries, institutions, agricultural activities, commercial houses, and construction/demolition activities. Household or domestic waste is the commonest as they accumulate in everyday activities such as cooking and cleaning. On the other hand, industrial wastes pile up as material remnants from fabrication, manufacturing, construction, and chemical plant processes. Wastes from restaurants, stalls, hotels, markets, and office buildings constitute commercial sources. Institutional sources include schools, hospitals, government offices, and religious institutions. Wastes fall into two categories, biodegradable and non-biodegradable. Biodegradable materials decompose over some time, depending on their form. The latter include such wastes as plastic containers, scrap metal, food and drink cans, plastic bags, biosolids, electrical appliances, cosmetics, cell phone bags, and discarded tyres, which do not decompose by themselves and are significant sources of environmental pollution. Non-biodegradable waste is recyclable and reusable. Although there appears to be more revenue prospects with non-biodegradable wastes, effectively managing all waste can be a leading source of revenue and good health for subnational governments and their citizens.
A review of some published articles on waste composition shows that non-recyclables comprise between 65% and 70% of all generated waste in the country. Paper waste is next in line with approximately 17% contribution. Plastics, glass, aluminium, and scrap metals are about 10%, 3.5%, 0.7% and 1.6%, respectively. Paper waste is expanding at a growth rate exceeding 30%, but Nigeria can only collect about 41% of the generated volume. Nigeria imports almost all its paper needs as none of the pulp and paper mills established in the 1960s and 70s is working. However, this considerable paper waste presents a huge opportunity and the raw materials for supporting roll production plants. The story is no different for plastic and aluminium waste. According to a Punch newspaper report of December 12, 2022, titled, "Nigeria's plastic wastes hit 1.25 million tons", Nigeria's consumption of plastics jumped by 116.26% within 15 years to 1.25 million tonnes. Although Nigeria is the ninth largest generator of plastic waste, only about 14% is collected, while 9% of the generated volume is recycled. The Lagos State Waste Management Authority (LASMA) estimates that about 86% of the waste generated in the State consists of plastic bottles and bags.
After steel, aluminium is the second-most-used metal in the world, with extensive deployment in building, healthcare, and automobile manufacturing. The aluminium recycling industry is an efficient source of raw materials in Nigeria. In 2012, Nigeria exported an estimated 164 tonnes of waste, parings, and scraps of aluminium valued at $1,114,000, compared to just one tonne in 2011 valued at $447,000. Foreign exchange difficulties bidding up the costs of raw materials for aluminium products exacerbated by the influx of cheap aluminium products from China have heightened the local demand for aluminium scraps by profile makers. That is not all. Aluminium scraps also enjoy the benefit of the Export Expansion Grant (EEG) of 20 percent. As a result, local firms find it challenging to get aluminium scraps.
Recycling technology provides tremendous leverage for tapping into these enormous waste mining opportunities. It makes it possible to reuse these wastes and even convert some of them into raw materials used in other types of production. For example, PET bottles can serve as raw materials in making clothes, bedding, furniture, insulation, roofing materials, hair accessories, shoes, bags and polyester staple fibres. Aluminium cans/straps are also convertible into different forms for use in construction, automotive industry applications, etc. These opportunities, in turn, drive the increasing employment of human resources in waste collection, sorting and recycling activities. For instance, plastics and aluminium waste collection have led to highly profitable ventures employing hundreds and thousands of workers along their value chain. These profit-making incentives for individuals should also incentivize state and local governments to be supportive partners riding on the back of waste collection entrepreneurship to improve sanitation, health, job creation and revenue generation.
Virtually all states in Nigeria have waste management agencies using private waste collectors for aggregation and dumping in landfills and dumpsites. But even this process is very poorly managed in almost every city in Nigeria, with waste still littering everywhere. Inadequate mapping of waste generation intensity across the residential and commercial areas in the metropolis and the peri urban regions resulting in governments' provision of mismatching collection infrastructure is one of the fundamental causes of the problem. Areas with high waste generation intensity should have more collection infrastructure and a heightened frequency of evacuation than areas with less intensity. However, such categorization must stand on properly executed with generation intensity mapping. Following the "polluters pay" principle, points generating more waste beyond a specified threshold will have to pay higher amounts consistent with the generated excess. Also, the effective enforcement of laws criminalising inappropriate waste disposal with corresponding fines and other penalties will curb this menace and provide significant revenue intakes. Such laws may need to ban the activities of unlicensed scavengers with zero tolerance and heavy consequences for poorly performing licensed evacuators. Many state and local governments already raise significant revenue by enforcing mandatory purchases of waste bins and waste management fees. Yet, there is still massive non-compliance in that regard. The sensitization of citizens, regular inspection of neighbourhoods, and the penalization of those with significant specks of dirt and garbage will not only enhance revenue generation but also keep the environment clean.
In partnership with the private sector, state governments can develop modern dumpsites with automated waste-sorting and incineration technologies and increase the attractiveness of the opportunities in waste management. If it [the government] is an equity holder in such an operation, it will reap the apparent profits from dominating the market for recyclable materials such as plastics and aluminium. However, even without such a shareholding opportunity, the revenue-generating effects from the expansive value chain operation can be massive. For instance, there would be increased activities of lorries and other heavy-duty commercial vehicles and some elevated levels of mini-processing operations for the recovered waste materials. A complementary part of this strategy is the creation of waste markets, licensing of waste collectors, and encouraging public waste recycling. Apart from the big-time industrial recycling of garbage such as plastic, aluminium and other metals, many small and micro enterprises are beginning to play in this area. It is commonplace these days to find elegant furniture made from recycled materials such as worn tyres, the construction of houses with plastic bottles filled with sand, beautiful artworks made out of refuse scraps, school bags and footwear made from discarded 'pure water' materials and so on. The government can reduce the size of the unemployed and increase economic activity in the states by encouraging and patronising some of these works. For instance, government offices can patronise such markets for their furniture and develop other infrastructure to save public revenue while stimulating economic activities.
Finally, besides the health and sanitation incentives, effectively containing waste littering our streets, desecrating and destroying aquatic life, blocking gutters and so on can contribute significantly to the revenue prospects of subnational governments. The starting point is the comprehensive enumeration, identification and mapping of waste generation points to determine the relative intensities and design and implement effective waste aggregation and evacuation programmes. The critical advantage of laying this foundation is that the resulting clean environment enhances citizen satisfaction and willingness to pay sanitation levies and purchase government waste collection items. The second advantage is that it makes it easier to evacuate to dumpsites. Dumpsites with automated waste sorting infrastructure will better facilitate the emergence and sustainability of the market in recyclables.