Technology
Twitter's rash of changes after Elon Musk takeover rattles users
November 3, 2022182 views0 comments
By Chisom Nwatu
The world's richest man, Elon Musk, officially acquired Twitter on Thursday, October 27, after completing the $44 billion deal to take over the microblogging site.
After taking over the firm, Musk immediately went to work and fired Parag Agrawal, the company's CEO, and other top executives in the company, including Ned Segal, chief finance officer, and Vijaya Gadde, head of legal policy, trust and safety.
Speaking on his motive for finalising the $44 billion deal to purchase the social media platform after several months of back and forth, Musk disclosed in a statement posted on his Twitter page that his intention was not to make money but to try to help humanity and make it a town square for free speech.
The Tesla CEO noted that he hopes the platform will become a place where beliefs can be debated without resorting to violence.
"I acquired Twitter because it is important to the future of civilization to have a common digital town square where a wide range of beliefs can be debated healthily without resorting to violence," Musk said.
"There is currently great danger that social media will splinter into far right-wing and far left-wing echo chambers that generate more hate and divide our society," he said.
"In the relentless pursuit of clicks, much of traditional media has fueled and catered to those polarized extremes, as they believe that is what brings in the money, but, in doing so, the opportunity for dialogue is lost," he further said.
Musk also said that Twitter obviously cannot become a free-for-all hellscape, where anything can be said with no consequences.
"In addition to adhering to the laws of the land, our platform must be warm and welcoming to all, where you can choose your desired experience according to your preferences, just as you can choose, for example, to see movies or play video games ranging from all ages to mature," he stated.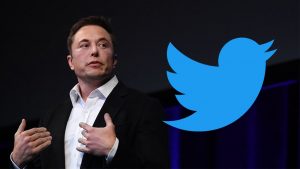 Speaking on advertising, Musk said he believes that when done right, advertising can delight, entertain and inform people. He emphasised that it is essential to show Twitter users that advertising is as relevant as possible to their needs.
"Low relevancy ads are spam, but highly relevant ads are actually content," he noted.
He said fundamentally, Twitter aspires to be the most respected advertising platform in the world that strengthens brands and grows enterprise, while he expressed gratitude "to everyone who has partnered with us".
"Let us build something extraordinary together. That is why I bought Twitter. I didn't do it because it would be easy. I didn't do it to make more money. I did it to try to help humanity, whom I love. And I do so with humility, recognizing that failure in pursuing this goal, despite our best efforts, is a very real possibility," Musk said.
Since taking over Twitter, the billionaire has mulled several changes, including charging a small fee and reducing the number of bots on the platform.
He has also said he may use his new $44 billion platform to build what he calls Twitter X, after his space exploration firm, SpaceX.
Also, he may remodel the platform after Tencent, Chinese-owned WeChat, which incorporates payment, e-commerce, messaging, food and social media, and may also revoke the lifetime bans of former US President Donald Trump and rapper Kanye West who were booted off the platform.
Meanwhile, following Musk's takeover of the platform and firing of Parag Agrawal, Twitter announced Matt Wallace as new CEO.
In a tweet on Friday, October 28, 2022, Wallace said he was honoured to be selected by Elon Musk as the new CEO of Twitter, adding, "Will work hard to protect free speech and integrate."
Twitter also launched a subscription model for all verified accounts on the platform. According to the model, verified Twitter accounts with the 'blue tick' will start paying about $20 (N8,760) monthly subscriptions to retain their verified status. Users risk losing their badge if they fail to subscribe within 90 days.
When it was launched in 2021, the cost of verification was about $3, but it was reviewed upwards to $5 in October 2022.
However, the new directive would become effective from November as Twitter employees were given a November deadline to launch the new feature.
The platform's new owner disclosed the overhaul of the verification process as he responded to a user who asked that his account be verified.
The billionaire is keen on growing subscriptions on the site, which he believes would generate half of the company's overall revenue, and also plans to tweak the character limit for posts.
Following the controversies generated over the subscription cost for verified Twitter users, the newest platform owner, Elon Musk, stepped in to slash the cost.
In his tweet on Tuesday, November 1, 2022, Musk stated that the subscription will now cost about $8, relative to a country's purchasing power.
The adjustment means that verified users in Nigeria and other African countries will pay far less than others in other countries with high purchasing power.
He also stated other adjustments and benefits for verified users, saying that users would get priority replies, mentions, searches, ability to post long videos and audio, among other things.
Musk also said there would be a paywall for publishers who want to work with the company and, most importantly, he stated that content creators would receive rewards on Twitter.
Both verified and non-verified Twitter users have been protesting over the new policy, with many saying they would rather exit Twitter than pay for the service, which has been free all along.
"To all complainers, please continue complaining, but it will cost $8," Musk tweeted.
In a rather unsurprising twist, Jack Dorsey, Twitter founder, launched a new social media company barely one week after Musk bought the microblogging site.
Dorsey's blockchain company, Bluesky social, announced that it is currently enlisting users for its beta testing before going public.
According to the company's representatives, the announcement enticed about 30,000 users to sign up on the new social media platform.
Musk, a business magnate and investor, is the founder, CEO, and chief engineer of SpaceX; angel investor, CEO and product architect of Tesla, Inc.; founder of The Boring Company; co-founder of Neuralink and OpenAI; president of the Musk Foundation; and now owner and CEO of Twitter, Inc. With an estimated net worth of around $210 billion as of October 27, 2022, Musk is the wealthiest person in the world, according to both the Bloomberg Billionaires Index and Forbes's real-time billionaires list.