Equities
U.S. equity funds post longest run of outflows since 2004
August 25, 20171.4K views0 comments
U.S. equity funds suffered their longest streak of outflows in 13 years as growing signs of political deadlock in Washington cast doubt on a rally that has taken the S&P 500 Index to record highs.
Investors pulled $2.6 billion from U.S. stock funds in a 10th consecutive week of outflows, Bank of America Merrill Lynch said in a research report citing EPFR Global data. That takes total outflows since late June to $30 billion, according to the report, which covered the week to Aug. 23.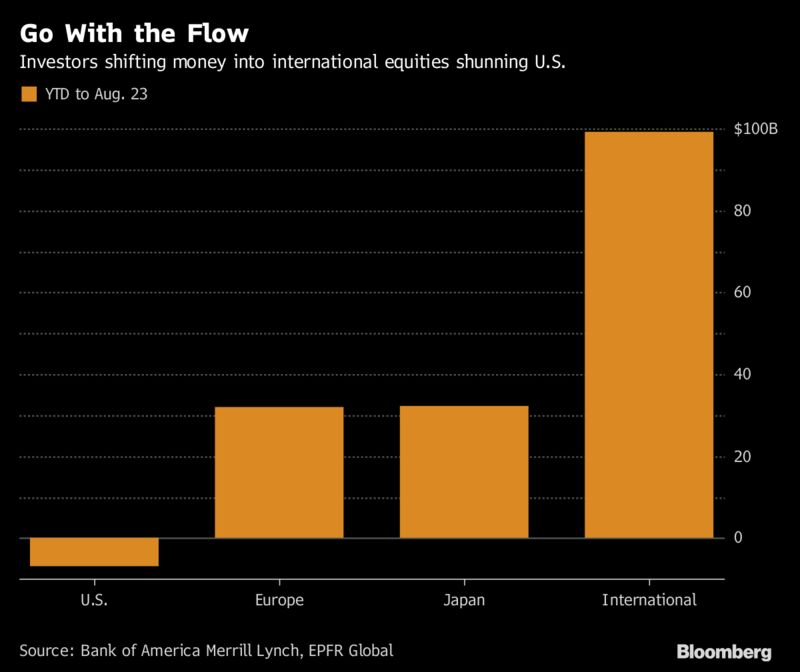 The outflows are yet more evidence traders are shunning the U.S. in favor of better growth prospects and more stable politics elsewhere. A bull run in the nation's stocks has faltered this month as confidence wanes in the White House's ability to push through pro-growth policies.
For much of the year, money that's been leaving U.S. stocks has found a home in Europe. While the region's equity funds posted their first outflow in seven weeks, the $200 million that left is dwarfed by this year's inflows which now total $32 billion, according to the report.