Companies
Unilever Nigeria stays profitable with 12.5% y/y revenue rise to N19.6bn in Q3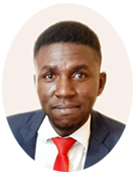 A graduate of Economics and Statistics from the University of Benin. An experienced researcher and business writer in the print and digital media industry, having worked as a Research Analyst at Nairametrics, Voidant Broadcasting Ltd, Entrepreneurs.ng, and currently a Market and Finance Writer at Business a.m. For stories, press releases, exclusive events, call +2347052803696 or send a mail to abuedec@gmail.com.
October 26, 2021291 views0 comments
Unilever Nigeria, a leading consumer goods manufacturing company, has finally gotten its books in the black for two consecutive quarters running after turning profitable last quarter (Q2, 2021), as it has just reported a 12.5 percent year on year increase in its quarterly revenue to N19.6 billion, with a gross profit of N5.9 billion, up from N3.7 billion reported for same period in 2020.
Revenue growth was driven massively by 33.2 percent year on year growth in the home and personal care segment (N10.07 billion as against the N7.57 billion last year), which was offset by a marginal decline (3.4 percent) in the food products segments to N9.5 billion from N9.83 billion last year.
The third quarter revenue was marginal down 0.8 percent compared to the second quarter at N19.6 billion (Q3) and N19.7 billion (Q2)
The unaudited financial statement for the third quarter ended, 30 September 2021, showed a gross profit of N5.9 billion in the third quarter of 2021 versus N3.7 billion in last year; and gross margin improving to 30.6 percent.
It shows a steady upward movement in gross margin improvement as full year 2020 expansion was 22.4 percent, which was a growth from 11 percent in 2019. This performance represents the consistency in gross margin expansion for the past few quarters with the current period being as a result of a 0.6 percent year on year decline in the cost of sales.
A further breakdown of the financial statement shows that the company reported a profit before tax of N386 million in Q3 of 2021 compared to a loss before tax of N2.0 billion in the same period last year, driven by robust top-line growth.
Also, with the help of income tax credit of N81 million, the profit after tax was reported at N368 million against a loss of N1.5 billion in the corresponding period of 2020, while the consumer and personal home care brand reported an earning per share of N0.06 versus a loss per share of N0.29 in Q3 2020.
However, the operating expenses started to rocket this quarter as marketing and administrative expenses jumped 18.1 percent year on year to N4.64 billion, and selling and distribution expenses rose 8.9 percent year to N894 million.
In addition, the company recorded a 52.2 percent year on year decline in impairment loss to N205 million and almost nothing during the prior quarter. In the same vein, it reported an operating profit of N253 million versus an operating loss of N1.5 billion in the prior-year quarter.
The company's operating profit dropped 57 percent on a sequential basis due to the impairment loss and a significant increase in marketing and administrative expenses.
With no finance cost this quarter versus a net loss on remeasurement of foreign currency balances of N619 million in a prior-year quarter, net finance income came in at N133 million in the third quarter of 2021, the company's financial statement accessed by Business A.M. Intelligence shows.
Looking at the company's sequential performance on a quarter on quarter basis, Unilever recorded a mild 0.8 percent decline in revenues to N19.57 billion from N19.72 billion in the previous quarter. The quarterly sequential performance was driven by a robust 10.1 percent squirt in home and personal care products, while the food products segment revenue slipped 10.2 percent quarter on quarter to N9.5 billion.
As a result of a reduction in the cost of sales by 5.2 percent to N13.58 billion, the company's gross profit increased 10.9 percent to N6 billion in the review period. This also resulted in a 323 basis points year on year increase in gross margin to 30.6 percent in the period ending September.
However, on a sequential basis, at an operational level, the company's operating profit tumbled 57 percent due to significantly increased operating expenses such as marketing and administrative expenses which went up 16.1 percent; selling and distribution expenses up 5.8 percent, with a multifold increase in an impairment loss this quarter.
Additionally, the finance income also declined 71.3 percent to N133 million from N464 million in the previous quarter, leading to a 69.5 percent quarter on quarter decline in profit after tax to N368 million from N1.2 billion.
Unilever Nigeria further reported an EBITDA and a net margin of 4.7 percent and 1.9 percent, respectively, in 3Q, against 7.1 percent EBITDA and 6.1 percent net margins in the prior quarter. Both segments continued to be profitable at the operating level, as the food products segment recorded N123 million operating profit while the home and personal care segment also recorded N130 million operating profit in the reported period.