Companies
Frontpage
Unilever Nigeria to complete tea business separation by end of 2021
February 25, 2021913 views0 comments
By Charles Abuede
Separation in line with global plan by parent firm
Says separation will help it assess full range of options
Following the announcement by Unilever Nigeria in August 2020 that it would commence the separation of its tea business as a stand-alone entity after it reviewed its strategy in January 2020, the leading personal care and consumer goods company in Nigeria has further disclosed that the planned global separation will go through the normal approval process and is expected to be concluded by the end of 2021.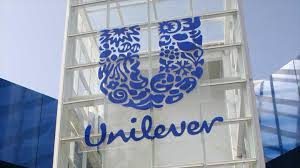 The company, in a disclosure made for and on behalf of its board and signed by AbidemiAdemola, the company secretary and filed with the Nigerian Stock Exchange on Thursday, said the intended plan to separate the tea business into its own legal entity will help it assess a full range of options allowing the achieve its potentials as a stand-alone business.
It can be recalled, and as published by Business A.M., that in 2020 Unilever Nigeria announced that globally the tea business that was to be separated generated €2 billion (N919.74 billion) in 2019 revenues, while results from the company's financials during the first half of 2020 revealed that overall sales dwindled by 0.1 per cent with sales volume declining 0.3 per cent with a price growth of 0.2 per cent.
Also, sales from the emerging markets declined by 1.9 per cent, while developed markets grew by 2.4 per cent during the first six months of 2020, amidst the global health crisis.
According to the statement by Alan Jope, the company chief executive officer, the strategic review of the global tea business awaiting separation includes some of the company's leading brands such as Lipton, Brooke Bond and PG Tips.
However, it also planned to retain the tea businesses in India and Indonesia, and the partnership interests in the ready-to-drink tea joint ventures.
The company further hinted that with subsequent developments on the matter, stakeholders and the Exchange shall be kept abreast on proceedings and at the completion of the intended separation.