Finance
United Capital eyes Nigeria, SSA with N150bn multi sector infrastructure fund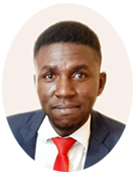 A graduate of Economics and Statistics from the University of Benin. An experienced researcher and business writer in the print and digital media industry, having worked as a Research Analyst at Nairametrics, Voidant Broadcasting Ltd, Entrepreneurs.ng, and currently a Market and Finance Writer at Business a.m. For stories, press releases, exclusive events, call +2347052803696 or send a mail to abuedec@gmail.com.
October 26, 2021326 views0 comments
Nigerian financial services group, United Capital Group, has trained its eyes on Nigeria and sub-Saharan African countries with a N150 billion war chest fund it has just launched that could see it playing strong in a space that is currently occupied by some well horned development finance institutions.
The group, which has its hands in a wide range of finance industry operations, including investment banking, asset management, securities trading, trustees, wealth management and consumer finance, said its N150 billion infrastructure fund, which it is sponsoring, will be managed by its asset management subsidiary, United Capital Asset Management Limited.
The fund will seek to finance bankable infrastructure assets that cut across sectors such as power and renewable energy, transportation, agribusiness and industrial infrastructure, healthcare, technology, mass housing, urban and social infrastructure.
The company, in a disclosure, through what it titled, Board Order, filed to the Nigerian Exchange, explained that the infrastructure fund is a naira denominated fund established to provide long-term financing for the delivery of critical infrastructure that would bridge the infrastructure deficits in Nigeria and sub-Saharan Africa.
According to Peter Ashade, chief executive officer, United Capital Group, "the journey to launch the fund has taken almost two years, during which period extensive preparatory studies and appraisals were carried out to establish the business case for the fund, as well as to define a model and governance framework that would provide investors that have an appetite for long-term financing products (such as pension funds and insurance companies), with sufficient confidence of the attractiveness of UCIF, as an investment opportunity."
Also, Odiri Oginni, the managing director of the financial services company stated that, "during the almost two years of preparatory activities, the fund management team scanned, screened and appraised numerous infrastructure projects and is now at advanced stages of conducting due diligence on a deal pipeline valued in excess of N54 billion which include projects such as renewable energy, agro-industrial parks, energy transition, power, healthcare, housing and hospitality."
The company disclosed further that the United Capital's infrastructure fund will be working on building strategic alliances with financing counterparts such as multilaterals and public authorities, to ensure that appropriate financing securities and credit enhancement instruments are in place to de-risk the fund's portfolio investments.