Oyeleye
Unloading Africa's diverse burdens at UNGA 76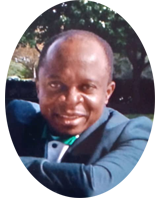 Dr. Oyeleye, a consultant, journalist and policy analyst, can be reached via:
oyeson2@yahoo.co.uk
Twitter: @OlukayodeOyele1
September 27, 2021183 views0 comments
COVID-19, CLIMATE CHANGE, COUP D'ETAT and continental financing gained prominence among the diverse concerns raised while the various leaders of some African countries took their turns to make speeches to the select audience on the floor of the United Nations in New York City since the beginning of the 76th session of the United Nations General Assembly last couple of days. This year's session happened to have been the first in-person session since the onset of the COVID-19 global scourge in 2020. Some national leaders, for some reasons, chose not to come in person but gave their speeches remotely.
The tones of these various leaders varied: from the unapologetic, hard-hitting and highly demanding statements of Nana Akufo-Addo of Ghana to the flabby, passive and  platitude-filled comments of his Nigerian counterpart, or the lamentations of South Africa's Cyril Ramaphosa, a lot were clearly said. Of concern here are these countries because of their significance in certain areas of the continent's changing political economy. The significance of what each said would be the focus here. Juxtaposing the statements of these three countries' leaders, it was easy to know who could be said to have vision for a greater and better Africa and who truly understood the essence of such an assembly in the UN. Their grasp of the major consequential foreign relations and diplomatic issues was also obvious from their speeches.
While the president of Ghana waxed strong and waved the banner of clear understanding of some complex issues of diplomacy and foreign relations, the disparities between his speech and that of the leader of the "giant of Africa" were all too obvious. The former, in his speech, which was barely eight minutes,  made strong cases for the continent of Africa, the latter — which made longer speech, lasting for over 20 minutes — reeled out a litany of rhetoric and achievements — some real and some speculative or imagined. The third, from South Africa, with something in between in timing of just about 13 minutes, made fewer, but strong cases. Unlike the other two who were physically present at the UN gathering in New York, Ramaphosa delivered his speech from his home country of South Africa, probably in response to the COVID-19 crisis in his home country. This is an era when nations restrict the movements of citizens from other nations on the pretext of COVID-19 restrictions, a prediction made by Business AM at the very onset of this COVID-19 pandemic early in 2020 — a global issue that the president of Ghana also made strong comments about at UNGA 76.
The crisis of development in Africa and the glib response of some leaders were obvious and understandably so. For a continent that is just emerging from the coronavirus-induced economic crisis, clear recovery pathway needed to have been drawn on a continental basis. Nigeria's lack of capacity to lead the way was discernible in the submissions made by its president in his speech. Nonetheless, his statements revealed the inappropriateness of coup d'etat that is fast becoming recurring decimals in Africa. It was also instructive that this was coming from a man who had his first stint in a nation's leadership position through the coup d'etat that made him a military head of state in the first instance even when e ruled with iron hands and a definite time limit was not elaborated until his government was toppled back then. His condemnation of the act of changing constitutionally imposed term limits may well give Nigerians reasons to believe that he would not stay beyond the end of his second term now as a democratically elected president under a constitution  he swore allegiance to — that is if words are ultimately matched with actions. His smooth statements about human rights omitted the subtle and overt crackdown on free speech and muzzling of media under his watch. Many of achievements reeled out on the floor of UNGA 76 were clearly not said, or known, to the Nigerian populace at home.
Some of the points raised sounded more like good intentions and open acknowledgement of popular ideas than policy priorities under implementation by his government on one hand and outright opposite of his actions on the other hand. Here is a sample. "As leaders, we must create inclusive and gender-sensitive policies that address all issues connected to climate action, from mitigation to resilience. Nigeria believes that protecting our planet and its biodiversity and climate are important to our collective survival. That is why, we are working on a transition to low carbon economy, consistent with achieving the Paris Climate Agreement and the Sustainable Development Goals." His comments on environment and carbon neutral target being aimed at by the Nigerian government sounded like news or fairy tales, because the signs of such commitment in truth are yet to be obvious, as gas flaring in the oil producing areas still continues unabated. Moreover, more petroleum deposit exploration is still being embarked upon in the northern Nigeria and no clear national plan is in place for transition from dependence on wealth from fossil fuel used by internal combustion engine cars into those depending on renewable energy, at least not like the EU's plan that has set a target date of 2035. He added that "we intend to build a climate-resilient economy that effectively aligns with the SDGs and that has great potentials to unlocking the full opportunities in different sectors of the economy, while protecting the resources for present and future generations. These statements don't seem to be in agreement with his policy of reviving an old and climate-destroying policy of open grazing and cattle migration routes.
According to the Nigerian president, "in Nigeria, Boko Haram terrorists group, though fragmented by internal strife and weakened by our defence forces, is still active and preying on soft targets. Nigeria will continue to work closely with UN Counter-Terrorism bodies and entities with a view to bringing this scourge to an end. Nigeria has spared no effort in addressing the challenges of terrorism posed by the activities of Boko Haram in North-East Nigeria and the Lake Chad region, as well as banditry in the North-West and North-Central Nigeria. The Nigerian Security Forces have recorded considerable success in the fight against terrorism. As a result of the renewed vigour of our military, many terrorist fighters are voluntarily surrendering to our security forces. The nebulous, trumped-up and claimed defeat of terrorists in Nigeria and activities limited to attacks on soft targets as purported by president Buhari seems also to be at variance with the spreading of terrorism and insecurity that is threatening food security all over the country, the refusal to name Fulani killer herdsmen as terrorists, the refusal to name and shame those identified as terrorism financiers and the refusal to get rid of a serving minister known to have previously  affirmed an openly acknowledged support for foreign terrorists.
While Akufo-Addo of Ghana sharply criticised  COVAX and the travel restrictions imposed by some countries that did not recognise a particular brand of vaccine promoted by COVAX, his Nigerian counterpart, heading a greater population of people, merely thanked COVAX and didn't go beyond that. No word for the likes of UAE that restricts inbound Nigerians into their territory on the grounds of COVID-19 restrictions. While talking "on the issue of debt," Nigeria's president openly acknowledged "that developing countries have been faced with unsustainable debt burdens even before the pandemic." Yet, he continues to take more foreign loans, thus increasing Nigeria's national exposure and debt profile. He, however, made a passing remark on "the current initiatives by the international financial institutions and the G20 aimed at significantly mitigating the economic situation of the indebted countries."
Agriculture, one of the sticky points of Buhari's administration, has not been a subject of government-led national discourse because of absence of coherent policy, particularly as the fiscal policy vacuum was occupied by the Central Bank of Nigeria (CBN), which has displayed obvious incompetence in the handling of its flagship Anchor Borrowers' Scheme that is riddled with huge loan default. The embarrassment of a minister of agriculture that was recently relieved of his appointment was an obvious weakness and evidence of policy failure in the agricultural sector in this dispensation. This is in contrast with the president's claim at UNGA 76 that 'the government of Nigeria remains determined to improve the productivity and incomes of small-scale farmers by promoting equal access to land, technology and markets, sustainable food production systems and resilient agricultural practices."
By contrast, Ramaphosa of South Africa indicted the global community for its shortcomings in the vaccine equitable access and distribution. According to him, more than 80 per cent of the vaccine doses have been acquired by the wealthy countries and less than one percent has gone to low income countries. On behalf of South Africa, he called for "fair and equitable" distribution of vaccines and a temporary waiver of certain provisions of  Trade Related Aspects of Intellectual Property Rights (TRIPS) to low income countries to produce COVID-19 vaccines. He showed his Afrocentric instinct in his allusion to the agreement on $650 billion in Special Drawing Rights (SDR), which he considered as "significant, though insufficient."  He therefore asked for 25 per cent of this sum, which is $165 billion, for Africa. This point was elaborated upon by Akufo-Addo. His call to address the under-representation of African nations in the UN system (African continent, where 1.3 billion people reside), was also emphasised by Akufo-Addo. On the flip side, however, Ramaphosa talked glibly of racism, like xenophobia….but sounded off like South African blacks are not guilty of xenophobia, which has nearly driven a wedge between his country and Nigeria, its biggest foreign investment destination in Africa.
Akufo-Addo, on his part, was clear in his ambition for Ghana and Africa. "We wanted to build economies that are not dependent on charities and hand-outs," he said, adding that "no matter how long the charity, we would remain poor."
Unfortunately, he pointed out that recent measures on entering into some countries in Europe suggest that COVID shield, the Oxford/AstraZeneca vaccines manufactured in India is not recognised in these countries. Just as was earlier pointed out in this newspaper sometimes ago, Akufo-Addo made reference to COVAX, a body said to have the expertise in vaccine distribution. "What is intriguing is that these vaccine was donated to African countries through the COVAX facility."  He warned that "the use of vaccines as a tool for immigration control will be a truly retrogressive step." And it already is. He expressed concerns about development financing in Africa. Even before the COVID-19 pandemic, he said, the global financing structure was inadequate in financing the economic development in developing countries. He therefore called for a constructive review of the global financing system saying that "COVID-19 provides a great chance to rethink global Economic cooperation, based on the principles of mutuality, equity, sustainability and collective prosperity." In his words, "the IMF's unprecedented $650 billion SDR allocations offer the unique opportunity to provide additional financial resources to address the vast and surging inequity the pandemic has revealed and the crisis to come." He saw the SDR as an opportunity to leapfrog AFRICA to the next level of development. Akufo-Addo disclosured that African leaders have advocated the channeling of 25 to 35 per cent of the $650 billion SDR, that is $150 billion to $230 billion, from wealthier to vulnerable countries  for funding COVID-19 vaccines acquisition and manufacturing, climate and green investments and a Pan-African Stability Mechanism, like the European Stability Mechanism (ESM) that would safeguard financial stability on the continent. He advised that part of the redistribution should also help fund the recapitalisation of the African Development Bank (AfDB) and the African Export and Import (AFREXIM) Bank to support industrialisation, private sector job creation and the African Continental Free Trade initiative.
According to Akufo-Addo, "the key to the G20 effectiveness (with the involvement of Africa) is that it achieves representative coverage of the global population and economy with a diversified enough number of leaders on the table to enable speed and flexibility, In deliberations and decision making.
Admitting the African Union into the expanded G21 would have the same galvanising effects within Africa to the EU participation within Europe, strengthening policy coordination and coherence across the 54 African economies.
With the African Union on the table, the group certainly will have representation from 54 more countries, 1.3 billion more people and 2.3 trillion more outputs." He ended up by reasoning that this one additional seat "will redefine global policy coordination, to enable a more prosperous, inclusive and more sustainable world to emerge."