WORLD BUSINESS & ECONOMY
Vietnam central bank to study crypto, pursue pilot implementation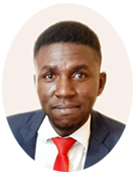 A graduate of Economics and Statistics from the University of Benin. An experienced researcher and business writer in the print and digital media industry, having worked as a Research Analyst at Nairametrics, Voidant Broadcasting Ltd, Entrepreneurs.ng, and currently a Market and Finance Writer at Business a.m. For stories, press releases, exclusive events, call +2347052803696 or send a mail to abuedec@gmail.com.
July 6, 2021314 views0 comments
After many years of being branded illegal, cryptocurrency, including bitcoin, Prime Minister Phạm Minh Chính of Vietnam has asked the State Bank of Việt Nam to study and carry out the pilot implementation for cryptocurrency based on blockchain technology in the 2021-23 period. The pilot implementation of the digital asset is undergoing study and it is expected to drive cashless payment as well as the formation of e-government in the Asian country.
This was contained in the PM's decision about the digital government development strategy towards e-government in the country. The document also highlighted that the pilot implementation would enhance the government's findings on the asset's positives and negatives, while it develops a more appropriate mechanism for its management.
According to Huỳnh Phước Nghĩa, deputy director of the Institute of Innovation at the University of Economics HCM City, cashless payments were increasing in Việt Nam, the recognition of digital currencies by the central bank would help accelerate this process.
"It's time for the government to study and carry out the pilot implementation for cryptocurrency.
"Digital money is an inevitable trend. Currently, traditional currencies, including the US dollar, euro and yen, had a greater influence on the world currency basket and international trade. However, in the race to develop and apply new technologies, there was a chance for countries like Việt Nam to rise and have a new influence on the global financial system," Nghia said.
In 2018 the State Bank of Việt Nam, taking a hawkish stand on the use of digital currency, directed credit and financial institutions in the country to desist from the use of any cryptocurrency as a type of currency or means of payment, arguing that such activities could increase the risk of money laundering, terrorism financing and tax evasion.
However, the apex bank has yet to grant licences to any crypto trading platforms to date. The bank stressed that cryptocurrencies, including Bitcoin, were not legally recognised in Việt Nam and the use of cryptocurrencies as a means of payment was also not legally recognised and protected in the country.
Although the finance ministry had further set up a group to study virtual assets and cryptocurrencies under Decision No 664/QĐ-BTC dated April 24, 2020, to propose policies and management mechanisms. The drive for the digital government will see cryptocurrency based on blockchain and among core technologies Việt Nam hopes to develop and master, as well as artificial intelligence (AI), big data, augmented reality and virtual reality (AR/VR), create significant breakthroughs as well as favourable conditions for building a digital government.