By Dikachi Franklin, in Owerri
MIKE ELECHI, THE CHAIRMAN of Rivers State based Vintage Group of Companies, has said the table water produced by his company, the Vintage Premium undergoes a series of treatments applied to make it healthy for human consumption, as well as that it passes through highly technical quality control measures.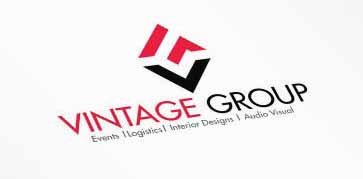 He told business a.m. in an interview that the water is piped from a depth of 250 feet first, after which a series of industrial purification treatments follow.
"Every drop of water from source (250ft deep bore hole) undergoes a series of industrial treatment and disinfection processes; from sand filtration process, through activated carbon filter to ion exchangers, removing suspended solids, colour, odour and hardness and then to reverse osmosis machine to maintain its freshness," Elechi said.
According to him, in the continuation of the treatment "the water undergoes a standard triple multi-filtration process to certify its purity."
Vintage Group of Companies is a conglomerate comprising Vintage Farms and Products Limited, Vintage Resorts and Recreations, Veteran and Vintage Tech Limited, Cedar Construction Limited and Vintage Water limited.
He disclosed that Vintage Premium table water has become the largest and fastest growing firm in the conglomerate, even in terms of turnover.This is the largest and fastest growing arm of the group. In 2011, Vintage Water Limited was approved by the National Agency for Food and Drug Administration and Control (NAFDAC) to produce Vintage Premium Table Water that will serve the general public," he said
The firm, he noted, has been producing healthy drinking water which meets both local and international standards for water as set by national and international regulatory agencies such as NAFDAC, World Health Organization (WHO), etc.
Elechi who is also the first deputy president of the Port Harcourt evaluaChamber
of Commerce, Industry, Mines and Agriculture (PHCCIMA) and the chairman, Agric Trade Group of the National Association of Chambers of Commerce, Industry and Agriculture (NACCIMA), said Vintage Premium Table Water has carved a niche for itself and has become a house hold name, circulating in the South-south and South-east, where it has a large market, he said.
According Elechi, the firm has employed the services of highly skilled qualified professionals, together with the latest technologies for water treatment and quality control and bottling.
"Our multiple barrier approach involves careful control and disinfection processes, supported by continuous monitoring and testing throughout the treatment and bottling plant," he disclosed.