Commodities
Interview
Weather, market demand reasons for popularity of catfish, Tilapia fish farming – Oluwafunmbi
February 1, 2021660 views0 comments
Fish farming, processing one of the most lucrative businesses in Nigeria
AIGBEKAEN OLUWAFUNMBI is the chief operating officer (COO) of ThreeFold Agro Consult, an agri-business organisation that specialises in  fish farming, processing, distribution and training of start-up farmers in the fish farming industry. In this interview with Business A.M.'s ONOME AMUGE, she discusses the relevance, market value, challenges and prospects of fish farming in Nigeria. Excerpts:
When did you venture into fish farming and how has the experience been so far?
I started the business in 2015 but didn't register the business until 2016. The experience has been challenging,amazing and full of several lessons but whatever the situation, the most important thing is being able to break even.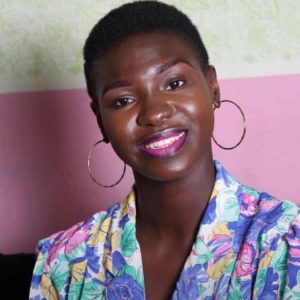 What has been your major challenge so far and how have you been able to surmount it?
I see every challenge as an opportunity to upscale per time, so evidently I would say that the challenges I come across are part of my experiences. Raising the required capital and expenditure to run a fish farming business is one of the major challenges I have faced but thankfully, the investments have paid off and the returns have been remarkable.
Another challenge is motherhood. Being a farmer and at the same time, a mum, is taxing but I made sure to incorporate my husband and a group of staff into the business to keep it running effectively while I keep being an amazing mum.
On the average, how much would it cost to set up a fish farming business?
The fish farming business does not have a specific or fixed starting cost as there are various fish farming systems to be considered. However, like I always say, starting a fish farm is capital intensive. The amount to start with is dependent on how big or how small one intends to go.
What is your assessment of the lucrativeness and financial benefits of fish farming in the Nigerian market?
Fish farming and processing is one of the most lucrative businesses in Nigeria at the moment. Though risky and time consuming, it possesses encompassing value chains that include consultancy, fish processing, sales, marketing and a host of others that would always yield high returns if the job is done well.
What do you think are the major challenges facing Nigerian fish farmers?
One major challenge facing Nigerian fish farmersis recurrent hike in cost of fish feed. Before now, a kilogramme of fish was sold for N500 or thereabout. Presently, a kilogramme goes for N800 to N1000, and that's because farmers are forced to consider the cost of feeding when selling their fishes so that they do not run at a loss.
How can these challenges be addressed to encourage fish farming development?
Local processing of the major ingredients used in fish feed would go a long way in subsidising prices of these ingredients. Prices of ingredients used in formulating fish feed such as corn, wheat, soybean need to be controlled by the government to prevent unnecessary hikes.
How do you think the government, financial institutions and the fish farmer association and other stakeholders can work effectively to assuage the fish farming sector?
I think what should be done is to empower the fish farmers. There should be a regular low-interest loan given to farmers to support the fish farming industry. At the same time, there should be a stable market and an enabling environment to encourage the fish farmers. Moreso, the fish farming associations should at intervals, organise physical training where farmers are given practical training and technicalities on fish production.
The Nigerian aquatic environment contains a lot of fish species but the concentration on fish farming in Nigeria is basically on catfish and Tilapia, why is this so?
I would say this is because these are species commanding great sales in the Nigerian market. Basically, these two species are the ones whose culturing is favoured by the weather conditions of this country and they are the ones that are readily accepted in the market in large quantities.
What are the diseases that are peculiar to fishes in the fish farming sector and how can these diseases be controlled?
There are so many diseases that fishes can contract. One of them is enteric septicemia, which is a bacterial disease. Most of the diseases can best be handled by finding solutions to the probable causes. Also, proper handling of the fish ponds and their feeds will ensure that this is curbed.
CBN disclosed that about $1.2 billion worth of fish are being imported annually into the country, an indication that the local production does not meet up with the high demand. As a fish farmer and expert in the fishing industry, what do you think are the measures that can be taken to reduce the import rate and promote self-sufficiency?
Statistics has it that Nigeria is not producing up to 50 per cent of the fishes Nigeria consumes. This could only mean that many people are not interested in the business; maybe because of the risks involved or we don't have enough facility for production. However, what I think can be done to ensure self-sufficiency in this regard is empowering people with grants, loans and the technical know-how to grow their businesses and also, encourage people to buy locally produced fish.
Do you think fish farming in Nigeria has the potential towards making domestic fish production an export commodity and how can this be actualised? 
Yes, fish farming has such capacity in Nigeria. We have a lot of water bodies and lands that can retain water which are viable for the business.  When the appropriate and effective measures are actualised in encouraging massive fish farming, production capacity will definitely increase and farmers will expand their horizon in production and creativity. With this in place, there is bound to be multiple supplies to satisfy demand which will ultimately lead to exportation.
What are the basic considerations a Nigerian fish farmer should take to mind when starting up or managing a fish farming business?
A starter should know that fish farming is time consuming, capital intensive and it needs a technical know-how.  You can't just dabble into it except you have given yourself to learning what it takes. Moreso, consistency is a major factor in the business. There are times the fishes do not generate the expected yields, but rather than quit the business after an unsatisfactory  production a fish farmer should remain consistent and be patient.