Nigeria Frontier Markets
We're challenging process of making Imo general sales tax law, says ISHA
June 13, 2019669 views0 comments
The immediate past government of Imo State under Rochas Okorocha signed into law the general sales tax law without calling for a public hearing or input from the Imo State Hoteliers Association (ISHA) whose members are expected to implement it. Now, they are kicking against it, saying they must be heard. Now that another government has come, the association is advising the current government of Emeka Ihedioha to weigh the merits and the demerits of the law before implementation to avoid chasing investors and tourists away from the state. business a.m.'s  interviewed Chima Chukwunyere, ISHA's chairman, just before the inauguration of the new Imo government in Owerri. Excepts: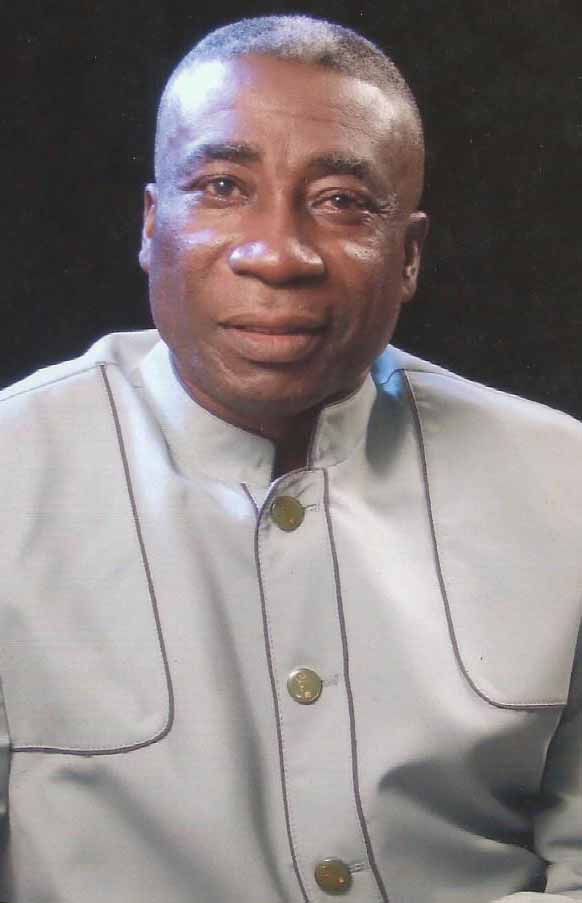 Could you tell us the categories of establishments or institutions covered by the Imo State General Sales Tax?
THOSE WHO WERE addressed by the chairman of the board of internal revenue include, operators of hotels, restaurants, all eateries in the state; they were asked to add five per cent to each item and service and at the end of the month to pay the total to the board of internal revenue (BIR).
What was the reaction of the people addressed?
Our reaction is that this is an important law, but it did not go through the normal process, that is to say, that proper processes were not followed. By right, there could have been a public hearing on the law. We are like agents government wants to use to achieve its purpose. Why did you not involve us? You cannot come and announce such a law without discussing first with those you will use to implement the law.
Why did they consider or see it as important to invite us? Such things were never done before, they did not invite and there was no public hearing, we were just called and told that whether "you like it or not", it will be enforced, that is not how a public law of that nature is done.
I also remember that during the government of Ikedi Ohakim, before the ENTRACO law was passed, we met with the Special Adviser on Sanitation, but this time we were not involved, they called us and handed over the law to us.
So we are challenging the process of making the law, not that we do not know what to do it. You remember, when we granted interview to business a.m, we said we will be willing to work with the government but they must recognize Imo State Hoteliers Association (ISHA) as a body or group.
During the former government of late Sam Mbakwe, there was such a law, it went through normal processes, there was almost total cooperation by the hotel proprietors in the state.The government then said that those who were going to implement the law were entitled to a commission but now that this thing was done behind us, we are going to challenge the process.
Is the Imo State Hoteliers Association going to court to challenge the process?
Well, I do not know, the association will decide. But we will be having an emergency general meeting where members will discuss extensively and come out with a decision on what exactly to do. But I thank God we are giving one month grace for us to come back.
What do you think will be the likely consequence of this law on tourists and consumers who patronize the hotel sector in the state?
Well, the thing we asked the chairman, board of internal revenue was: "How do you think all the people involved will comply with this law, because not all owners oproprietors of eateries are under the umbrella of this association? Governments have come and gone, we have seen a situation where people who are in government in the state and at the federal level do not comply with laws. Even those who were close to the governors failed to comply.
And how are we sure that there will not be a repeat of that? This is always the problem. People close to government will never comply and nobody will go to them to ask why or make them to pay. Again the government hotels will not pay or remit any money at the end of the month to the board of internal revenue.
Now that we are going to be agents collecting this money, what is our commission? You cannot use us like vehicles to get what you want just like that, no. If government hotels or anybody close to government does not pay, we will not pay, we have made this clear to the chairman of the board of internal revenue.
Sam Mbakwe, the former governor of old Imo State tried it and it worked because that government took us into consideration, I do not know why the previous governments did follow this law. Like I said, am only the chairman, the members of the association will take a decision and we have called for an emergence general meeting to put our house in order.
During the time of the former governor, Sam Mbakwe, were you paid commission?
Yes, for those of us who showed total compliance, we received commendations and commissions for being very honest in implementing the General Sales Tax law. If you are paid a commission at the end of the month, it will encourage you to be committed. An agent is an agent, he is worthy or entitled to his commission.
If this law comes into force and, like you said, those close to government or government establishments will not show compliance, don't you think there is going to be loss of patronage for those who show total compliance to this law?
Well, this scenario or situation is very likely to occur. Yes, let us say you sell a particular item at N1,000 because you want to implement the law and somebody who is not complying is selling at N700.00, there is the tendency that there will be loss of patronage to those implementing the law. I do not know how the board of internal revenue will supervise this and ensure total compliance.
Again, there will also be a situation where hoteliers will tell their customers not to bother about the sales tax, I do not know how this will work effectively. But initially it will be a problem but with time hoteliers would want to comply if they are taking into consideration but this depends on the outcome of our emergency general meeting.
But another problem is that I don't know whether the new government of Emeka Ihedioha will accept to work with it [ISHA]. I would want the government of Emeka Ihedioha to be very careful with this law in order not to chase tourists away from this state.
Remember Imo state is not industrialized like other states around it; it is a state for civil servants. The state government will sit down to study it and if they are very rigid in implementing it, they will chase investors or tourists away.