Ewherido
What if nothing happens?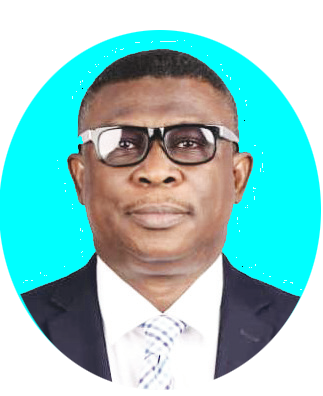 Ewherido, ACIIN, ACIB, is the Managing Director of Titan Insurance Brokers and can be reached on +2348132433631 or titan.insuranceng@gmail.com
November 4, 2019699 views0 comments
Today, we want to focus on two issues that come up mostly in retail insurance marketing: one, "by God's grace, we will not encounter mishap." Two, "what if I insure and nothing happens, what happens to the money (premium) I paid?" We are going to deal with them and hopefully put the mind of the insuring public to rest.
Today, some people are going to die, accidents will happen, there will be fire and destruction somewhere, some people will be relieved of their appointments, somebody will steal company's money, buildings will collapse, there will be flooding and some people's houses and properties will be destroyed and people will fall ill, etc. Who will it happen to? We do not know. It is this uncertainty that necessitates people to take up insurance. Insurance takes care of only fortuitous events. Even death that is certain for all humankind, we do not know the time we will die. The grace of God that some people profess does not immune believers from the uncertainties of life. Gone are the days when some pastors or clerics hoodwinked their followers into believing that "bad" things happen to only "bad" people. The bible tells us that many are the afflictions of the righteous, but the Lord God delivers him from them all" (34:19).
Insurance is one of the ways God delivers the righteous from their afflictions. You are driving on your own jeje and a reckless driver rams into you. Then you go to the Nigerian Insurance Industry Database (NIID) and use the other party's registration number to check the insurance status of his vehicle. He has genuine insurance, so his insurance company is liable to fix your car to the tune of at least N1 million and the damage to your car is even not up to N1 million. Has the grace of God not manifested? You park your car and go into the market, by the time you come out, the parking space your car occupied is either empty or has been taken over by another vehicle. In other words, your vehicle has been stolen. Meanwhile, you are in no financial position to replace the car. You make the necessary reports to the police and your insurance broker. Four weeks later, your vehicle has not been found. But you insured the vehicle comprehensively when you bought it and you have been renewing your policy since then. One day, you get an alert of N5m from your insurance company, being the claim for the stolen vehicle; has God not saved the righteous from his affliction.
You built a house 20 years ago when you were in active service. Now you are retired. One day you are at an outing and your neighbour calls you to come home that "there is a situation." By the time you get home, the fruit of your labour is razed by fire that probably started from a power surge. As a result of God's grace upon your life, you realised years ago that if anything happens to your house, you do not have the resources to rebuild it. So you took a fire and special perils insurance. Your insurance company pays you the claim and you are able to relocate to a temporary abode and rebuild your house, has God not delivered you from your afflictions. Insurance is one of the modern ways God uses to deliver His children from inevitable life's challenges. If there is any group that should embrace insurance wholeheartedly, it is God's children.
The other strand of our focus today is the question, if nothing happens, what happens to my money? Beyond being a risk transfer mechanism, insurance is also a pool where people contribute money and those who suffer losses are indemnified (restored back to their pre-loss position). This is how it works. All vehicle owners are exposed to the risk of loss of their vehicles, damage to their vehicles, damage of third party properties, and injuries to, and death of, third parties. You can put a value on all these risks except life. How much is a life worth? So the liability for death and bodily injuries is in theory unlimited.
Maybe only 5% of vehicle owners have the resources to sort out themselves if any of these incidents happen. So what happens if the remaining 95% are exposed these situations? To fill the lacuna, insurance companies came up as pooling agents to pool vehicle owners' resources together. In this case, rather than collect a fortune from each vehicle owner, the insurance companies collect a fraction of the value of your vehicle. For instance, your vehicle is worth N2m, you pay only N100, 000 as premium. Meanwhile, if the vehicle is stolen, you get compensated to the tune of N2m or a figure close to it, depending on whether or not you have excess buyback (we have explained what excess buyback is in a previous article: (https://www.businessamlive.com/some-salient-insurance-clauses/ ).
The question is, why will you pay only N100,000 and get N2m in return? Is insurance gambling or lottery? Certainly not. It is from the motor premiums the insurance company has pooled from all vehicle owners that you and others who suffer losses are compensated. Insurance works on the assumption, based on existing data, that not all vehicle owners will suffer losses in a particular year and that informs the small money (premium) they collect compared to the risk they bear. So, if in a particular policy year, you do not suffer a loss, you become a brother's or sister's keeper of those who suffered losses. And that is the quality of God's people. Next year, it might be your turn to benefit from other people's money. Anybody who does not want to be his brother's or sister's keeper is labelled selfish.
But the policy holder who does not make a claim does not go empty handed. In insurance, there is what you call no claims discount. If you do not make a claim in any policy year, you get a discount when you are renewing the policy.
Let me conclude with the story of an acquaintance. He had a motor insurance policy. After renewing for a few years without a claim, he grew complacent. When the policy expired, he dilly-dallied. A week later, he was coming back from a trip outside Lagos when he had a near-fatal accident. His vehicle was a write-off. He rushed to his insurance company to renew the policy so that he could make a claim, but the insurance company declined on the following grounds. One, insurance is for uncertainties, not an incident that has already occurred. Two, the subject matter of insurance, the vehicle no longer existed, because it was damaged beyond repair. There must be a subject matter of insurance for the policy to be valid. You do not insure nothing. Three, if the vehicle was only partially damaged, he must fix it before it can be insured. Four, insurance takes effect from the date it is incepted, you cannot back date it. So even if the policy had been renewed, it can only take effect from the date of the renewal.