Supported Posts
What is a Stock Index?
November 9, 20212.9K views0 comments
Indices trading
may be a good alternative to selling and purchasing traditional objects. They are currencies for Forex, commodities for the commodity market, and shares for the stock market. Such trades may come with lower risk due to their specifics. Learn more info on why and how to
trade the index
.
What Is the Stock Market? 
Some companies allow trading their shares, which is possible thanks to their legal form of ownership. The price of shares may increase and decrease based on various factors, such as the profitability of the company. Traders, in their turn, can earn profit from the differences in prices. So, if one purchases shares at a lower price and then sells them when the price goes up, he or she will earn some money and vice versa.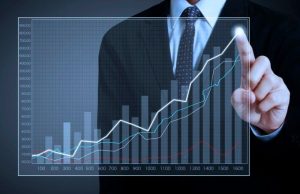 To be a successful trader in this market, it is essential to have enough knowledge of a particular company's performance, the sector that it operates in, and the economy in general.
How to Trade Using Indices?
It is possible to opt for an
index in trading
. Indices work as indicators of the price movement based on a group of shares. This data about the top companies is obtained from the largest exchanges based all over the world. The number of companies participating in calculating this index depends on the index.
The main indices that can be used include:
The ASX 200 (Australia)

The FTSE 100 (the UK)

The Dow Jones (the US)

The DAX (Germany)
It is possible to pick any of those. Trading on index is often conducted via CFDs, which allows getting profit from any price movement. One of the best benefits of such a trade is that it requires deep knowledge of not a certain company but a sector that it belongs to. This makes such deals less risky since fewer factors may impact the price, which is easier for analysis.