Companies
Manufacturing
What more do you know about the Honeywell, Flour Mills N80bn transaction?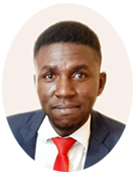 A graduate of Economics and Statistics from the University of Benin. An experienced researcher and business writer in the print and digital media industry, having worked as a Research Analyst at Nairametrics, Voidant Broadcasting Ltd, Entrepreneurs.ng, and currently a Market and Finance Writer at Business a.m. For stories, press releases, exclusive events, call +2347052803696 or send a mail to abuedec@gmail.com.
December 6, 2021351 views0 comments
The recent information wave that swept through the economy over the acquisition of Honeywell Flour Mills, one of the portfolio companies of Honeywell Group, by Flour Mills of Nigeria, in what will see Flour Mills become the second-largest flour miller in Nigeria after Olam Flour Mills, is regarded as the biggest transaction in recent times.
The deal, which is expected to go through before the end of 2021, and is subject to regulatory approval, will see Honeywell Group Limited transfer its 71.69 percent stake in Honeywell Flour Mills Plc to Flour Mills of Nigeria.
Though the transaction has been on the radar for many, who have raised concerns on the investment, as well as the parent company of the foods manufacturing company, here are a few things to know and note, concerning the company in acquisition – Honeywell Flour Mills, the deal and the company leading the transaction.
Things to note about the companies, transaction
Honeywell Group began as a food trading company servicing the West African region before pivoting to importing a variety of goods, including dairy products, stockfish, glass, and steel rods for the domestic Nigerian market. The company has over almost five decades evolved into an investment company, participating in major sectors of the Nigerian economy including foods, financial services, telecommunications, real estate, leisure and hospitality, energy, infrastructure, and security management.
Honeywell Group invests heavily in these industries through its portfolio companies such as Pivot Engineering, Pivot Energy Services Group, Pavilion Technology Ltd, Uraga Real Estate (owners of Radisson Blu Anchorage, Victoria Island) and strategic investments like Airtel Nigeria and Fan Milk, which it has successfully exited. Now, the company has agreed to an N80 billion merger deal with the only company in the country that can create a food business that is better positioned to benefit the growing Nigerian population and leverage opportunities stemming from the African Continental Free Trade Area ("AfCFTA").
Flour Mills of Nigeria, which is the largest miller in Nigeria and has been in operation for over six decades, started operation as a single flour mill, growing into a national conglomerate with an installed flour milling capacity of approximately 12,000 metric tonnes per day, and serving Nigerians through a diversified food portfolio built upon five core food value chains: grains, sweeteners, oils and fats, proteins, and starches.
The Honeywell Group, in the last 20 years, has invested in its portfolio company to build a robust wheat processing business alongside a manufacturing system that produces a range of staple foods, including baking flour, semolina, noodles and pasta. But Flour Mills, on the other hand, has a vast product portfolio and a wide distribution network that spans across the country, with a portfolio including the largest single-site flour mill and most significant greenfield sugar production investment in Nigeria. It also has the largest edible oil and margarine factory and largest sorghum milling in sub-Saharan Africa.
The merger between the two milling heavyweights will lead to:
A more resilient national champion for food manufacturing in Nigeria and also ensure long term job preservation and create additional opportunities across different levels of operations.

Customers' access to a broader range of products and provide a platform for a more proficient line of innovation.

The creation of a platform to help strengthen the business enhances growth potential and creates many more jobs in the future.

Increased productivity that will also lead to higher levels of knowledge acquisition and transfer within the workforce as there will no doubt be a deeper investment in technology.

The provision of a chance for talents from both companies to combine their unique abilities and strengths to drive growth and also help the companies play a vital role in Nigeria's food production and security.
Meanwhile, through consistent investment in its infrastructure, HFMP has grown from a 200-metric-tonne per day business (70,000 metric tonnes per annum) to producing a capacity of 835,000 metric tonnes per annum. It now sits on an exclusive list of food and beverage businesses that have generated revenue of over N100 billion.
Similarly, for the fact that Nigeria needs more viable and sizable businesses that have the financial capacity to invest massively in backward integration, with this merger, the country will benefit from the companies focus on developing the agricultural value chain and backward integration of the food industry, ultimately improving food security.
Elsewhere, a dive into the syndicates' financial performance and standings over the last reporting season, Flour Mills of Nigeria reported revenue of over N770 billion through its vast operations and has always been at the forefront of Nigeria's industrial development, employing around 15,000 people across the country.
But Honeywell has also proven to be a formidable force over time particularly in the modern years where it grew its revenue by more than 36 percent, from N80.45 billion in 2019 to N109.59 billion in 2020. It also increased profit by 73.1 percent from N650.49 million in 2019 to N1.13 billion in 2020. Also in 2020 it reported that its pasta production factory in Sagamu produced 138,600 metric tonnes of pasta and generated more than N19 billion in revenues, while its plants in Apapa and Ikeja also generated a combined N90.51 billion in revenue.