The demand for honey in Nigeria is enormous and influenced by the following: the use of honey on health and nutritional grounds as a sugar substitute, availability of the honey brand, commodity price, quality of packaging as well as the colour and texture of the honey. These parameters separate approximately 30% of honey consumers who prefer the imported brands from 40% and 30% that go for wild and domesticated honey types respectively. Most of the consumers who prefer these brands against locally made ones do so primarily because of their high-quality packaging as well as their supposed refinements. In any case, regardless of whether it is foreign or locally manufactured, the demand for honey for health reasons remain uppermost. Eight foreign honey brands currently dominate the Nigerian honey market. These include the Laser pure blossom honey (United Kingdom), honey tree pure honey (Hong Kong), Spar clear honey (United Kingdom), Alshifa orange blossom honey (Saudi Arabia), MJ's 100% Australian honey (Australia), Rowse honey (United Kingdom), Kirkland Signature Organic Raw Honey Bear (Brazil), and Forever Bee honey (Spain). The United Kingdom controls approximately 40% of that market segment. Given this array of supposedly high-quality brands, the challenge is how to choose the right one.
MJ's 100% Australian honey, the Forever Bee honey and Kirkland Signature Organic Raw honey bear position in the market as organic products. It means that apart from the products being made from 100% pure and naturally grown bees, the latter lived on natural sugar. This pro-health positioning as organic confers a higher level of acceptance on them. Based on the carbohydrate contents of these honey types, the Spar Clear honey is the best with the smallest volume of 76.4 g per 100 g serving as against the average of 80.5 g for all imported honey. The Al-Shifa Orange Blossom Honey is the worst in that respect. Figure 1 below, presents the sugar and calorie composition in every 100 g serving of each imported honey brand.
The Forever Bee honey is clearly on a different league as it positions as low sugar, high carbohydrate honey. That means that it is terrific in providing energy without spiking up the blood sugar level. It is superior to MJ's 100% Australian honey and Kirkland Signature organic raw honey bear. The latter, however, has a much stronger reputation for low-calorie content when compared with the Forever Bee honey. Even though not marketed as organic, the Honey tree pure honey is also one of the honey brands with the smallest calorie constitution. The Rowse honey, even though quite popular in the Nigerian market because of its pocket-friendliness, is the worst among all the reviewed imported honey brands. It is a high calorie and high sugar honey when compared with the other brands in the marketplace.
The Laser Pure Blossom Honey
Laser honey enjoys the highest level of patronage of all imported honey brands in Nigeria outside of the Forever Bee honey sold through a robust pyramidal sales network.
Three factors drive the sales leadership of this product. The first is the price advantage which it enjoys over every other imported honey brand that is packaged and sold in 500 g bottle. The retail price of Laser Pure Blossom honey is the least among its substitute range. The second advantage is the moderate sugar content of the honey; a competitive advantage which it only shares with the Spar Clear honey. The third factor is the long history of the brand in Nigeria, which dates back to 1995 when Sun Mark came into the country with Sun Oil.
Kirkland Signature Organic Raw Honey Bear
Kirkland Signature honey positions as unique, organic honey made in Brazil, with a 100% USA grade A. There are claims that it is gluten-free and does contain pollen.
The honey has a good flavour and pleasant taste and competes with the Forever Bee honey as medicinal honey that works wonders in soothing sore throat and cough. It is low-calorie honey with moderate level of sugar, particularly when compared with the likes of Rowse honey which is a clear leader in high sugar content.
In comparison with other honey brands, it is not pocket-friendly although it comes in a 680 g package. When compared with others based on its price per gram of honey, it outprices Laser and Spar Clear honey brands. Although Kirkland claims that its honey is raw, some consumers dispute it and claim that they have seen something at the base of its bottle. There are also claims that the honey contains massive quantities of cane sugar because the manufacturers deliberately feed its bees with cane sugar to reduce the price of honey.
The Rowse Honey
The Rowse brand sells as a 100% pure and natural honey. The company prides on its long history of existence since 1938 and by the regulation of its products and manufacturing
processes by the United Kingdom quality assurance. Rowse honey is believed to have antiseptic properties that can heal digestive disorders as well as a medical treatment for conditions such as cough soothing.
There is no doubt that it has a lovely taste while its 340 g pack is quite popular in Nigeria primarily because of its pocket-friendliness when compared with its major contender the Laser honey.
Some critics, however, feel that it is over-filtered honey which looks attractive rather than being of high quality. Compared with others, it has a higher sugar content which may point to the possible of adulteration.
The honey crystallises quite quickly and may lead to this possibility.
Forever Bee Honey
The Forever Bee honey has proven to be a clear leader in very low sugar and high carbohydrate. It is a honey brand for those seeking a highly reputed nutritional and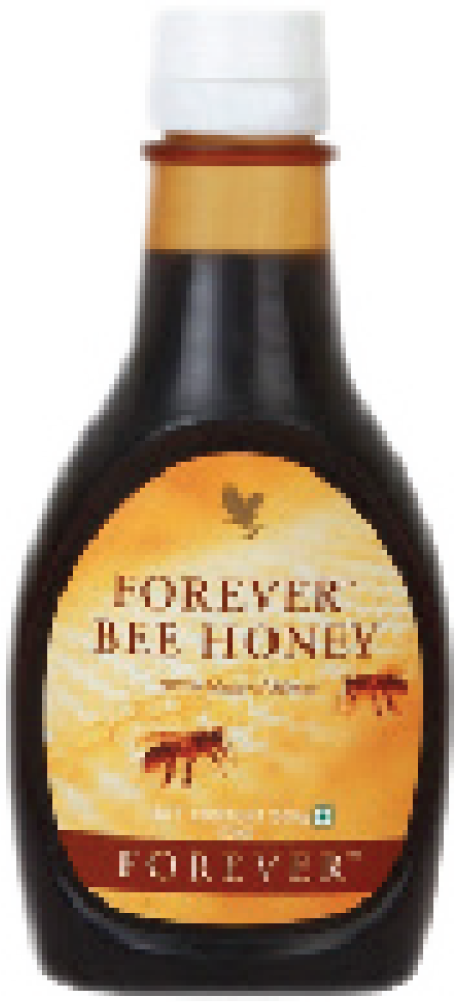 medicinal product and a suitable replacement for processed sugar. Because it is quite low in sugar, some believe that the honey more than its competing substitutes can prevent cancer, heart disease, as well as reduce other gastrointestinal disorders. Its high-calorie content may equally very well support athletic performance.
It is, however debatable whether the low sugar formulation of the honey justifies its affluent price. In any case, it is a much more recommended alternative to its closest price contender, Alshifa Orange Blossom Honey. While the former (Forever bee honey) sells in the retail market for N7200, the latter sells for N7125 for the same 500 g size package. The biggest letdown of the Forever Bee honey is the ease of its crystallisation when not used for extended periods. Some analysts, also believe that its claims of being pure honey are debatable because it easily mixes in water and tastes like jaggery syrup.
Spar Clear Honey
The Spar Clear honey is available through the Spar mall networks across the country. It is a medium calorie and medium sugar content honey and a much better quality alternative to
the Rowse honey. It is however not as pocket efficient as the latter which currently sells its 340 g pack for N915 while Spar Clear honey sells its 454 g pack for N1850. it is seen mostly in the spa malls and is rarely found in the retail shops
______________________________________________________________
For further enquiries kindly contact:
unwrap@unwrapintelligence.com
or call +2349083475417