International Air Transport Association (IATA) has identified weak facilities, high tickets and multiple taxation, among others as bane of Africa's aviation sector.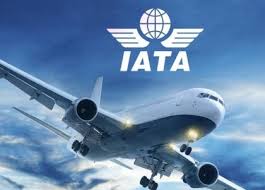 Muhammed Ali Albakri, IATA's regional vice president says aviation in Africa has the potential to fuel trade and economic growth, but laments that several barriers such as weak and costly infrastructure, high ticket prices, poor intra-Africa connectivity and a proliferation of taxes and charges exist and have done incalculable setback to the continent's aviation sector.
"Airport infrastructure in most African countries is outdated and not built to serve the growing volume of passengers or cargo. Airlines and airports are often managed by government entities or regulatory bodies," Albakri said at the IATA Regional Aviation Forum in Accra, Ghana.
Noting that Africa needs to open its doors for private capital investment, the IATA chief said the region's airlines must collaborate to develop their market shares.
 "What are the regional priorities that we must address together? For Africa, we must focus our efforts on five issues of safety, infrastructure and capacity-building, financial sustainability, high industry costs and Africa connectivity, with the smarter regulation approach at the heart of how we work together," Albakri was quoted in a report.
According to him, intra-African trade is projected will grow from less than 12 per cent in 2013 to approaching 50 per cent by 2045, and global trade will rise from two per cent to 12 per cent.
He disclosed that over the next 20 years, demand for air transport is expected to double, with a 4.6 per cent annual growth – the second fastest of all IATA regions.
This, he said translates to an extra 199 million passenger journeys per year in 2037 for a total market of 334 million passengers with cargo volumes also expected to double over the next 20 years.
The theme of the forum was, "Aviation: Business for Regional Prosperity."