Deal
Finance
Why Nigeria is spending N3bn on sea time training
June 24, 20194.1K views0 comments
By Samson Echenim
The federal government is billed to spend about N3 billion to provide sea time training for 300 seafarers on-board international ships under the Nigerian Seafarers Development Programme (NSDP) this year.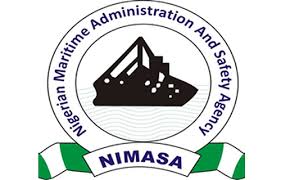 The cost of the sea time training for the young seafarers who are currently at the verge of completing the four-year training in various fields of maritime business operation at the Arab Academy of Science, Technology and Maritime Transport, is pushed up by about 50 per cent compared to if the trainings were done in a Nigerian flagged international vessel.
The Nigerian Maritime Administration and Safety Agency (NIMASA), which is the government agency charged with the responsibility of managing the training programme, said it would cost the federal government about $28,000 to provide sea time training for one of the 300 Nigerian youths undergoing the programme at the Arab Academy of Science, Technology and Maritime Transport, Alexandria, Egypt alone. There are other young Nigerians being trained as seafarers under the NSDP in the United Kingdom and Philippines, whose fate at getting sea time training remains in the balance.
Victor Egejuru, head of Cabotage Services at NIMASA, indicated that the cost could be lower by more than half if the trainings were done in a Nigerian international sea-going vessel, but lamented that the absence of any such vessel.
According to him, there are arrangements being made at present by the Central Bank of Nigeria (CBN) to make payments for 300 seafarers.
"Provision of sea time training is very expensive and it will cost of providing this training for one seafarer is not less than $28,000. It can be much less than that if we have our own international vessel, but what we have is only cabotage vessels and we cannot train them in the local waters," Egejuru said during a forum on maritime industry financing in Lagos.
He however said the challenge was not lack of funds for the training, but the lack of Nigerian flagged vessels going on international waters.
"The biggest challenge we have in providing sea time training is that we do not have international sea going vessels owned by Nigerians where our cadets can undertake the training. It is not that we don't have the funds for the training. There is lack of vessels internationally, so it is an international problem and not a localised problem," he noted.
Captain Joshua Mkpor, a master mariner aligns with NIMASA's cabotage chief. According to him, even though sea time training costs a fortune and not ususally born by individuals in most cases, taking the training in a Nigerian vessel could mean cutting the cost down by half.
"Yes, it is not incorrect that the cost of training seafarers in a Nigerian vessel, especially if the vessel is government-owned could be less than half of the cost we have now. In fact, during our time, sea time training was done by Nigerian National Shipping Line (NNSL) and there wasn't much noise about what it cost. It is not because it didn't cost a fortune then, but because the government did not need to transfer any aspect of the cost to the trainee seafarers," he said.
Sea time training for Nigerian seafarers has remained elusive for many due to lack of Nigerian sea going vessels, which has doubled the cost of the training since the extinction of NNSL. Virtually all the cadets training as seafarers at the Maritime Academy of Nigeria (MAN), Oron do not get sea time training and therefore are not considered fit for working in international waters. Unfortunately, Nigeria's cabotage trading remains pauperised and constantly ravaged by foreign vessels which come in with their crews who keep working on-board even in cabotage waters and leaving no space for local seafarers to be engaged.
More than 200,000 Nigerian seafarers are unemployed. The number is about the figure churned out by MAN in the last two decades.