Energy
World bank charges Africa on increased investments in natural gas, renewable energy 
April 10, 2023571 views0 comments
By Luther Animashaun
The World Bank has urged African countries to increase investments and maximise the use of natural gas and renewable energy technologies to close the continent's high electricity gap.
The international financial institution made the call in its recent bi-annual Africa Pulse report, where it gave insights on how mineral resources can be effectively utilised.
According to the report, countries that are rich in natural gas resources should see the need to develop stable investment policies that are critical for leveraging domestic gas supplies for export revenue and domestic consumption.
The World Bank also charged African countries to retain large shares of gas for future projected energy consumption.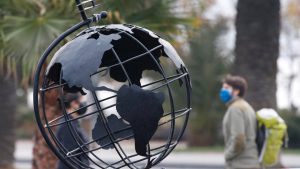 "Countries should seek deals to invest in their gas reserves that are consistent with meeting domestic energy and development goals while also ensuring sufficient exports of natural gas to generate fiscal and export revenues. Effective policies can support an effective transition from pipeline to operation," the  report stated in part.
The World Bank further advises African countries to aim at strengthening grid and mini-grid infrastructure.  It noted that if 4.5 million people were connected to Nigeria's grid per year between 2022 and 2030, at least 60 per cent of Nigerians would have to access electricity.