Internet
Technology
World Bank scores Nigeria low on digital economy drive
December 3, 2019495 views0 comments
By Omobayo Azeez 
Bemoans country's lack of backbone connectivity

NCC reports 37.87% broadband penetration for October
The World Bank has sounded a warning note that despite recorded gains of technology in Nigeria, the country has not been pursuing holistic digital reforms that can engender a digital economy.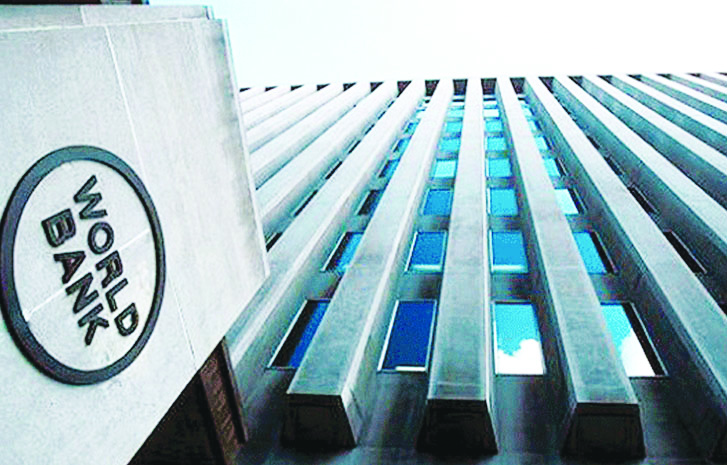 The global apex bank said in its "Nigeria Digital Economy Diagnostic Report" on Friday that the Digital Economy offers opportunities, but also brings risks of being left behind for countries such as Nigeria.
The World Bank noted that in 2016, the global digital economy was worth about USD 11.5 trillion, equivalent to 15.5 per cent of the world's overall GDP.
It added that this is expected to reach 25 per cent in less than a decade, quickly outpacing the growth of the overall economy.
The bank however noted that Nigeria has not been doing enough to cash up with this pace and address issues that are impeding the process decisively.
"Nigeria is currently capturing only a fraction of this growth and needs to strategically invest in the foundational elements of its digital economy to keep pace," the World Bank has counselled.
The World Bank's diagnosis also acknowledged broadband as a key enabler to harness the digital economy transformation.
It, however, lamented that in spite of recent growth in fibre installations in Nigeria, national fixed-line infrastructure is still poor, and mobile systems remain the primary means for carrying retail and enterprise data traffic in Nigeria.
"Furthermore, fixed broadband penetration in Nigeria is very low, with a household penetration rate of 0.04 per cent at the end of 2018, below the African regional average of 0.6 per cent, and well below the world average of 13.6 per cent."
This is ascribed to "poor backbone investment in Nigeria having focused primarily on major urban areas and inter-city routes, and unlike its West African peers such as Ghana and Senegal, Nigeria does not have a national backbone network through which high-speed Internet connectivity can be extended across the entire country."
As a result, mobile broadband has become the most common and popular way through which people in Nigeria access the Internet.
Corroborating this fact is the latest industry statistics released also on Friday by the Nigerian communications Commission (NCC), which indicates that an overwhelming percentage of broadband access and internet generally is achieved via mobile networks.
The NCC disclosed in the latest data that broadband penetration in the country has recorded uptick from 35.40 in September to 37.87 per cent in October, while active internet subscriptions grew from 123,163,027 in September to 123,559,596 in October.
Of this number, mobile internet subscriptions account for over 99 per cent at 123,206,103, while fixed wired and voice over internet protocol (VoIP) have just 9,573 and 343,915 respectively.
Aside solving connectivity problem, the World Bank also admonished that improved digital connectivity can only achieve the desired transformational impact on economic opportunity and inclusive growth if combined with improvements in digital skills and literacy, the coverage of digital identity schemes, and access to digital payments and other financial services, as well as digital support to start-ups and existing businesses.
"With such capabilities, the Nigerian economy can harness digital data and new technologies, generate new content, link individuals with markets and government services, and roll out new and sustainable business models," the report reads.
The banks also identified what it called significant bottlenecks inhibiting growth of high-speed Internet in Nigeria.
"These include a complex institutional setup to govern and promote the development of ICT infrastructure and sector development, and a legacy of operators investing in proprietary network deployments, compounded by poor infrastructure quality."
Meanwhile, it has been observed in the country that this is stifling pushing market bounds further to underserved areas, given high costs of infrastructure deployment and low revenues, and this has created market failures.
The report further reads, "High price sensitivity of markets further contributed to lack of innovative service propositions. The affordability of broadband-enabled devices for the bottom of the pyramid is also a major barrier to access in Nigeria, while other demand-side barriers relate to digital illiteracy, lack of local content, and low electrification rates.
"Therefore, in order for Nigeria to gain the critical number of Internet subscribers needed to build its digital ecosystem and kickstart its digital transformation, innovative solutions and strategic interventions and investments will be required.
"They will promote the deployment of networks in underserved areas, support the reduction of broadband costs, provide additional complementary public access, and stimulate demand by addressing the digital economy foundations with an ecosystem approach."