Analyst Insight
Zero trust architecture and future of data privacy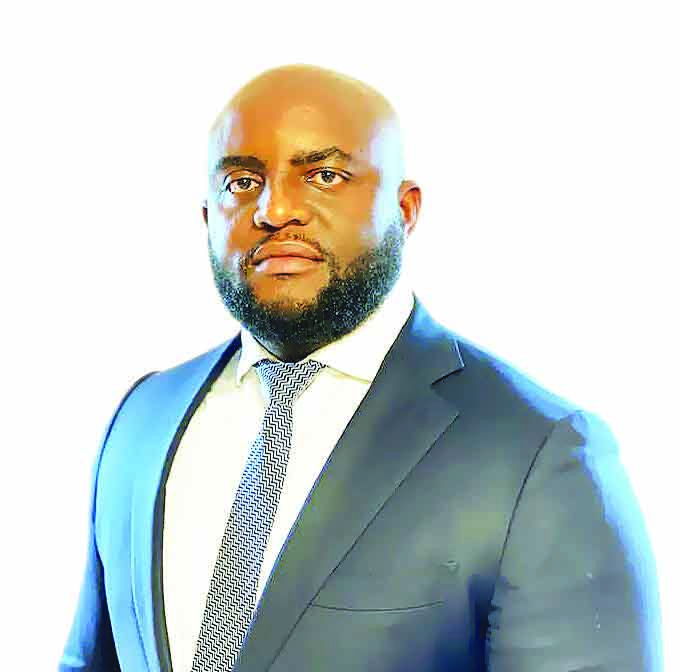 Michael Irene is a data and information governance practitioner based in London, United Kingdom. He is also a Fellow of Higher Education Academy, UK, and can be reached via moshoke@yahoo.com; twitter: @moshoke
September 19, 2023175 views0 comments
In an era where data is the new gold, businesses are facing an uphill battle to keep their fortresses secure. Cyber threats are evolving at an unprecedented rate, leading to significant financial and reputational damage. Traditional security models, which adopt a 'trust but verify' approach, are proving inadequate to combat these sophisticated attacks.
This is where Zero Trust Architecture (ZTA) comes into play. With its 'never trust, always verify' methodology, Zero Trust is a game-changer in bolstering data privacy.
In this article, I delve into the importance of implementing Zero Trust Architecture to fortify your organisation's data privacy strategies.
Traditional cybersecurity models operate under the assumption that everything within the organisation's network should be trusted. Once the perimeter defences, such as firewalls and antivirus software, grant access to a user, that user can typically roam freely within the network. This approach is akin to securing the entrance of a building but leaving the interior doors unlocked.
However, with the rise of cloud computing, remote working, and Bring Your Own Device (BYOD) policies, the concept of a network perimeter is becoming increasingly blurred. The shortcomings of the traditional models become evident when a single compromised account can lead to a cascading failure of security, laying bare sensitive data and jeopardising privacy.
'Zero Trust Architecture' adopts a fundamentally different approach. It assumes that threats can come from anywhere — even within your organisation — and hence, no one should be automatically trusted. It shifts the focus from perimeter security to a more dynamic, data-centric model. Under Zero Trust, every access request is treated as if it originates from an open network, regardless of where it comes from.
There are key principles of Zero Trust Architecture.
Least-privilege access: Give users only the access they need to perform their tasks. If a user doesn't need to access a particular piece of data, they shouldn't have the capability to do so.
Micro-segmentation: Partition your network into smaller zones to contain potential breaches. Even if an attacker gains access to one segment, they won't automatically gain access to others.
Continuous monitoring and verification: Zero Trust requires ongoing authentication. If a user's behaviour suddenly changes, they may be required to re-authenticate to prove their identity.
Zero Trust Architecture is vital for data privacy for several reasons:
Reduced insider threat: Even well-vetted employees can pose risks, whether intentional or accidental. By applying strict access controls and continuous monitoring, Zero Trust minimises the risks from insider threats.
Compliance readiness: Regulations like GDPR, CCPA, and HIPAA mandate stringent data protection measures. Zero Trust can make it easier for organisations to comply with these rules, as it offers a robust framework for safeguarding data.
Adaptive security: In a landscape where cyber threats are continually evolving, the adaptive nature of Zero Trust means that your data privacy measures can evolve in kind.
Enhanced user experience: While it may sound counter-intuitive, Zero Trust can actually improve the user experience by applying adaptive authentication methods such as biometrics and single sign-on (SSO), making the process less intrusive yet more secure.
There are proven industry steps to implement zero trust to identify sensitive data in various industries, however, companies must employ the technical savvy experience of data privacy consultants and a team of network engineers to implement these steps. They are:
Know where your data resides and classify it based on sensitivity.
Map data flows: Understand how data moves within your organisation to determine potential weak points.
Implement access controls: Use role-based access control (RBAC) or attribute-based access control (ABAC) to enforce least-privilege access.
Deploy monitoring tools: Use tools like Security Information and Event Management (SIEM) to track and analyse activities in real-time.
Educate employees: Even the best systems can fail if employees are unaware of best practices. Training should be an ongoing process.
Regular audits and updates: Frequently review and update your Zero Trust policies and technologies to adapt to new threats.
In a world fraught with cybersecurity challenges, Zero Trust Architecture is not just a best practice — it's a necessity. By adopting a Zero Trust approach, businesses can fortify their data privacy measures, ensuring that they not only protect sensitive data but also build consumer trust and comply with regulations. The path to Zero Trust may require an upfront investment in technology and training, but the cost of a data breach both in terms of financial loss and reputational damage makes it an investment worth making.
business a.m. commits to publishing a diversity of views, opinions and comments. It, therefore, welcomes your reaction to this and any of our articles via email: comment@businessamlive.com