Oyeleye
Africa: from analysis to action (3)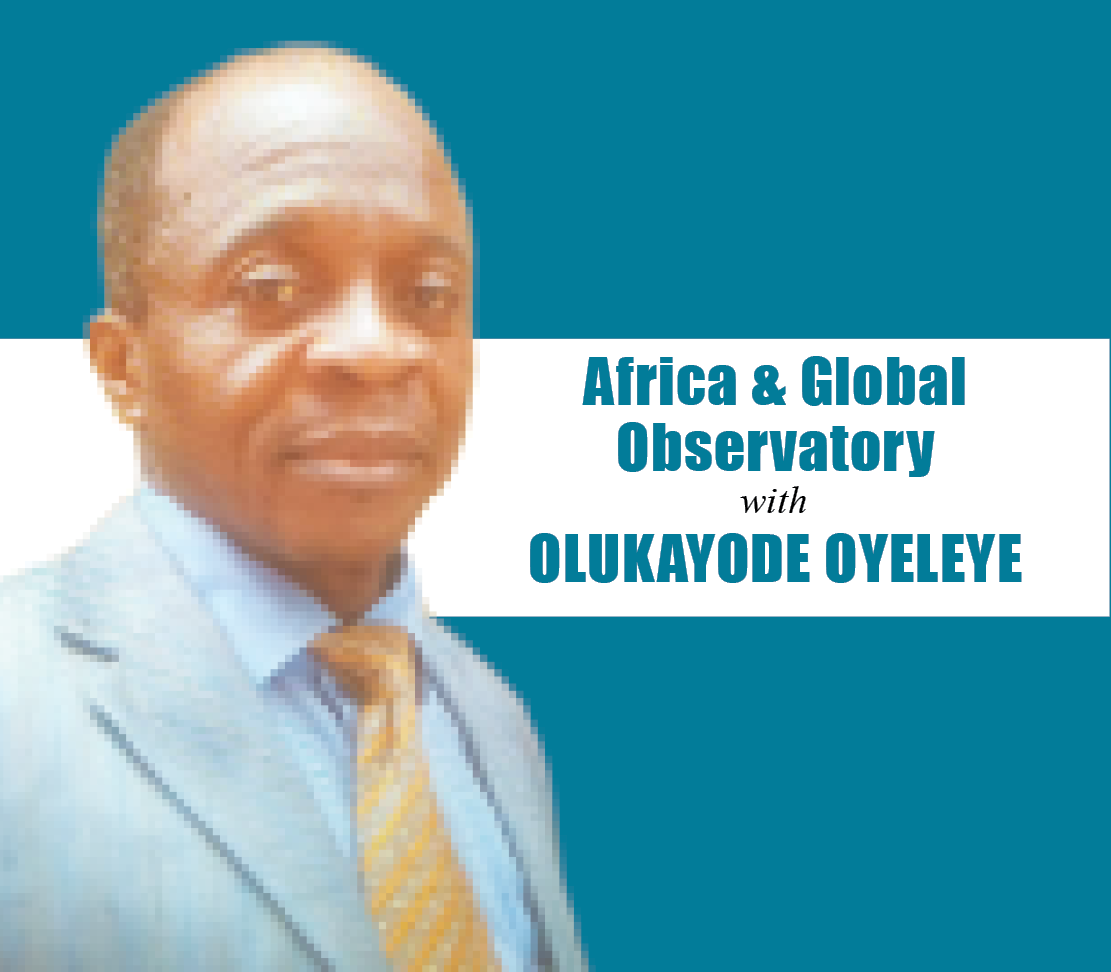 Dr. Oyeleye, a consultant, journalist and policy analyst, can be reached via:
oyeson2@yahoo.co.uk
Twitter: @OlukayodeOyele1
December 31, 20181.4K views0 comments
History was made when African leaders met in Ethiopia's capital city, Addis Ababa, in 2009 to try to resolve the youth unemployment crisis. The time span of 2009 to 2018 was declared the "African Youth Decade" and the leaders resolved to mobilise resources, including from the private sector for youth development. Within this past decade, ending in few hours, grandiloquence was not in short supply about the African youth, their potential, their plight, the needed interventionist solutions and how the youth could make a difference. The attention paid towards the youth affairs is not an option; it is an imperative.
Considering that today's youth generation will definitely become the adults, leaders, parents and mentors of tomorrow, it sounds rather fatalistic to let things run their normal course without serious deliberate interventions aimed at shaping their future in any particular way. Trouble lurks in the horizon as the youthful generation face daunting challenges, most of which are beyond their capability and which require concerted efforts from formal and informal authorities to resolve. On the rising cases of unemployment, it must be recognised that youth unemployment can fuel the fire of political violence and civil unrest. Unemployment of as high as 15 per cent among the youth can rupture peace and societal tranquillity. "As events in North Africa (the Arab Spring) have shown, lack of employment opportunities … can undermine social cohesion and political stability," warns the African Development Bank (AfDB). A World Bank survey in 2011 showed that about 40 per cent of those who join rebel movements say they are motivated by a lack of jobs.
Ahmad Salkida, a Nigerian journalist who has had rare access to the Boko Haram militant group, disclosed that although the sect is mainly driven by ideology, pervasive unemployment in northern Nigeria makes the jobless young people vulnerable and predisposes them to conditions that facilitate easy recruitment. The involvement of the youthful population in many cases of state-sponsored and non-state actor-led insurrections in Africa is a cause for worry. With 200 million people aged between 15 and 24 (the youth bracket), Africa has the youngest population in the world. Africa's worrisome youth unemployment is happening while the continent is reportedly experiencing fast and steady economic growth. While six of the 10 fastest-growing economies in the world are in sub-Saharan Africa, the unemployment rate for that region is six per cent. By the World Bank's account, the youth population accounts for 60 per cent of all unemployed Africans. The percentage varies from country to country and is high in many countries, including South Africa.
Unemployment in the generic sense of the term does not adequately tell what shades and magnitudes of employment there are, except the situation is observed further and the underpinning issues are clarified. Africa's unemployment statistics exclude those in vulnerable employment and those who are underemployed in informal sectors. Depending on how underemployment is perceived, there may or may not be deliberate actions to curb it, or the efforts directed at it may be inadequate, inappropriate or ill-timed. Underemployment as a problem is serious enough to warrant greater attention, since it masks the reality in countries that post low unemployment rates. In other words, politicians, civil servants and opinion leaders may be satisfied with superficial findings on the profound problem of population.
The perspective of International Labour Organisation (ILO) was particularly interesting as it reported that up to 82 per cent of African workers are "working poor." This has many connotations. Investing in human capital has been pivotal in the prosperity of emerging economies and African countries need to seriously consider bolstering human capital investments – particularly of the youth – as a way of breaking the vicious cycle of poverty and underemployment resulting from non-investment in the youth. A poverty trap, which could in turn breed insecurity and instability, could thus be averted.
The unemployment situation in the continent has much to do with poor grooming, absence of mentoring, youth's lack of understanding of the nature, dynamics and consequences of unemployment as the age advances. This will warrant the need to revise Africa's education curricula to include skills and enterprise development. The Brookings Institution points out that there is a "mismatch between the skills of young (African) workers and those needed by employers." Attention on Africa is important for good reasons. Africa is the only region in the world where the youth population is increasing. Reckoning with ages of zero to 24 years, the population was 628 million in sub-Saharan Africa (SSA) in 2017 and is expected to rise by 51 per cent 698 million by 2050 while the population of youth in South Asia is projected to decline by 41 per cent from 808 million in 2017 to 475 million in 2050. For south-east Asia, East Asia and the Oceania, the projected population decline would be by 32 per cent from the 692 million in 2017 to 471 million in 2050. The trend in Western Europe and North America is predicted to involve a six per cent decline of population from 230 million in 2017 to 215 million in 2050.
According to a World Bank report released on October 2018, people living in poverty in the sub-Saharan Africa grew from 278 million in 1990 to 413 million in 2015. As of 2015, most of the global poor live in sub-Saharan Africa. The average poverty rate for sub-Saharan Africa stands at about 41 per cent, and of the world's 28 poorest countries, 27 are in sub-Saharan Africa all with a poverty rate above 30 per cent. Projections by the World Bank also show that extreme poverty is showing few signs of improvement in sub-Saharan Africa, and may keep countries from ending extreme poverty by 2030. The report identifies problems caused by conflict, weak institutions, and a lack of resilience as major barriers to improving the outlook for the poor in sub-Saharan Africa.
Bill & Melinda Gates Foundation now publishes Goalkeepers' Report, tracking development and progress on Sustainable Development Goals (SDG). The report for 2018 focuses on the growth of Africa's young population and the need for human capital investments. It is expected that, by 2050 Africa's young population, that is to say, those aged between 0 and 24 years old, will increase by nearly 50 per cent. In 2050, the continent will have the largest number of young people, making up nearly twice the young population of South Asia and Southeast Asia, East Asia, and Oceania. As young people are set to represent an important share of the continent's population the report warns against the risks that can arise if the young population is not given the opportunities needed to improve their lives. The report cites the risks of insecurity, instability, and mass migration.
However, it praises young people as the innovators, leaders, and workers of the future, stressing the importance of investing into young people's health and education in order to unlock productivity and innovation, thus reducing poverty.
African countries can optimise their chances of turning their youthful populations into driving forces for sustainable socioeconomic transformation through the demographic dividend. The African continent is undergoing profound demographic changes characterised by rapid population growth. The continent's current population of about 1.2 billion people is projected to rise to 2.2 billion people by 2050. About 60 per cent of the population within the continent is within the youth bracket, which can be classified as 41 per cent below 15 years old and another 19 per cent are between 15 and 24 years old.
A report by Mohamed Yahya, regional programme coordinator with United Nations Development Programme (UNDP) Africa, states that the continent remains stubbornly inhospitable – politically, economically, and socially – to young people. It explains that the success of African governments' efforts to address this will be the single most important factor determining whether the continent prospers or suffers in the coming decades. A business-as-usual approach would therefore risk exposing Africa, not only to economic underperformance and a brain drain, but also to criminality, political and social unrest, and even armed conflict. But Africa can thrive if its governments act now to tap the energy and dynamism of the burgeoning youth population. What is needed is a comprehensive policy agenda, comprising demographically informed measures that address political, cultural, and economic exclusion in a synchronised manner.