Oyeleye
Africa, wood-based fuels and sustainable development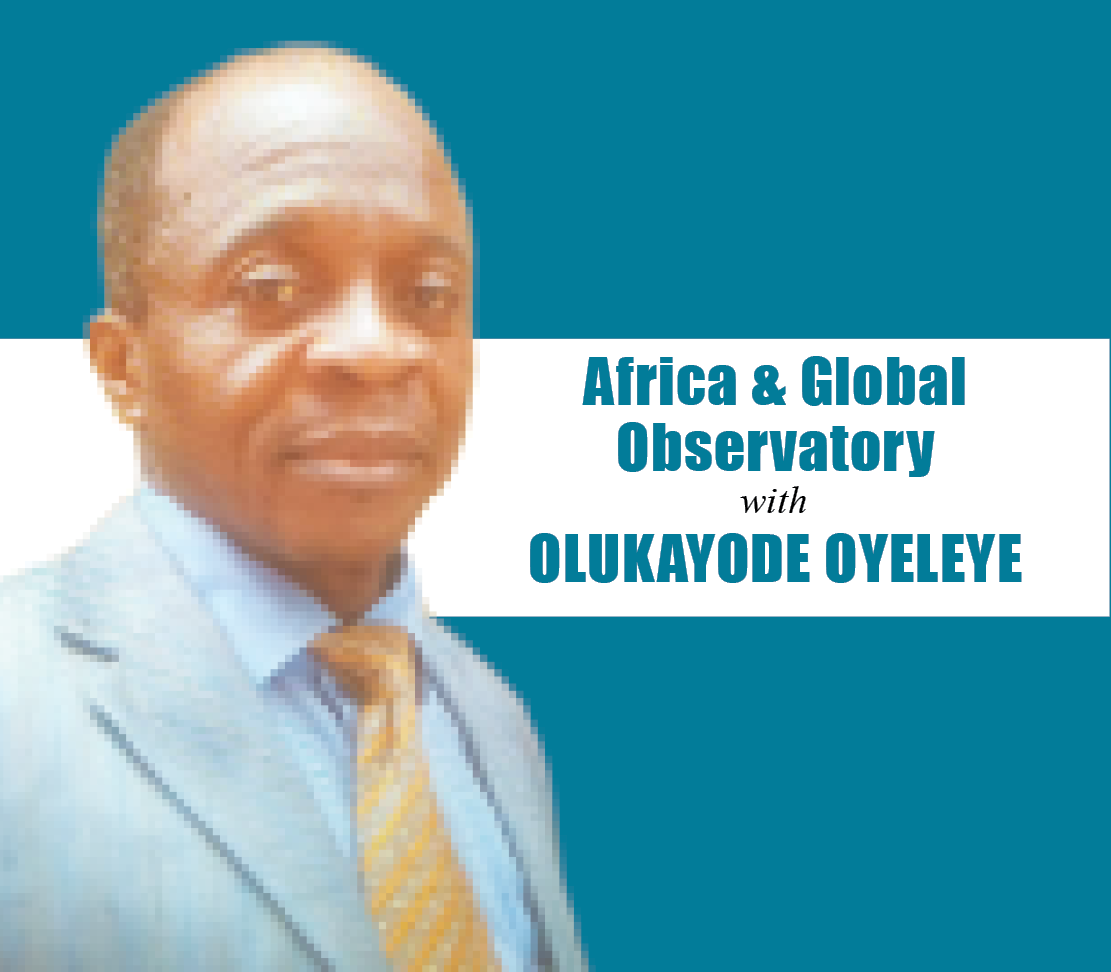 Dr. Oyeleye, a consultant, journalist and policy analyst, can be reached via:
oyeson2@yahoo.co.uk
Twitter: @OlukayodeOyele1
February 11, 2019947 views0 comments
AFRICA's climate and environmental sustainability are two issues in one that cannot afford to be kept at the backburner any further. Events and activities are unfolding that are changing the climate and the environment. Carbon footprint within the continent needs closer attention, monitoring and control. Although much has been said about the contribution of smokestack industries, automobiles and coal-powered industrial systems in general, less has been said about the small-scale domestic use of cooking fuel by a larger population across the continent.
It has been predicted that there will be a 40 per cent rise in biomass energy demand across Africa by 2040. This will largely be made up of biomass, serving as household cooking fuel in the main. Globally, the use of wood-fuels has been growing in line with population growth, but urbanisation and economic development are bringing about changes in consumption patterns and increases in household income in developing countries. These, in turn, are leading to major changes in the household energy sector.
In rural areas of Africa, energy consumption is still considered low and is limited almost exclusively to fuel wood. However, a significant shift to charcoal, especially in Africa, now raises environmental concerns. Charcoal looks set to become even more important in the future. Its relevance might rise as could be deciphered from various case studies which have reported an increase in charcoal use in Sub-Saharan Africa's urban centres. Rapid urbanisation has been identified as one major trigger for a switch from firewood to charcoal, occurring today in many developing countries. In addition to the increasing consumption in major cities, the increasing use of charcoal in small and medium sized urban areas is particularly remarkable.
An estimated 93 per cent of households in Sub-Saharan Africa depend on wood energy for their daily cooking needs. While firewood still retains a widespread use in rural areas, charcoal is especially popular in urban markets because of its higher energy content, ease of storage and transport, and lower smoke production compared to firewood, a study has revealed. During the past two decades, a better understanding of wood energy systems has led to the recognition that supply sources are more diversified than was once assumed, including not only forest areas but also trees outside forests; in Botswana, Burkina Faso, Congo Basin, Cote d'Ivoire, Ethiopia, Ghana , Kenya, Liberia, Madagascar, Mozambique, Uganda, Tanzania or Somalia. ,
The trend is therefore expected to increase in the future, due to the absence of affordable alternatives. But this will spur reactions among environmentalists and those responsible for forest development and management. There are serious environmental costs and ecological consequences to the rising use of charcoal if not kept under control. But these may not ordinarily significantly deter its use in situations of rising costs of fossil fuels, accelerating impacts of climate change, and significant shortfalls in meeting energy access goals and low carbon development in the developing world.  Charcoal production as a form of fuel wood has therefore contributed to the livelihood of the people in term of source of income to meet their needs. This supports research findings reported in literatures affirming that charcoal production is one of the main livelihood components of the rural poor in Sub Sahara Africa.
A modern, renewable fuel contributing to substantially to different rates of growth and development is one that originates from wooden source. From the UN's findings, large proportion of Africa's urban growth is projected to be absorbed by settlements with under one million inhabitants, and will be accompanied by increasing charcoal consumption in these urban areas. Urbanisation and economic growth across sub-Saharan Africa are resulting in pronounced consumption shifts from fuel- wood to charcoal with rising demand for charcoal in many cities directly linked to population growth.
In Nigeria, fuel wood consumption has been estimated at about 87 per cent of the total energy, and it is mostly used irrespective of the economic status of the people.
There is therefore the need to mitigate some of the emerging problems of resource over-exploitation and reduce the incidents of land and forest degradation which are evidences of countries' poor credentials of state-controlled forest conservation policies. These motivate the contemporary researchers and practitioners to advocate new approaches to forest management.
We can infer that sustainability of Africa is under threat as the global warming is on the increase, carbon sink is reducing, medicinal plants are threatened and their capacity to contribute to pharmaceutics is reduced, biodiversity is being lost, lands are exposed to erosion, agricultural lands are becoming more and more prone to fertility reduction and future green potential is in jeopardy. Key issues exacerbating the problems are clearly related to the need for a multiplicity of efforts at individual national levels for 54 different countries and the need for practical efforts at the sub-national levels.
The relative strengths of the national law and their implementation are influenced by livelihood pressures, especially those driven by poverty. These occur on both demand and supply sides of the equation and also serve as a basis for the market for charcoal, prompting further depletion of forest trees. It can be argued that the non-implementation of many environmental laws is due to the human capacity gaps, lack of appreciation of environmental impacts of our nature-related activities, limited and lukewarm emphasis laid on the nature and the absence of punitive measures for breaches of any related law.
Livelihoods pressure is one of the key factors pushing explorers of nature and natural resources, particularly the rural and sub-urban poor who mine the soil for sale or cut down trees to make charcoal. Poverty pushes the urban and sub-urban poor to use charcoal as fuel instead of other energy efficient fuels such as gas or kerosene. The gap between governments and the governed creates the ambience for perpetual poverty, especially with the burgeoning population of the urban poor that forms the bulk of the market for charcoal. This prominent issue calls the ability of various national governments to question in cases of responsive policies that create sustainable livelihoods.
There has been a dramatic growth of environmental institutions globally. As of 2017, 164 countries have created environment ministries or the equivalent (cabinet-level bodies with responsibility over issues explicitly including, but not necessarily limited to, environmental protection), according to a publication on the environmental rule of law. "Of the remaining countries (countries without environment ministries), 22 have environmental entities with the functional role of independent government agencies and seven have other entities with responsibility for environmental matters. The latter category includes countries with departments of the environment under ministries with broader jurisdictions that do not explicitly include environmental matters as well as entities such as councils or directorates," and Africa has many of these official organs.
But what is the level of monitoring of the deforestation activities, especially the ones related to charcoal production? "Well-designed laws (which) are implemented by capable government institutions that are held accountable by an informed and engaged public lead to a culture of compliance that embraces environmental and social values," the publication on environmental rule of law further argues. But the implementation gap and capability of accountable government institutions as well as informed and engaged public are the major areas of deficiencies that sustain the cultures of non-compliance and poor environmental and social values.
It can be argued with some validity that, without environmental rule of law, development cannot be sustainable since the environmental rule of law provides an essential platform underpinning the four pillars of sustainable development— economic, social, environmental, and peace.
Nations that have been plunged into wars relating to environmental crises, or those undergoing economic or public health stress related to environmental degradation would be better teachers on this subject.
An understanding of the benefits of environmental rule of law would make a big difference in terms of the attendant public health, environmental, human rights, economic, and social benefits. It is time Africa steps backward, take stock of environmental laws and compliance as major pillars for sustainability.  A stitch in time will save nine.