Frontpage
After initial bluff, Nigeria off with largest delegation to AfCFTA Intra-African trade fair in Egypt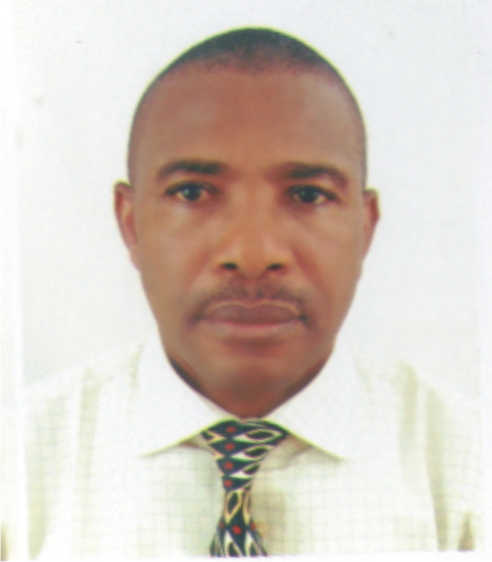 Ben Eguzozie is business a.m. regional lead based in Port Harcourt, providing regional and national  coverage for economy, business and finance
You can contact him on ben.eguzozie@businessamlive.com with stories and commentary.
November 29, 20181.4K views0 comments
After an initial bluff not to accent to the now trending African Continental Free Trade Area (AfCFTA), Nigeria is attending with the largest delegation to the first AfCFTA Intra-African Trade Fair (IATF) in Cairo, Egypt, business a.m. can report.
We reliably gathered that Nigeria is attending the pan-continental trade fair with a chattered flight of over 140-man delegation led by Okechukwu Enelama, minister of industry, trade and investment.
Apparently consumed by the knack of flooding international events with usually unwieldy large delegation, with the country's participation often ending up as jamboree, this IATF is coming off no less outside the unenviable tradition.
Till date, the country is yet to accent to membership of the AfCFTA, which already has 44 African countries out of the continent's 55 member-nations.
In March this year, 44 of 55 members states of the African Union (AU) gathered in Kigali, Rwanda and signed the Continental Free Trade Area (AfCFTA, a continent-wide free-trade agreement, with Nigeria refusing to append its membership.
Next week, the AfCFTA countries are taking the first big step with an Intra-African Trade Fair (IATF) in which 41 countries have already registered to participate.
The Africa Export-Import Bank (Afreximbank), the continent's multilateral financial institution devoted to financing and promoting intra- and extra-African trade and key promoter of AfCFTA, is organizing the trade fair from 11 to 17 December, 2018 at the prestigious Egypt International Exhibition Centre in Cairo, the capital.
A statement by Obi Emekekwue, director and global head, communications and events management at Afreximbank, said exhibitor registrations for the inaugural IATF 2018 has reached 1,054, surpassing the pan-African multilateral financial institution's set target of 1,000.
The trade fair is being organized by Afreximbank in collaboration with the African Union Commission and hosted by Egypt.
Information released by Afreximbank also showed that the registered exhibitors come from 41 countries, and represent diverse sectors and industries, including agriculture, automotive, information and communication technology, construction, logistics, healthcare, pharmaceuticals, clothing and textiles, energy and power and entertainment.
More than 70,000 visitors are expected at the IATF 2018, which will provide exhibitors a platform to showcase their goods and services to buyers and sellers and offer opportunities for business-to-business exchanges. The trade fair will also provide access to $25 billion in trade finance for deals concluded at the event.
Benedict Oramah, president of Afreximbank said, "we are encouraged by this resounding response and support received for the inaugural IATF."
He said they were expecting international exhibitors and visitors from as far afield as China, Russia and Indonesia.
Ofon Udofia, an expert in international trade and the executive secretary/ chief executive of the Institute of Export Operations and Management (IEOM), a foremost export agency in Nigeria, said there is so much to gain from Nigeria's participation at the first-ever pan-continent trade exhibition. More so, at a time the recession harried economy requires quick-impact palliatives to rejig it from oil dependence.
Currently, the nation appears evidently hard-pressed in sourcing revenues to fund its impending 2019 budget of over N9 trillion.
For Udofia, who is a UN-ITC trained export expert, Nigeria has so much played along with domestic trade with its huge population and vast economy.
"It is eminently imperative for Nigeria and its companies to exhibit their products at continental level. They have so much played at the domestic level. They need to get on the continental front. This would throw up some challenges that would make our companies to come back home, repackage themselves to face the continent where many countries have already been reaping big from export business," Udofia Udofia told business a.m. in an interview on Wednesday in Port Harcourt.
He said, "Our economy badly needs diversification from the oil mono dependence. We must export to survive."
The IEOM boss urged the Federal Government to quickly get Nigeria's membership of AfCFTA, as there are far more gains especially to the private sector
Meanwhile, Afreximbank president, Oramah said, "with the overwhelming response to the trade fair, buyers and sellers will be spoilt for choice of the goods and services that will be on show over the seven days," noting that exhibitors would be bringing the best that their countries had to offer.
Running alongside the trade fair will be the IATF 2018 conference, which will address issues relating to trade facilitation, infrastructure and payments. The conference will identify key trade facilitation challenges, including standards, customs and transport-related non-tariff barriers that are affecting Intra-African trade; and will explore practical ways of collaboration to address them. The conference will also showcase intra-African trade value-chains and opportunities for developing and deepening them.
As part of the trade fair implementation, Afreximbank has launched a Virtual Trade Fair (VTF) to provide continuity after the biennial IATF. Businesses that register on the VTF can exhibit their goods and services to a global audience of buyers and market players and to IATF participants. The VTF allows traders to conduct business-to-business deals, exchange market information and explore business relationships in African and global value-chains during and after the IATF, without necessarily being at the trade fair.
The Africa Trade Policy Centre; Afrochampions Initiative; International Trade Centre; and Pan-African Chamber of Commerce and Industry are partnering on the trade fair.