ANLCA meets NPA on essential cargoes after Buhari locks down Lagos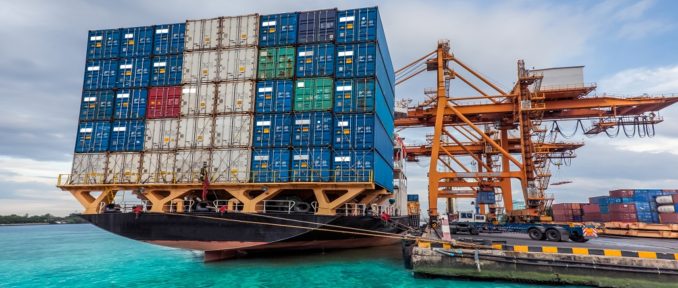 Following the directive by President Muhammadu Buhari to the Lagos State Governor, Babajide Sanwo-Olu to effect lockdown of the country's trade hub for 14 days, there is palpable anxiety among mporters whose goods may be trapped at seaports in Lagos.
As a result, Business a.m gathered that Customs brokers working for the importers have called for a meeting with the port landlord, the Nigerian Ports Authority over the clearance of the goods, which are largely essential and charitable goods coming into the country at the wake of outbreak of the Covid-19 in the country.
Tony Iju Nwabunike, national president of the Association of Nigerian Licensed Customs Agents (ANLCA), confirming the development in a noted to customs brokers, said that he was consultating with Nigeria Ports Authority (NPA) to receive approved operational guidelines for the lockdown period.
He said, "In line with the latest directive of the President of the Federal of Nigeria, His Excellency, Muhammadu Buhari, GCFR, in response to the Covid-19 pandemic, directing the seaports to remain operational in order to continue to handle essential cargo, even during the 14-day lockdown order in Lagos, commencing at 11pm on Monday, March 30, 2020; we want to assure you that I am currently in consultation with Nigeria Ports Authority (NPA) top management to receive the approved operational guidelines for this lockdown period. I expect to receive the full guidelines by tomorrow being Monday, 30th of March, 2020.
"As we wait for further clarification, I want to use this medium to inform our members that key executives of the association, including myself, will be available to handle any matters that may require the attention of the association either through Phone calls, SMS or WhatsApp messages. You can reach me on… for immediate response.
"Ensure to adhere to all instructions as issued by relevant authorities at this time. Please be safe."