Gadget
Apple's iPhone manufacturers join legal counter against Qualcomm
July 19, 20171.1K views0 comments
Apple Inc. and its Asian contract manufacturers are hitting back at Qualcomm Inc. with legal claims that try to undermine the chip maker's attempt to force them to pay licensing fees.
Qualcomm is asking for payments massively in excess of what it would normally receive, Apple, Compal Electronics Inc., Hon Hai Precision Industry Co. and others said early Wednesday in court filings. If successful, their counter-claims could cost Qualcomm billions of dollars in refunded fees and damages, Apple said.
The filings represent the latest escalation in the dispute between Apple and Qualcomm over fees the San Diego-based company charges on all modern phones — even if the device doesn't have one of its chips — a revenue stream that has made it one of the richest companies in the industry. The dispute first surfaced in January when Apple accused Qualcomm of overcharging it billions of dollars as part of illegal business practices. The contract manufacturers, who were dragged into the fight when Qualcomm sued them separately for payments owed by Apple, are now siding with the iPhone maker to make sure they're not saddled with the fees.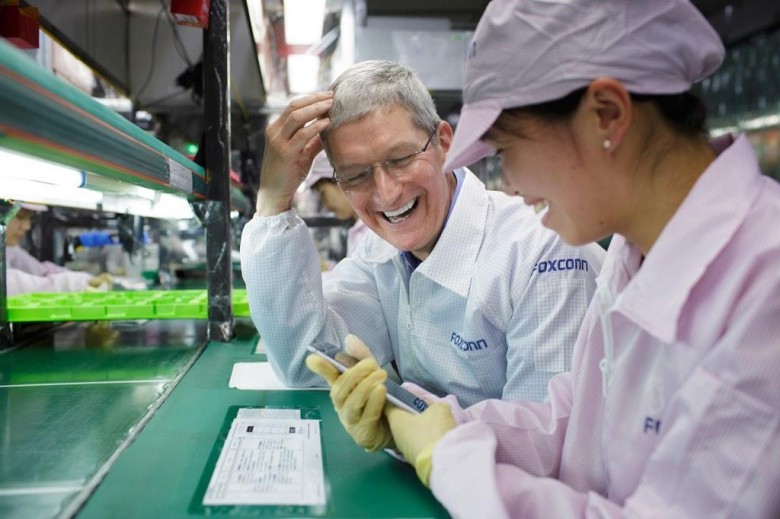 Apple's key contention is that Qualcomm is asking the court to force the contract manufacturers to pay licensing fees due on iPhones above the level the chip maker normally receives. Qualcomm has counter-sued and has asked the U.S. International Trade Commission to stop versions of the iPhone that aren't built with its chips from entering the country.
The manufacturers — Compal, Hon Hai Precision and its Foxconn subsidiary, Pegatron Corp., and Wistron Corp. — denied violating any payment agreements. They called the Qualcomm suit against them "yet another chapter of Qualcomm's anticompetitive scheme to dominate modem chip markets, extract supra-competitive royalties, and break its commitments to license its cellular technology on fair, reasonable and non-discriminatory terms."
In separate filings, the manufacturers and Apple also objected to a Qualcomm request that the handset makers be forced to continue making payments even before the dispute is resolved. There's no harm to Qualcomm waiting to get paid until the court determines the correct amount, they said.
The chipmaker has contended that Apple instigated regulatory actions against it around the world by lying to government officials. Apple, in court filings, said it only testified in hearings in South Korea because it was asked to do so by officials there.
That's a key part of the arguments between the two. Qualcomm is withholding about $1 billion Apple say it's owed in rebates. The chipmaker is citing Apple's testimony against it in South Korea, where the Korea Fair Trade Commission found it guilty of antitrust violations, as a breach of contract and justification for not paying.
Unlike other phone makers, Apple doesn't have a direct license with Qualcomm and has paid via its suppliers. Each side contends the other failed to make good-faith negotiations for a license.