Nigeria Frontier Markets
Ayade's unorthodox budgeting offers mystical powers in Cross River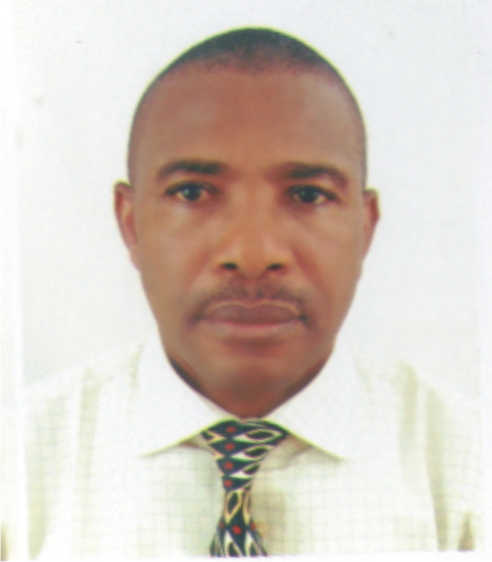 Ben Eguzozie is business a.m. regional lead based in Port Harcourt, providing regional and national  coverage for economy, business and finance
You can contact him on ben.eguzozie@businessamlive.com with stories and commentary.
February 20, 20191.2K views0 comments
Analysts wait to see how he manages state's economy
On Wednesday, February 6, Ben Ayade, suave-talking governor of Cross River State, presented the state's 2019 appropriation bill of N1.043 trillion to the state House of Assembly. Till date, it is the biggest budget by any Nigerian sub-national state. Lagos State, with a red-hot economy, placed as the sixth largest economy in Africa; and whose gross state product (GSP) was 33 percent of Nigeria's total gross domestic product (GDP) in 2017, has not managed to venture into the trillion-naira budget mark. The Nigerian financial capital, with a Q3 2018 internally generated revenue (IGR) of N87.06 billion budgeted N852.13 billion as its 2019 spending plan.
For sure, the Ayade 2019 spending plan is N742 billion (or 246.5 percent) higher than the state's modest 2017 budget of N301 billion; whereas, the previous 2018 budget of N1.35 trillion was N1.049 trillion or (348.5 per cent) higher than the 2017 figure.
But Ayade, governor of petit revenue earning Cross River would say, "the (2019) budget is ambitious but driven by intellectual strength… the only way to change a state is by focusing on the realization of the core mandate of this government, shifting Cross River State from third world to first world within 8 years. And that can only be achieved by a strategic long-term plan and it is to deal effectively with the issue of the active industrialization of every LGA, seeking and connecting into the super highway."
Ayade told the Cross River Assembly members that his budget of "qabalistic densification is a magical budget intended to aid the state concentrate its ideas and ideals into a cumulative action to deliver with escape velocity." And that it is fashioned to address all fundamental thrust of governance, paving way for proper direction and pathway.
"The 2019 budget focuses on the kinetic crystallization budget, of what was achieved in 2018. The 2019 budget is ambitious and is driven by the intellectual strength. 35 percent of the new budget is dedicated to infrastructure development because the sure way to change the fortunes of Cross River State is by providing production which stands shoulder-to-shoulder with consumption, with strong emphasis on the core mandate of my administration – which is to take Cross River from the third world to the first world within eight years," he announced.
Ayade agreed most budgets were envelope based. And that his, is different with intellectual elements introduced as a result of the peculiar situation of the state where the state is placed, 35 out of 36 in the federation, in terms of revenue allocation from the federation account, but that when it comes to being the first to pay salaries and pay regularly, as well as expansion of government, Cross River State is first and the best in the country.
"My budget style is different because of our challenges. Currently, we spend N1.8 billon every month to service debts. In terms of allocation, we are number 35 out of 36 states. But in terms of paying of salaries and expanding the size of government, we are number one in the country," he said.
Cross River at present is not among the oil-littoral states of the Niger Delta region. Its annual earnings – mainly from internal sources – IGR and few external receipts hardly agglomerate to N200 billion. It only picks crumbs from the 13 percent oil derivation account. The state was weaned of its oil in 2008, via an uncanny Nigerian Supreme Court ruling, which gave out the state's 76 oil wells to its neighbor, Akwa Ibom State. That was what was left of the state's oil, after vast quantities deposited in the Bakassi Peninsula was in 2002 awarded by the International Court of Justice (ICJ) to Republic of Cameroon, Nigeria's eastern neighbour, now enmeshed in deep crisis around its oil-rich English-speaking regions of South West and North West.
Since the Supreme Court judgement, Cross River has remained oil-less – or so it seems. But the state has nudged onto developing its tourism blend and agriculture as new economic mainstay. Annual state budgets had often pointed towards building an economy driven by service – tourism offering, as Liyel Imoke, immediate past governor put it in 2014. This somewhat portable budgeting trend by the state had continued well into 2015 up to 2017. For instance, it budgeted N303 billion in 2016 and down to N301 billion in 2017, representing a 0.7 percent drop. The budget then was titled towards heavier capital expenditure with N220 billion (or 73% of the budget) against recurrent expenditure's N81 billion (27%).  On a compound average annual basis Cross River's budget size has grown by 23 percent per annum over the last seven years. But, the new 2018 and 2019 budget growths represent 15 times the average annual growth rate of the state's budget in a single fiscal year.
2018 budget of kinetic crystallization
Things took a dramatic turn in 2018, when incumbent governor, Ayade, a university professor of environmental science and former senator, introduced somewhat unorthodox reflexion in Cross River's budgeting. He took the state's budget figures from a modest N301 billion in 2017 to N1.35 trillion in 2018, in what he christened "budget of kinetic crystallization." It showed an increase of N1.049 trillion (or 348.5% rise). Not a few analysts had railed the appropriation. Many styled it 'voodoo budgeting' after the voodoo economics of the 1980s, a slanderous phrase used by former US president, George H.W Bush in reference to former president Ronald Regan's economic policies then.
For these analysts, Ayade's 2018 trillion-naira mark budget amounted to 'fanciful accounting' and 'fiscal delusion.' One writer said it was "a poor man's dream masquerading as a rich man's fantasy." Other large number of analysts said that Governor Ayade's spanking the 2018 budget was a "dangerous bridge between wishful thinking and irrational expectations." Truly, the state is not known to be a deep-pocket earner, neither a big spender. Example: the National Bureau of Statistics (NBS) data for states of the federation's IGR earnings for Q3 2018 put Cross River's at only N3.12 billion. If it was taken that the state earned the same amount in other three quarters, it only added up to N12.48 billion. Meanwhile, NEITI (Nigeria Extractive Industries Transparency Initiative) first half of 2018 (H1 '18) report said the state (Cross River) got N17.13 billion from the Federation Accounts Allocation Committee (FAAC) disbursements. The state came 35th out of the federation's 36 in revenue earnings, coming ahead of Osun, which received only N10.24 billion in six months.
If it was also taken that the state got same amount in H2'18, it meant it earned N34.26 billion the whole year. Added to its IGR, the state's total earnings were N46.74 billion. Some external receipts, including tourism earnings may have also trickled in, but certainly not chalking up to N20 billion. In the end, Ayade's administration was hardly able to realise N150 billion as gross revenues in 2018.  But strangely, he wryly explained that his 2018 'kinetic crystallization' budget had performed "extremely well," achieving 74 percent performance. He did not indicate any performance indices.
However, in two years up to 2017, it was evidential that huge capital expenditure outlays were consistently strong in Ayade's Cross River government. A state with a low industrial base, untidy commercial economy and heavy public sector dependence, recurrent expenditures have often tended to exceed budget provisions.
2019 budget of qabalistic densification
If most analysts were not hooked by Ayade's 2018 N1.35 trillion 'kinetic crystallization' fancy, they would certainly not be stymied by his 2019 "qabalistic densification" and mystical powers. The governor said that the yet-to-be passed budget proposal (now before the House of Assembly) was spiritual and deserves utmost prayers from Cross Riverians for a successful implementation by the state government. Ayade also said there exists a strong link between the two budget arithmetic: "Qabalistic densification focuses on kinetic crystallization of what we achieved in 2018."
Analysts' comments
By far, Ayade's new fiscal arithmetic has, therefore, shocked watchers of the state's treasury finances. How it managed the N1.35 trillion 2018 appropriation can only be explained by an economic policy perceived as being unrealistic and ill-advised. Adi Bongo, Ph.D, faculty member of the Lagos Business School (LBS) noted last year that, "optimism is a good thing, but to fly a kite on a playground and to do so in public office are two separate issues; while on the playground it is fun, in public office it is irresponsible."
Emilia Akpan, an industrialist, educationist and the current national vice-president of Manufacturers Association of Nigeria (MAN) described the 2019 budget as 'irrational.' "How can he make up the huge difference in a mostly civil service state, deprived of industries?" She queried.
For now, analysts wait to see how Governor Ayade's budget of qabalistic densification and mystical powers would manoeuvre Cross River economy through the year.