People & Places
Bezos falls to no. 3 after sell-off erases $2 billion of his fortune
August 11, 20171.4K views0 comments
Global tensions sparked a market sell-off Thursday that drained $42.7 billion from the net worth of the world's 500 richest people and knocked Amazon.com Inc. founder Jeff Bezos from his spot as the world's second-richest person.
The rout in U.S. stocks, the worst since May, lopped $2 billion from Bezos's fortune, according to the Bloomberg Billionaires Index, as shares of the online retailer tumbled 2.6 percent to $956.92. Bezos, 53, is now worth $82.2 billion, about $600 million behind Spanish retail magnate Amancio Ortega, founder of the Zara clothing chain.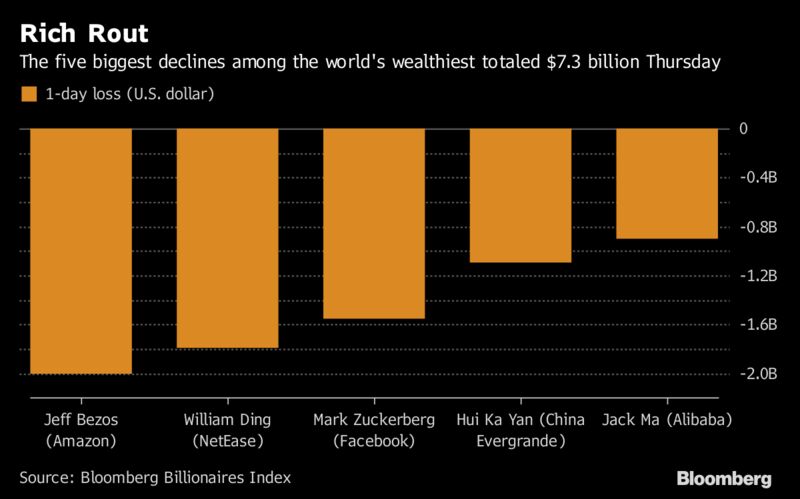 The losses, coming as President Donald Trump ratcheted up his rhetoric with North Korea, spanned multiple regions and industries. Technology billionaires were hit the hardest, accounting for seven of the 10 biggest declines. NetEase Chairman Lei Dingincurred the second-largest loss, dropping $1.8 billion to $16.8 billion, followed by Facebook Inc. Chairman Mark Zuckerberg, whose net worth slid $1.6 billion to $71.2 billion.
Microsoft Corp. co-founder Bill Gates, who ceded the No. 1 spot to Bezos on an intraday basis two weeks ago, lost $848.5 million on the day while remaining at the top of the ranking with $90 billion.