Frontpage
CBN releases N607bn agriculture credit for 587 projects
June 18, 2019772 views0 comments
The Central Bank of Nigeria has released a total of N607.87bn credit to selected deposit money banks to disburse for 587 agricultural projects, latest figures from the CBN have shown.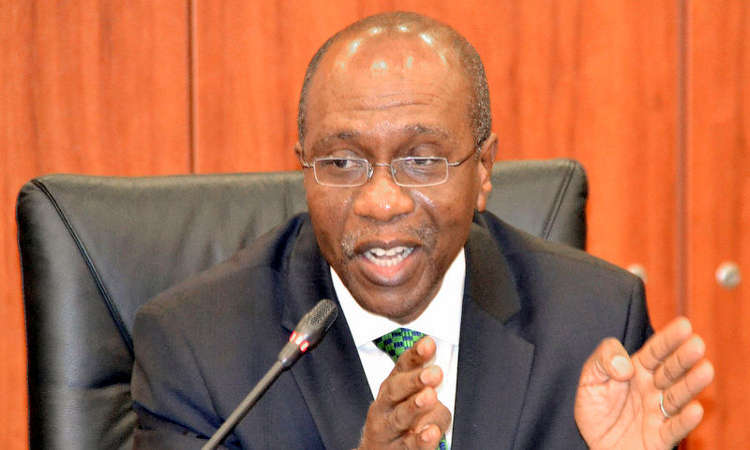 In its most recent economic report, the apex bank stated that the money was under its Commercial Agriculture Credit Scheme, adding that a total of N345.06bn had been repaid by beneficiaries of the scheme.
The bank further noted that its agriculture credit guarantee to farmers increased by 98 per cent within the space of one month to N342.7m.
It said, "At end-April 2019, the total amount released by the CBN under the commercial agriculture credit scheme to participating banks for disbursement amounted to N607.87bn for 587 projects, while total amount repaid stood at N345.06bn."
In its latest economic report for April 2019, the CBN stated that Zenith Bank Plc, UBA Plc, Sterling Bank, and First Bank of Nigeria disbursed the highest amount to beneficiaries of the scheme.
The banks disbursed N122.66bn, N83.06bn, N72.17bn and N52.52bn, respectively, with 20 banks participating in the agriculture credit scheme.
On the Agricultural Credit Guarantee Scheme, the CBN stated that ACGS guaranteed a total of N342.7m to 2,022 farmers in April 2019.
It said, "The amount represented an increase of 98 per cent and 22.1 per cent over the respective levels in the preceding month and the corresponding period of 2018, respectively.
"Sub-sectoral analysis showed that food crops got the largest share, amounting to N184.7m (53.9 per cent) guaranteed to 1,217 beneficiaries, followed by livestock, N48.3m (14.1 per cent) guaranteed to 191 beneficiaries."
It added, "The sum of N42.6m (12.4 per cent) was guaranteed to mixed crops sub-sector, in favour of 329 beneficiaries. Cash crops, fisheries and others received N29.8m (8.7 per cent), N26.5m (7.7 per cent) and N10.8m (3.2 per cent), guaranteed to 189,55 and 38 beneficiaries, respectively."
Analysis by states showed that 25 states and the Federal Capital Territory benefitted from the scheme in April 2019, with the highest and lowest sums of N46.6m (13.6 per cent) and N0.6 (0.2 per cent) guaranteed to Ogun and Kogi states, respectively.
On the agricultural sector as a whole, the bank stated that weather conditions in the Northern states were relatively drier in April 2019.