Ewherido
Comprehensive motor insurance policy conditions and exceptions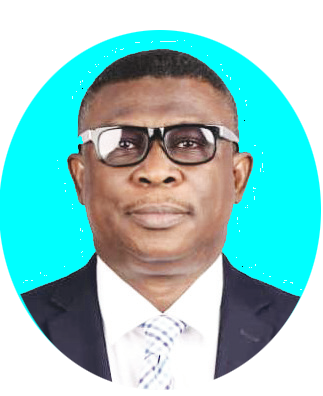 Ewherido, ACIIN, ACIB, is the Managing Director of Titan Insurance Brokers and can be reached on +2348132433631 or titan.insuranceng@gmail.com
April 30, 20183.6K views0 comments
I went for presentation some time ago. In the course of the presentation, I told my audience that if their drivers stole their vehicles, they were not entitled to any remedies, even if the vehicle was comprehensively insured.
Uproar followed; all my attempts to explain to them fell on deaf ears. "It's daylight robber" was the only way they saw it.
But that is the way it is; motor insurance does not cover the fraudulent activities and dishonesty of domestic staff and relatives. There is a more appropriate insurance cover for it called Fidelity Guarantee Insurance, which I
explained two weeks ago.
Ordinarily, before you employ a driver, you should do a background check, but if you have no time for that, get a combined policy of Comprehensive Motor Insurance and Fidelity Guarantee Insurance just in case he acts funny.
To enforce the Fidelity Guarantee Clause in motor insurance and also avoid foul play, Insurance companies have a clause in the documentation of claims for a policy holder to surrender all keys to the vehicle in the event of theft. Failure to submit these keys may lead to the voiding of the claim. The insurance company wants to be absolutely sure there is no fraud or foul play. We have had cases in the past where policy holders hid their vehicles and filed theft claims.
The next exclusion I want to bring your attention is Excess Clause. The clause simply says that in the event of a claim, the policy holder will participate in the claims payment to a certain figure or percentage. If the claim is less than the figure or percentage, the policy holder bears the claim in full. The insurance company is only responsible for any amount above the excess up to the limit of the sum insured or limit of indemnity. The excess clause is inserted in policies to ensure that the policy holder handles the sum matter of insurance with care, knowing that he will participate in claims payment. He should behave as if there is no insurance in place.
Excess can, however, be bought back in motor insurance for a percentage of the sum insured, usually one percent. The process is called excess buyback. The implication is that if your vehicle is insured for N10m, for instance, you get full payment in the event of a total loss, without recourse to excess. But excess buyback only applies to motor insurance; in other types of insurance, excess is a cup every policy holder must drink.
Fire extinguisher clause simply mandates you to have a functional fire extinguisher for use in the event that the vehicle catches fire.
The insurance company is entitled to avoid any claim arising from a fire incident if it comes to light that the vehicle had no fire extinguisher at the time of the fire incident. Also, the insurance policy will avoid any claim arising from a fire incident if it is discovered that the fire occurred because the vehicle was being fuelled where
there was naked light.
Usually, vehicles are insured to operate within a geographical location, Nigeria in our own case. The implication is that if you want to use your vehicle outside Nigeria, you must contact your insurance company through your broker to get the necessary additional cover on payment of additional premium. But if you engage on such usage outside Nigeria without notification and a claim occurs, you are not entitled to any remedy for any loss or liability sustained or incurred.
Also, a policy holder must observe limitations as to use of the vehicle. For instance, you cannot use a vehicle you insured for private use for kabukabu (commercial use) on weekends, just because you are broke, and expect remedies from your insurance company if you are involved in an accident in the process.
There are other conditions and exceptions and the policy holder is advised to go through the policy document embodying the contract of insurance as he would do in other contracts.
Where he does not want the hassle, he should simply transfer it to a registered Insurance Broker (RIB) at no extra cost.