Seed
Corn trouble ahead for Nigeria as imports, pest-threatened harvest set to fall by 750,000 metric tons
February 1, 20181K views0 comments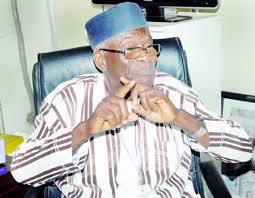 Nigeria faces corn harvest troubles in the 2017-2018 agriculture season as a result of increasing threats by pests and cheap imports which could see output fall by as much as 750,000 metric tons, information made available by a farmers union has indicated.
Nigeria, which has the highest population in Africa, is now estimated to produce 10 million tonns of the produce this season, a figure which is seven percent less than 10.75 million tons produced in the 2016-17 season, Tunji Adenola, president of the Maize Association of Nigeria, is reported as saying to Bloomberg news service in a telephone interview from the city of Ibadan, Nigeria.
"Apart from imports, which is the major challenge to corn production in Nigeria, the two-year-old army worm attacks ravaging farms has discouraged farmers from producing," Adenola said. Those unable to compete with cheaper imported corn are being compelled to switch to other crops, he added.
Nigeria produces more corn than any other country in Africa besides South Africa, which current season's harvest is estimated at 12 million tons, according to data from the U.S. Department of Agriculture's Foreign Agricultural Service (USDA). Most of Nigeria's corn is consumed locally as a staple, in feed for livestock and raw material in the food industry. But corn imports rose by 33 percent n the 2016-17 season to reach 400,000 tons, according to the USDA.
Nigeria's current central government is pursuing a programme to boost output and reduce the country's dependence on crude oil, which contributes two-thirds of government revenue in the country of more than 180 million people.