Frontpage
Danish shipping giant, Maersk, plans to extend operations into inland Nigeria Bukola Odufade is Businessamlive Reporter.
You can contact her on bukola.odufade@businessamlive.com with stories and commentary.
June 7, 20181.4K views0 comments
Danish shipping giant, Maersk has expressed an interest in extending its reach to cover inland operations in Nigeria. Geoffrey Onyeama, Nigeria's minister of foreign affairs, disclosed this after a meeting with Maersk chief executive officer, Soren Skou, on the sideline of the African-Nordic Foreign Ministers' Meeting, in Copenhagen, Denmark.
Maersk is a key player in the shipping sector in Nigeria, with shipping activities in Lagos and Onne ports, and has said it will like to get more involved in inland port, including refrigeration of warehousing of goods.
"We want to extend our reach. We have been on shipping side and port side, we have to go further inland to invest in dry port, inland logistics services in Nigeria," Skou said.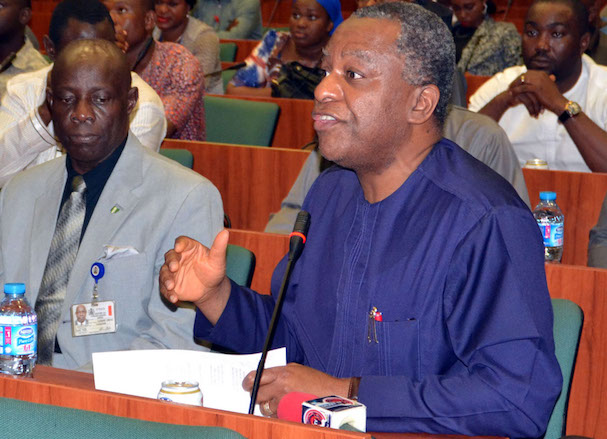 Onyeama described this a necessary step saying that "one of the challenges that we face in the country, especially in the agricultural area, is moving agricultural products. A very large percentage of our agricultural products don't make it to the market because the cultivation of them is a real challenge. So, they have the experience and the wherewithal and ready to invest in that side of their business."
Skou described the meeting with Onyeama as constructive in discussing many of the company's activities in Nigeria.
"We are a big part of the trade infrastructure in Nigeria. We operate two ports in Nigeria, in Onne and in Lagos and we provide container services to and from the world to Nigeria. So, we discussed development opportunities, new investments and we also discussed few changes," Skou said.
Onyeama described the plan "that will be a real game changer for us since we are now diversifying much more into agriculture and looking to export more agricultural products, to have this facility of being able to preserve agricultural products and move them to market is very important."