America
Don't wait for inflation to rise before hiking rates, Fed's Mester warns
September 7, 20171.3K views0 comments
The Federal Reserve shouldn't wait until it reaches its economic goals before starting to tighten monetary policy, Cleveland Fed President Loretta Mester said Thursday.
One of the more consistently hawkish officials at the central bank, Mester pushed her case for a gradual but consistent pattern of rate hikes during a speech in Pittsburgh.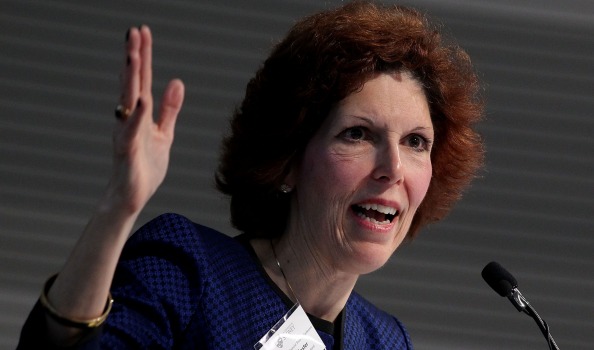 While the Fed has presided over a period of continuous declines in the unemployment rate, which currently stands at 4.4 percent, getting "good" inflation coursing through the economy has been elusive. As a result, some officials, as well as market participants, have pushed for the Fed to hold off on rate hikes until price and wage pressures start to rise.
But she said that could lead to the mistake of waiting too long that will, in turn, have economic consequences.
"Because we know that it takes some time for monetary policy to work itself through the economy, we can't wait until these policy goals are fully met to act," Mester said in prepared remarks. "We need to assess what incoming information is telling us about where the economy is going over the medium run, and the risks around that medium-run outlook, and set policy appropriately."
Using the Fed's preferred measure, inflation is running about 1.4 percent annualized. That's below the central bank's 2 percent target.
Mester explained that while high inflation generally gets a bad rap, low inflation also is costly as "it can lead consumers and businesses to delay purchases and it increases debt burdens, either of which could slow the economy."
She acknowledged that inflation likely will stay below 2 percent "for somewhat longer" but will reach the goal in the next year. That assessment has been challenged lately, most recently by Fed Governor Lael Brainard, who said earlier this week that it's time for the Fed to accept that inflation is being held back by more than temporary factors.
The dovish talk combined with low inflation expectations has caused the market to reprice its expectations. Traders in the fed funds futures market now believe there won't be another rate hike until at least mid-2018, contrary to the Fed's own indications that one more will happen before the end of this year.
But Mester said the Fed should hold to its intentions.
"In my view, if economic conditions evolve as anticipated, I believe the further removal of accommodation via gradual increases in the fed funds rate will be needed and will help sustain the expansion," she said.
Mester added that going ahead with periodic hikes "removes policy ambiguity at a time when uncertainty seems to be rising on other fronts."
She also advocated for the current intentions to begin running off some of the Fed's $4.5 trillion balance sheet "in the near future." Markets generally expect the Fed to announce at this month's Federal Open Market Committee meeting it will start rolling off its bond holdings as soon as October.