Power
Electricity companies intensify metering of households as NERC bare fangs
June 19, 20171.6K views0 comments
Nigeria's electricity distribution companies have stepped up efforts to meter over four million retail households in response to the Nigeria Electricity Regulatory Commission (NERC) directive that "no non-MD customer should henceforth be billed based on estimation to further validate the confirmation and assurance given by the DISCOs that all such customers are now metered."
Available data indicates that the distribution companies had failed to meet up with metering targets in line with the performance agreement enter into with the Bureau of Public Enterprises (BPE), which had caused friction with the companies and their consumers over estimated billings.
Data indicate that most of the DISCOs have provided meter for as few as 21 percent of their consumers, with best achieving barely 54 percent.
Before NERC's directive on June 9, the electricity companies have been inundated with calls to step up metering, which the companies have taken lightly in view of profit pressures.
However, the Association of Nigeria Electricity Distributors (ANED) has assured that it is intensifying plans to provide meters to eradicate the challenge of estimated billing.
Azu Obiaya, Chief Executive Officer of the ANED, in a statement Sunday said that the DisCos metering target was in line with the performance agreement entered into with the Bureau of Public Enterprises (BPE).
Obiaya said that the estimated bill methodology for unmetered power users has been stopped for Maximum Demand (MD) customers. He added that complete metering would soon be achieved for all residential customers.
"We are working diligently to address the metering obligations specified under our Performance Agreements with the BPE," Obiaya said in the statement, adding "Meanwhile, we continue to operate the estimated billing methodology that was approved and mandated by the NERC for the unmetered residential consumers."
According to him, the DisCos remained sensitive and responsive to the unintentional challenges of estimated billing that residential or non-MD customers were faced with.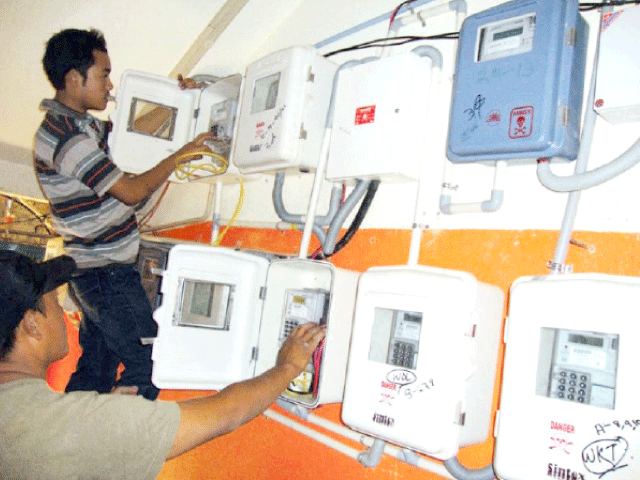 "It is critically important that we state that there is no more interested party in the comprehensive metering of our electricity consumers than the DisCos.
"It is our hope and expectation that such metering will be achieved sooner rather than later," Obiaya said.
NERC's directive equally noted that no "electricity distribution company shall disconnect any Maximum Demand electricity customer that was not metered by March 1, 2017 on the basis of the customer's refusal to pay a bill issued after the compliance deadline on the basis of estimated billing methodology."
In September 2016, the acting Chairman of the NERC, Anthony Aka said that four million customers were still without digital electricity meters. Nigeria remains an energy poor country with data from the NERC showing that as at June 15, only 88.358GWH of electricity was sent out to serve the population of over 180 million people.