Nwaozuzu
Endowments, CSR can facilitate R&D in petroleum sector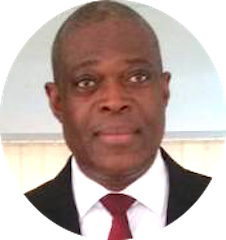 Nwaozuzu, former British Chevening Scholar, PTDF Ph.D. Scholar, and deputy-director at Emerald Energy Institute for Energy & Petroleum Economics, Policy, & Strategic Studies, University of Port Harcourt. Email: cnwaozuzu@ gmail.com. Tel: 070 6874 3617 (SMS Only)
July 16, 2018866 views0 comments
The terms 'Endowment' and corporate social responsibility are sometimes used interchangeably, but they are not synonymous, hence the need to make the distinction between them from the get-go.
Endowments refer to assets and/or funds that are invested in perpetuity by individuals, associations, or corporate bodies without a direct profit motive, unlike expendable funds that typically satisfy immediate needs. Endowments are fundamentally important to the financial stability of colleges and universities.
On the other hand, corporate social responsibility (CSR) relates to a continuous commitment by businesses and corporate bodies to behave ethically and to contribute meaningfully to economic development while improving the quality of life and training of their workforce and their workforce families as well as of the local communities where they operate and society at large (adapted
from the World Business Council for Sustainable Development).
Research and development (R & D) is a systematic activity combining both basic and applied research and aimed at discovering new solutions to problems and in the process creating new products and generating novel ideas for the betterment of society.
CSR have numerous benefits for the benefactors and beneficiaries, some of which include:- as additional source of income for beneficiaries; relieves pressure on annual funds or budgets for beneficiaries, thereby boosting programme and research expansion; offers flexibility to management practices, thereby providing more independence for beneficiaries; and saves operating costs for beneficiaries.
The net benefits to the benefactors from sound CSR practices include: lead to increase in customer retention; promotes peace and security of operations in host communities; and that it helps to differentiate the benefactors brand from that of the competition.
Some of the benefits of endowments to the beneficiaries are that it could create more funding opportunities for projects; relieves financial expenditure pressures for beneficiaries; enable beneficiaries to attract, retain, and maintain a healthy workforce.
There are also benefits accruable to the donors. For example:- Donors could win new businesses due to enhanced public image; it could generate a cordial relationship between the donors and other stakeholders in the given industry; it could earn immortality, by so doing; it could lead to a perpetuation of donor's values and priorities; could attract positive media interest and attention, which could confer a good reputation.
The University of Port Harcourt is a typical example where endowments and sound CSR practices have helped transform the university into an entrepreneurial academic institution. Some of these endowments are: Emerald Energy Institute (for Petroleum & Energy Economics, Policy and Strategic Studies) – endowed by Emerald Energy Resources Limited (EERL), under the chairmanship of Emmanuel Egbogah, a former presidential adviser on petroleum and energy; Bioenergy Research Laboratory – equally endowed by Emmanuel Egbogah; Aret Adams Chair in Petroleum Engineering – endowed by Shell Petroleum Development Company (SPDC); Emmanuel Egbogah Chair in Petroleum Engineering – endowed by the Chairman, EERL; Centre for Gas Engineering – endowed by the Petroleum
Technology Development Fund (PTDF); Nigerian Content Development & Monitoring Board (NCDMB) Chair in Oil Field Chemicals.
The University of Port Harcourt has also been a beneficiary of CSR efforts championed by the oil and gas industry, some of which include, the creation of the Institute of Petroleum Studies (IPS) – a partnership between Total/NNPC joint venture; Institute of Petroleum, France; and the university; the establishment of the Center for Petroleum Geosciences (CPG) – by Mobil Petroleum / McArthur Foundation, USA; and the university; the creation of the Center for Gas, Refining, and Petrochemicals (CGRP) – a partnership between the Nigerian Liquefied Natural Gas (NLNG) Ltd, and the university; the creation of the Offshore Technology Center (OTI) – a partnership between FMC Technologies and the university; and the establishment of the African Center for Excellence in Oil Field Chemicals – a partnership between World Bank and the university.
These Petroleum Institutes and Centers are regarded as the UNIPORT Petroleum Park and are directed by top professionals with private sector mindset and perspectives. Together, these endowments and CSR efforts have transformed UNIPORT into the first entrepreneurial university in Nigeria, if not in sub-Saharan Africa.
Endowments play important roles in R&D, including providing platforms for partnership and innovative co-operation for mutual benefits to industry, the academia, and the larger society; enable the academia to engage in meaningful industry-relevant applied research; facilitate the development of software packages that provide innovative solutions to oil field challenges, thereby enhancing productivity and optimizing profitability; these efforts create opportunities for the academia and other research institutes to train and equip individuals with the right leadership and entrepreneurial skills to meet present and future challenges of the petroleum industry; create opportunities for the academia / research institutes to participate in collaborative R & D programmes that enhance real-time knowledge transfer that is relevant to the needs of the petroleum industry; endowment and CSR efforts could facilitate the development of customized solutions that are relevant to specific operations in offshore engineering; improve the corporate profile and reputation of both donors and beneficiaries based on enhanced local content and the prospects of sustainable development; and the institutes and centers, as beneficiaries, provide a credible platform to advance frontier knowledge and develop cutting-edge local technology for the petroleum industry. These could be replicated in other sectors of the economy – the IT, power, and agricultural sectors, etc.
The role of government: Some of the government agencies could act as catalysts for enhanced R & D in the petroleum sector, e.g. the PTDF, Industrial Training Fund (ITF), NCDMB, Petroleum Training Institute (PTI), National Office for Technology Acquisition and Promotion (NOTAP); Government efforts in funding R & D activities could ensure a steady and stable supply of industry professionals with science and engineering skills, which are important for promoting innovation; Government should direct efforts towards creating an integrated national strategy that provide institutes, centers, and other research bodies with more reliable funding streams to advance R & D activities.
Need for more endowments: Considering the Uniport example, there are fewer endowments compared to CSR efforts. This observation seems to reflect on the consumption pattern of the private sector 'big boys'! Emmanuel Egbogah, of blessed memory, is a shining example in this regard. His endowments go well beyond Uniport, and include endowments at University of Ibadan; Nnamdi Azikiwe University, Awka; Federal University of Technology, Owerri; and Bells University; Acquiring palatial homes, private jets, and fancy automobiles are good for the pleasures of life. Paying fat tithes in churches for spiritual redemption is all well and good. However, these cannot generate immortality (i.e. earning a deathless name). There is a concept far higher than being successful, or being great. It is the concept of the 'Life Triumphant'! The status of 'life triumphant' only accrues to those who give to humanity or society in creative expression far above what they enjoy of the creations of others.
It was quite exciting to see the Microsoft boss, Bill Gates visit Nigeria recently, all the way from the US to address Nigerian leaders on way forward for the Nigerian economy. That is a voice of hope, a global benefactor, and surely a guy earning immortality. There goes a truly and undisputable modern-day Life Triumphant! Bill joins the elite group of 'Life Triumphants' from his country (the USA), the likes of George Washington, Abraham Lincoln, Franklin Roosevelt, Martin Luther King Jnr, Thomas Edison, Wright brothers, Vanderbilt, Andrew Carnegie, JP Morgan, Rockefeller Jnr, Henry Ford, Steve Jobs, etc. Permit me to place Dr Emmanuel Egbogah among this elite group of Life Triumphants!