Finance
Equities market to trade upbeat this week on expected bargain hunting as ASI improve 0.2% W-o-W
Adesola Afolabi was a businessamlive reporter and Head of Financial desk.
October 30, 2018837 views0 comments
Expectations from market analysts on trading activities by investors this week remain upbeat as bargain hunting on strong corporate could stem the tide of political jitters.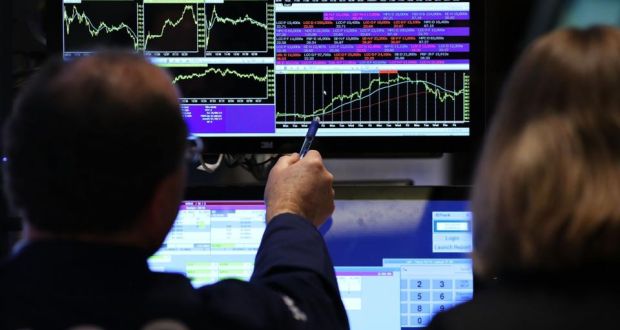 Although a bearish near-term outlook is being predicted by analysts at Afrinvest, the local bourse had a largely positive performance last week as trading on 4 of 5 days closed positive, pushing the All Share Index (ASI) rose 0.2 percent northward W-o-W to settle at 32,907.33 points.
This performance trimmed the year-to-date losses to -14.0 percent and market capitalisation climbed N24.0 billion ending the week on the N12 trillion mark.
A review of activities showed for the week ended 26th October 2018 showed it started on a positive note as bargain hunting in UNILEVER, ZENITH and SEPLAT buoyed the index by 37 basis points on Monday which continued into Tuesday.
Renewed investor interest in DANGCEM, NESTLE and FBNH further uplifted the local bourse by 69 basis points and by Wednesday, gains from Monday and Tuesday were erased by investors' profit taking in DANGCEM, NESTLE and FBNH dragging the ASI down by 2.4 percent.
However, buy interest on Thursday and Friday in DANGCEM, GUARANTY, NESTLE and FBNH ensured a cumulative gain of 155 basis points and a positive close of 0. percent% W-o-W for the index.
Performance across sectors was also positive as 3 of 5 indices advanced W-o-W. The oil & gas index improved the most, up 4.1 percent W-o-W, as investors took position in SEPLAT (+4.9%) followed by the banking index which gained 1.1 percent W-o-W due to investors interests in GUARANTY (+0.5%) and ZENITH (+4.8%).
Similarly, the insurance index gained 0.5 percent W-o-W following price appreciation in CONTINSURE (+2.8%). On the flipside, the Industrial index shed the most, depreciating by 4.1 percent W-o-W, as investors profit-taking activities in WAPCO (-13.1%) and BETAGLASS (-20.4%) neutralized gains in DANGCEM (+0.5%) while the consumer goods index declined 1.0 percent W-o-W following losses in NIGERIAN BREWERIES (-0.6%) and UNILEVER (-2.1%) respectively.
Investor sentiment as measured by market breadth (advance/decline ratio) softened to 0.8x from 0.9x in the prior week as 29 stocks advanced while 37 declined. The best performing stocks for the week were WEMA (+17.9%), CAP (+16.0%) and MBENEFIT (+11.5%) while FIRSTALUM (-21.4%), CUTIX (-17.5%) and JOHNHOLT (-17.0%) were the worst performing stocks.