Airlines
The fat years for U.S. airlines are coming to an end
October 30, 20171.4K views0 comments
America's passenger carriers have discovered that it's getting more expensive to run an airline these days.
 While summertime profits were fine, and travel demand remains robust, a number of airlines are facing higher bills from a variety of factors: labor contracts, significant airport renovation projects, technology spending and fleet upgrades. The increase in expenses is creeping into 2018 and threatens to spoil higher revenues just as executives are crowing about how they will keep fares up for the holidays.
Note the absence of the usual culprit in these matters—fuel. While it's pricier today relative to 2016, jet fuel expenses still represent roughly the same burden for all carriers (though spot prices have gained 24 percent over the past year). That's one reason investors typically exclude fuel from the industry's standard spending measure, cost per available seat mile.
The real issue causing investor angst is how much non-fuel costs will increase in 2018. As of April, the industry's four largest players were all operating under new contracts with their pilots and flight attendants.
The higher expenses from these pacts had been viewed as largely a cost event for 2017, said Joseph DeNardi, an equity analyst with Stifel & Co. "I think the expectation was that once you got through this year, where costs are elevated, the trend should improve next year," he said. But that hasn't been the case, a fact DeNardi said has been a "disappointment" for Wall Street.
Higher costs hinder airlines' ability to boost profits, even if fuel costs were to remain stable and passenger revenues rebound from higher ticket prices. Investors knocked 12 percent off of United Continental Holdings shares on Oct. 19, in part because executives declined to offer any insight about the company's cost or growth outlook for next year.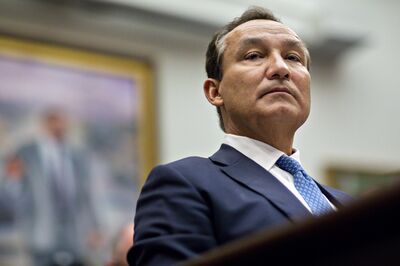 "We are … deep in the middle of this stuff," United Chief Executive Oscar Munoz said on his now famously testy call with analysts, explaining that his team was taking "a very different approach" to its planning for 2018 and required more patience from investors.
A similar scenario—with accompanying stock declines—played out with American, Alaska Air Group Inc., JetBlue Airways Corp., and Southwest Airlines Co.—all of which are facing cost pressures in the coming year. The five carriers are closely managing their capacity growth in 2018 and expressed optimism that a spate of fare skirmishes is drawing to a close.
"The reality is that legacy carriers still have very high costs, and consolidation didn't really improve the cost structure," Spirit Airlines Inc. CEO Bob Fornaro told analysts Oct. 26 on a quarterly earnings call. "It improved the networks, but the costs are going higher."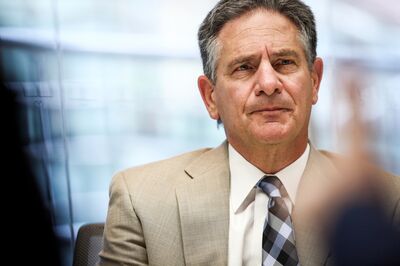 For its part, Spirit is facing higher compensation expenses for its 1,500 pilots who have been negotiating a new contract for more than two years. JetBlue is in the same position, while Alaska Air is in binding arbitration with pilots as it seeks a joint contract to cover work groups at both Alaska and its new Virgin brand. The Seattle-based airline has also had trouble this year finding enough pilots for its regional carrier, Horizon Air, which led to reduced flying.
"In an industry that took so much away from its employees … of course once they were earning billions of dollars in net profits again they were going to have to give some of that back," said Seth Kaplan, managing director of trade journal Airline Weekly.
Beyond labor, much of this anticipated spending is company specific: Alaska is deep in the expensive throes of its merger with Virgin America; Southwest is shelling out for U.S. certification to begin flying its Boeing 737s to Hawaii; United is attempting a technology overhaul of its revenue management while also flying additional high-cost 50-seat regional jets to feed its hubs.
Major airport renovations are also occurring nationwide, including large projects in New Orleans, Los Angeles, Orlando, New York and Seattle. Such civic investments translate to higher costs for airlines (and passengers).
"It has become evident for most carriers that cost control is tougher as broader inflation is taking its toll," Morgan Stanley analyst Rajeev Lalwani said in a note Friday. Unit costs excluding fuel likely will be up 1 to 2 points next year versus expectations of unchanged to up 1 percent, he said.
In a bid to cut overhead, American, the world's largest carrier, has launched a push dubbed "Project One Airline" to squeeze $1 billion from its operations by 2021, including an expected $200 million next year. "We are just getting started on these initiatives," Chief Financial Officer Derek Kerr told analysts last week.
Airlines' financial performance shows the industry remains intensely competitive, and less able to pass along higher costs to consumers, said John Heimlich, chief economist at Airlines for America, the industry's trade group. "The fact that costs are outpacing revenues and margins are on the decline speaks to the soft pricing environment and serves as a strong indicator that [the] market is working," he said in an email.
To a large extent, airlines are asking investors to have faith that revenues can outpace any cost expansion. But in a period where some base fares have dipped as low as $10, that request could be too much. The Standard & Poor's Airlines Index of five major carriers has declined 8.6 percent since Oct. 12, when Delta Air Lines Inc. kicked off the quarterly income reports.
"I think there's maybe some [investor] recognition that you can more certainly control your costs than your revenues," Kaplan said. "But the labor environment is what it is."
---
Courtesy Bloomberg